Three Kiev tax officers were detained on 16 January 2016 on suspicion of accepting a bribe of 3.8m hryvnyas (156,000 dollars), the Prosecutor-General's Office, the Security Service of Ukraine and the State Fiscal Service have said.
Two officers of the Shevchenkivskyy district tax inspectorate and the head of the Solomyanskyy department of the State Fiscal Service demanded a bribe from a business manager who applied for the VAT refund of 14m hryvnyas.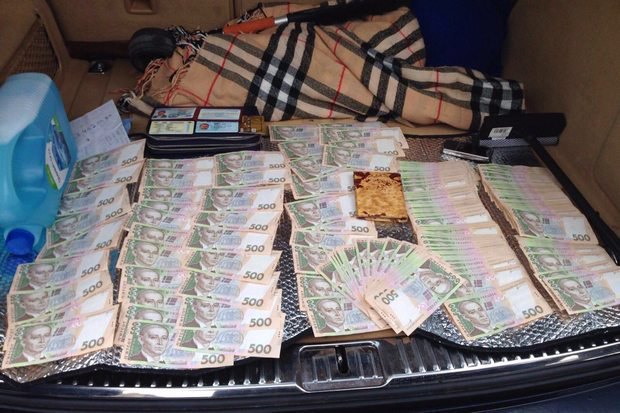 The officers were caught red-handed. One of them tried to escape in a car but was apprehended after causing several road accidents.
They are facing up to 12 years on bribery charges. Their offices, flats, cars and bank cells were searched.