Italian singer risks losing Ukrainian gigs over Crimea
The operatic tenor will have to choose between performing in Sevastopol and Simferopol or in five other cities of Ukraine.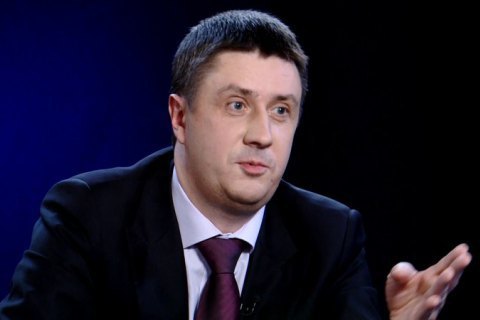 Vyacheslav Kyrylenko
Ukraine's Deputy Prime Minister and Culture Minister Vyachesav Kyrylenko has said that Italian singer Alessandro Safina will not be able to give concerts in mainland Ukraine if he performs in Crimea annexed by Russia.
"On 21-22 February, Safina is performing in occupied Crimea in violation of Ukrainian laws. He is then planning [to give] five concerts in other cities of Ukraine. Not going to happen," Kyrylenko said on Twitter.
He said that the violators of the rules on entry to Crimea automatically become subject to sanctions.
"The organizers have forgotten to warn the singer," he added.
According to Kyrylenko, the concerts in Ukraine can be held if Safina cancels his Crimean tour.