Ukrainian President Volodymyr Zelenskyy signed a decree on the establishment of a Ukrainian delegation to participate in the oral hearings of the UN International Court of Justice on genocide charges under the Convention on the Prevention and Punishment of the Crime of Genocide.It was written by the Deputy Head of the Office of the President Andriy Sibiga on Facebook."The actions of the Russian aggressor have a clear designation in international law - genocide, war crimes, state nuclear terrorism. And this list is far from being exhaustive. And the perpetrators will get a sentence. Everything will be Ukraine!" he wrote.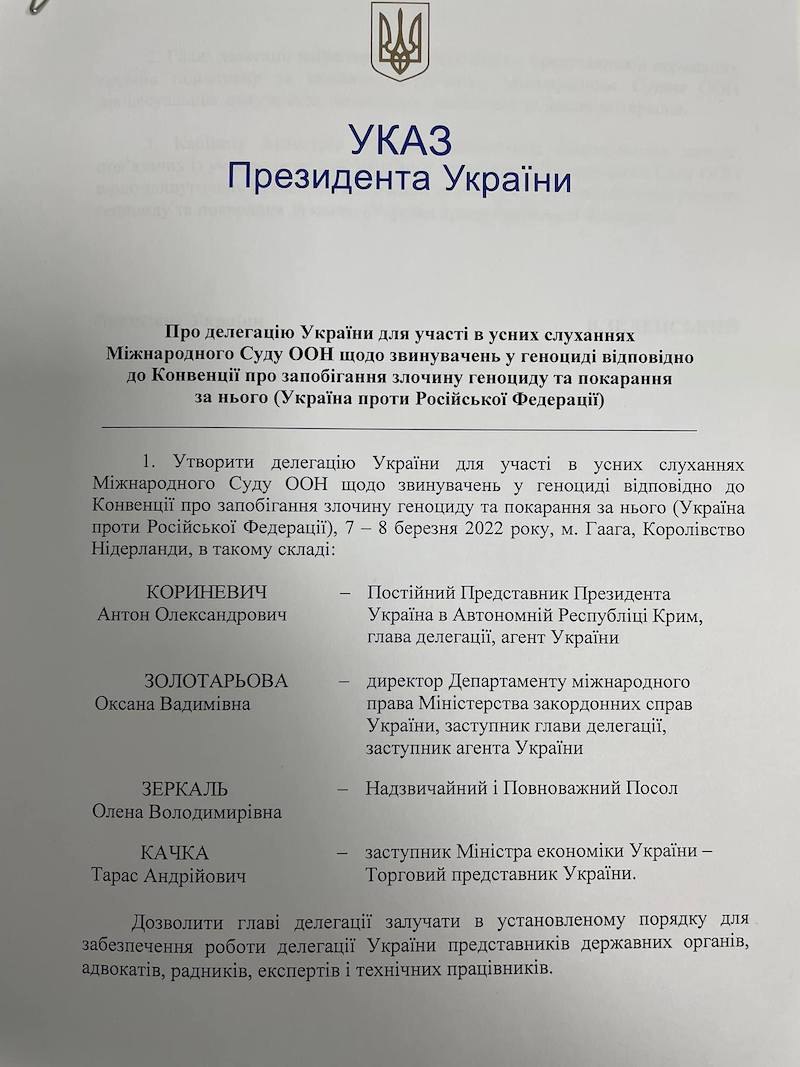 The delegation includes Anton Korynevych, Oksana Zolotareva, Olena Zerkal, Taras Kachka. It should be recalled that the Chief Prosecutor of the International Criminal Court Karim Khan asks everyone who has documentary evidence of Russia's war crimes in Ukraine to
send him these materials by e-mail
-
[email protected]
. You can write in any language – it will be translated.