The Security Service of Ukraine (SBU) has searched the offices of the Communist Party in Kyiv and the Region and found banned promotional leaflets and insignia.
According to the SBU website, they were to be distributed during Victory Day events to provoke clashes between activists of various political and social movements.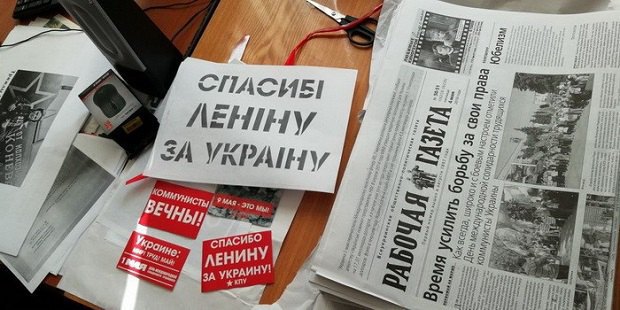 "Thank Lenin for Ukraine."
The raids were carried out as part of a pre-trial investigation into efforts aimed at seizure of power and high treason (Article 109 Part 1 and Article 111 Part 1 of the Criminal Code).
"In the course of the investigation, we have established how, acting on the instruction of Russian handlers, paid protest events were organized to undermine the socio-political situation in Ukraine to violently change and topple the constitutional order or seize state power," it said.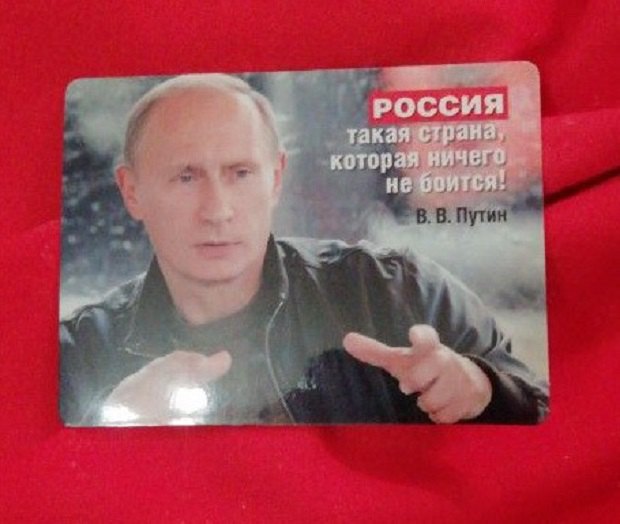 Investigators learnt that representatives of the Communist Party of Ukraine were involved in antigovernment activities.
Earlier, the SBU detained two persons recruiting participants for the pro-Soviet Immortal Regiment event on 9 May.