One person was wounded as a result of a shootout in Kharkiv's Oleksiyivka neighbourhood on 17 February.
Azov account
Oleh Shyryayev, head of the Kharkiv brance of the Azov corps, said that veterans of the Donbas battalion opened fire on the activists of the Eastern Corps, which is a unit of Azov, because of their differences in views on the blockade of trade with separatist-held areas.
After the shoot-out, the Donbas veterans hid in a kindergarten nearby. In a while, they surrendered to police, having left arms behind.
The wounded person was admitted to hospital in a grave condition.
The local IT sector publication tweeted that the reason for the incident was Shyryayev's critical post about the Donbas blockade. In particular, he described one of the blockade organisers, Semen Semenchenko, as a chancer and suggested that Ukraine can only give up on Donbas anthracite after it cuts its dependence on this type of coal.
Police account
The police said that nine people were detained after the shootout.
When police officers entered the territory of the kindergarten, it was empty. They found a gun from which a local resident may have been wounded.
"It is an exclusive right of law enforcers to wear uniforms and carry arms. We will cut short any attempt to violate order and stage provocations on the eve of the days of remembrance for those were killed during the Revolution of Dignity," National Police chief Serhiy Knyazev said.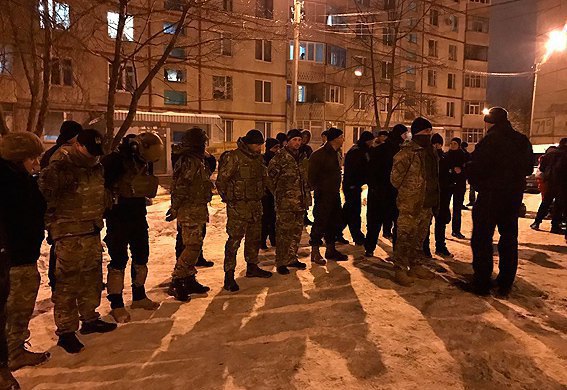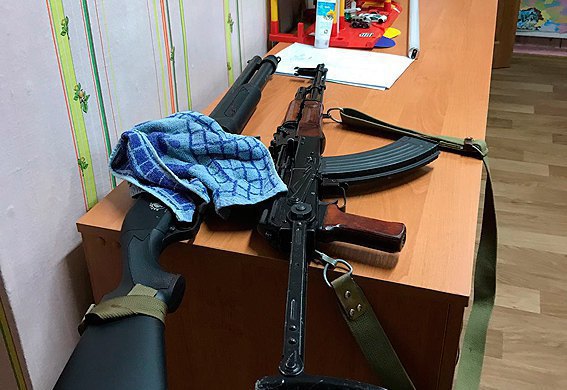 Donbas account
The internal corps of the Donbas battalion said on Facebook that the incident could be a provocation to discredit "the good name of fighters and veterans of Donbas", masterminded by the authorities or MP Yevhen Murayev.
It said that a fighter known under the callname Ispanets (Spanish) was involved in the shootout. He was indeed a member of the Donbas battalion until the spring 2016 when he got demobilised. Currently, he is not affiliated with Donbas or the blockade.
"What we have managed to learn is that after the demobilization, Ispanets worked for some Kharkiv security firm," the battalion said.