Merkel to Poroshenko: nothing about Ukraine without Ukraine
The president held a telephone conversation with the Chancellor of Germany on the eve of the G20 summit.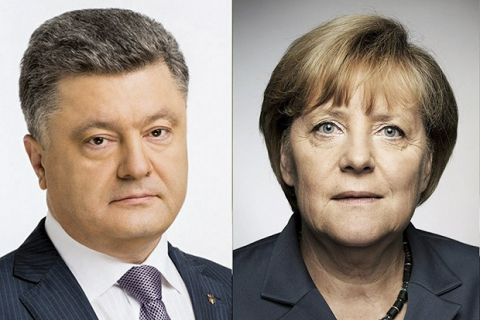 President of Ukraine Petro Poroshenko and German Chancellor Angela Merkel during the a telephone conversation on Wednesday coordinated positions in the run-up for the G20 summit in Hamburg, in particular, the meeting of the leaders of Germany and France with Russian President Vladimir Putin. "Angela Merkel assured Petro Poroshenko that during the meeting nothing will be decided about the fate of Ukraine without Ukraine," the presidential press service reported on 5 July.
The leaders of Ukraine and Germany noted the priority of meeting key security requirements of the Minsk agreements and expressed concern over the constant violation of ceasefire by Russian militants.