Representatives of the National Corps and the National Militia have removed a fence blocking public access to the Kozynka River during their visit to the house of opposition MP Serhiy Lyovochkin in Kyiv Region. According to an LB.ua correspondent, there was a clash with law enforcers during which a journalist of Hazeta Po-Ukrayinsky (gazeta.ua) got hurt. A member of the National Guard reportedly hit him on the head with a baton.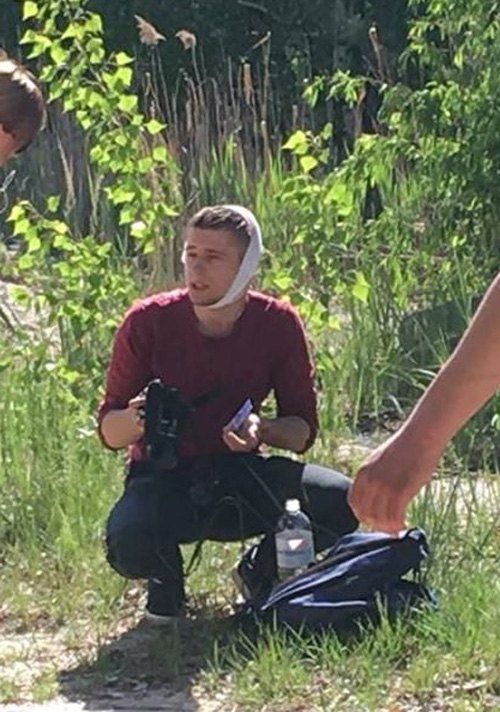 Gazeta.ua's injured journalist
Some people have managed to access the river while others are spray painting the walls of the house under construction with patriotic slogans and posting stickers.
Yesterday, the National Corps announced an infinite campaign outside the office of the pro-opposition Inter TV over "its presenters making propagandistic statements" during the 9 May Victory Day concert. They demanded that the TV channel edit out such statements as "in Ukraine streets are being named after fascist collaborationists". This did not keep Inter from showing the concert uncensored.
In response, the National Corps announced a "long-term systematic event and fight against the TV channel's owners".
MP Serhiy Lyovochkin co-owns Inter TV together with Dmytro Firtash.