Ukrainian Foreign Minister Pavlo Klimkin has said about a threat of ecological catastrophe in Russia-annexed Crimea.
"First, the Russian occupiers brought human suffering to Crimea and Donbas, followed by ecological catastrophes destroying our land," he tweeted.
Ismail Khalikov, a representative of the Ukrainian ombudsperson for Crimea and Sevastopol residents' rights, said that an excess of sulfur dioxide in the air was registered as a result of the fallout of an unknown substance at the Crimean Titanium plant in northern Crimea in the early hours of 24 August.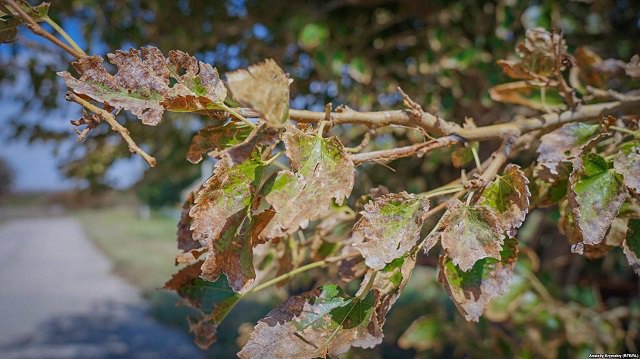 "It was reported today, on 4 September that the concentration of sulfur dioxide in the air is above the limit. However there is no information how high it is above the limit," he said on Facebook.
Khalikov recalled that the occupying authorities and so-called Crimean head Serhiy Aksyonov said that the Titanium plant is stopped for two weeks and that local schools will have unscheduled holidays and that children will be sent to sanatoriums.
"It is worrisome that a state of emergency has not been declared yet, that adults are not being evacuated while the occupiers continue 'to calm people down'," Khalikov said.
He quoted residents of the Crimean towns of Armyansk and Yany Kapu (previously Chervonoperekopsk) as saying that they saw an oily yellowish residue looking like rust on the roofs and metal things in apartments. There are several times more people in hospitals who complain about cough and inflammation of the mouth, nose, throat and eyes.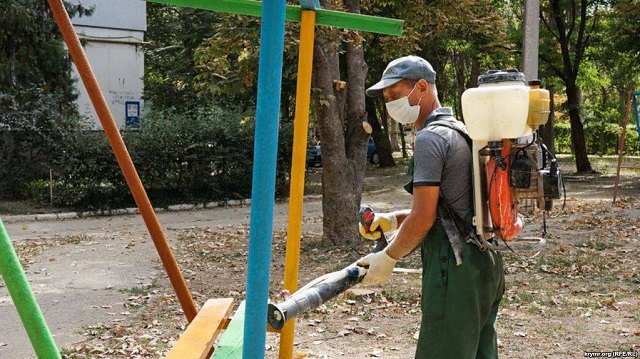 "There is a strong smell of an acid in the air, with dead birds lying on the grass here and there," he added.
According to Khalikov, this information was handed over to the UN, the OSCE, the WHO and the Red Cross "to document the facts of human rights violations" and the Crimean prosecutor's office based in Kyiv.
The Russia-controlled Crimean authorities continue to insist that there is no threat to the lives of local residents and no reason to declare a state of emergency.