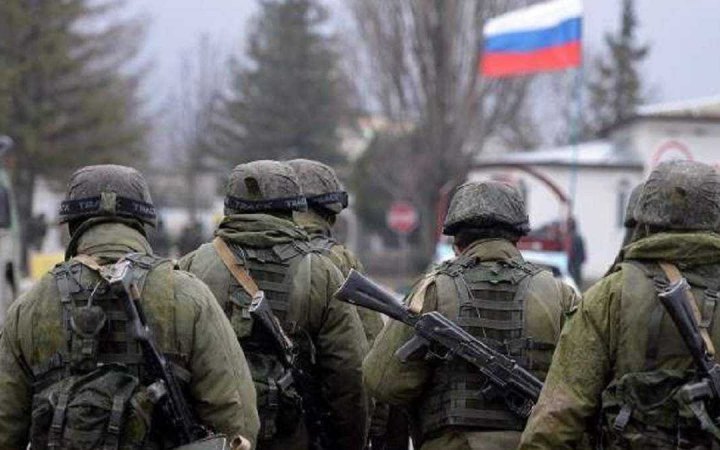 Defense forces of Zaporizhzhia region
The Chief Directorate of Intelligence of the Ministry of Defence of Ukraine intercepted a telegram addressed to the commanders of nine military units of the Russian Army. The document was signed by the Deputy Commander of the southern military district, Petro Ghibert.
According to the Facebook page of the Chief Directorate of Intelligence, in the Russian Army, instead of salaries, soldiers are promised weekends, as well as forbidden to complain about the lack of funding.
"In the telegram... is expressed indignation about the appeal of Russian soldiers to the central bodies of the military administration. As follows from the document, the occupiers are restricted to cash payments, promising instead to provide additional weekends. At the same time, they are forbidden to complain about the lack of funding and even are appointed proceedings for such attempts," - the Ukrainian intelligence said.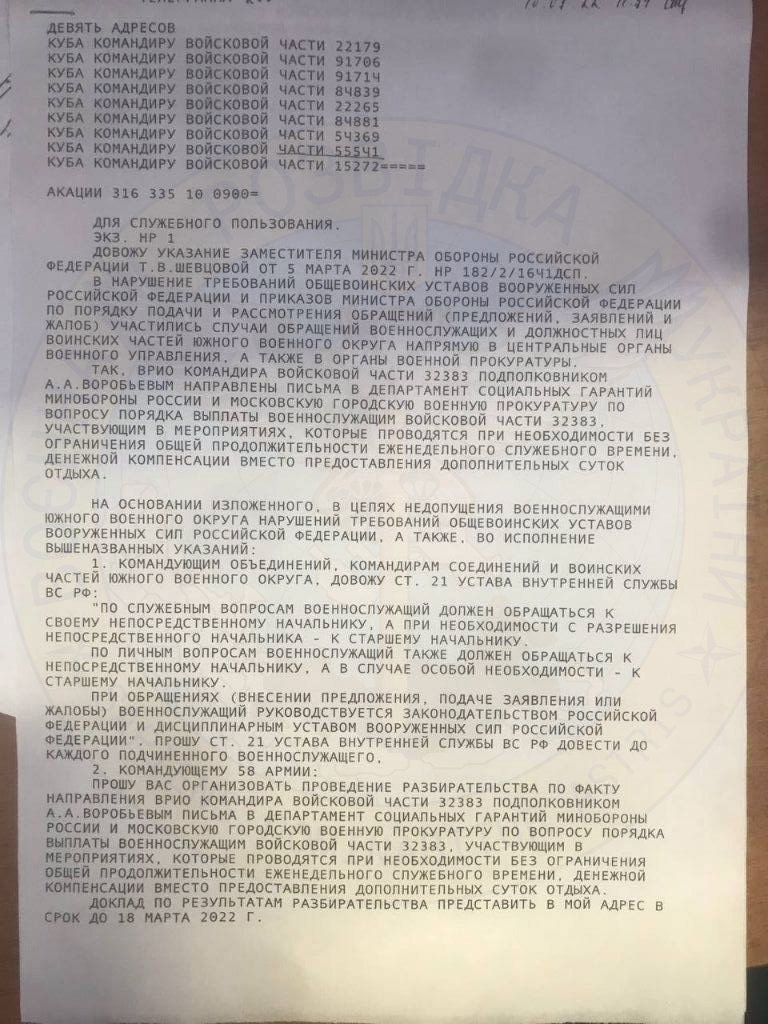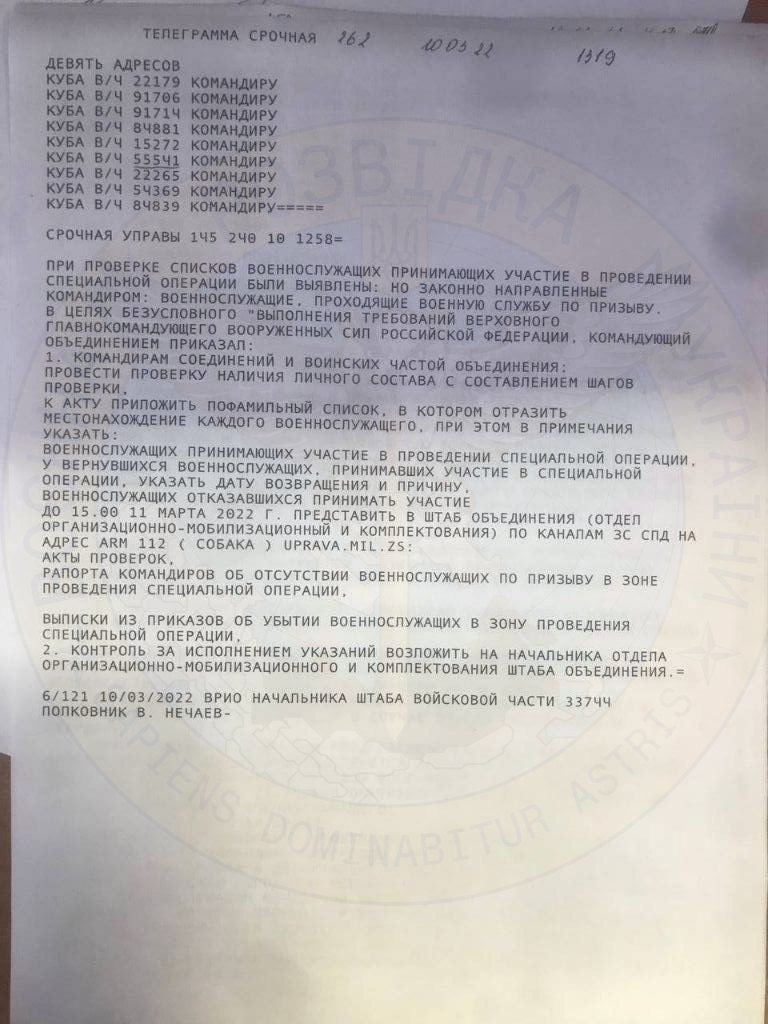 During the inspection of the participants of the Russian-Ukrainian war were found illegally sent to Ukraine conscripts. But there are no instructions in the telegram to bring the soldiers home.
"Also, the Russian command orders to make a separate list of soldiers who refused to participate in combat actions against Ukraine," - Ukrainian intelligence officials said.
Earlier, the Russian media shared information that 11 soldiers of Special Purpose Mobile Units (OMON) from the Russian Federation refused to go to Ukraine.
On April 4, Ukrainian intelligence published a list of invaders responsible for atrocities in Bucha.