An overwhelming majority of the residents of Ukraine-controlled areas in Donbas support the unity of the state.
The survey was conducted by Rating Group Ukraine, in cooperation with International Republic Institute's Centre for Insights in Survey Research, and was funded by Global Affairs Canada.
"Despite the war and a continuous barrage of anti-Kiev government propaganda, a significant 75 per cent of Donbas residents in the areas governed by national authorities believed that Donetsk and Luhansk regionsshould remain within Ukraine either with the same status as before (32 per cent nationwide), with extended responsibilities as a result of decentralization reform (35 per cent nationwide), or as an autonomous region (8 per cent). Similarly, 72 per cent believed that the so-called Donetsk and Luhansk People's Republics (the area not controlled by the Kiev government) should remain a part of Ukraine," IRI said in the press release.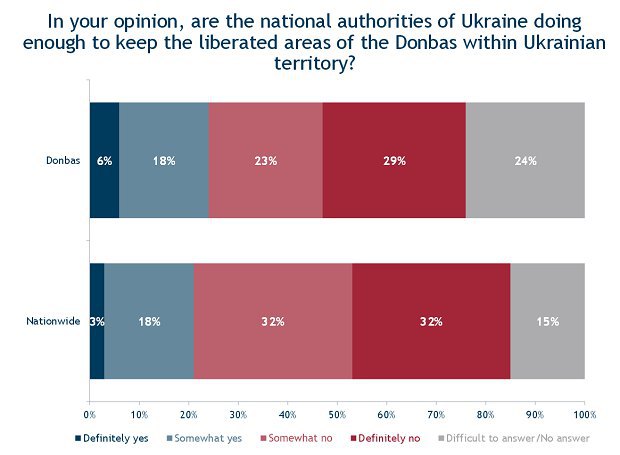 Фото: iri.org The poll was conducted in all regions of Ukraine (excluding the occupied territory of Crimea and parts of Donetsk and Luhansk regions) on 19-30 November 2015. The national survey had a randomly selected sample of 1,800 permanent residents of Ukraine aged 18 and older and eligible to vote. The margin of error does not exceed plus or minus 2.3 per cent.