Belarus
The Ukrainian Foreign Ministry is not yet ready to assess the presidential election in Belarus, its head Dmytro Kuleba has told Radio NV. However, Ukraine condemns violence against protesters, calls on the authorities to release the detained and launch dialogue with society.
Nine Ukrainians were briefly detained by the Belarusian police during protests in Homel, the Foreign Ministry said.
The Belarusian authorities must find an answer to public demand for democratic change, stop violence and hold a snap presidential election in accordance with OSCE standards, Ukrainian ex-President Petro Poroshenko has said in a statement.
The Belarusian police forcefully detained Kostyantyn Reutskyy and Yevhen Vasylyyev, volunteers of the Ukrainian charity Vostok SOS, in Minsk, according to Hromadske. Reutskyy, who is also a journalist, was filming police using force against a person who was simply crossing the street.
Wagner case
The Prosecutor-General's Office of Ukraine has officially requested that Belarus extradite 28 participants in the armed conflict in Donbas, who were detained in Belarus on 29 July. All of them, including nine Ukrainian nationals, are suspected of participation in a terrorist organisation. On 29 July, 33 members of the Russian private military company Wagner were detained in Belarus.
According to the InformNapalm investigative community, a special aircraft of the Russian Aerospace Forces landed in Belarus today. Some commentators suggest it could bring in Russian snipers or arms to be used against protesters and/or it could be sent to pick up the Wagner militants.a
Health
A person in Odesa Region has been confirmed to have contracted anthrax, according to the Public Health Centre. The person buys animals for further resale.
Ukraine has registered 1,433 new coronavirus cases by the morning of 12 August. The total number of Covid-19 cases has reached 84,548, including 45,686 recoveries and 1,970 deaths.
The Ukrainian Health Ministry has put in doubt the efficiency of the alleged Russian coronavirus vaccine because it has not passed Phase 3 of clinical trials.
Court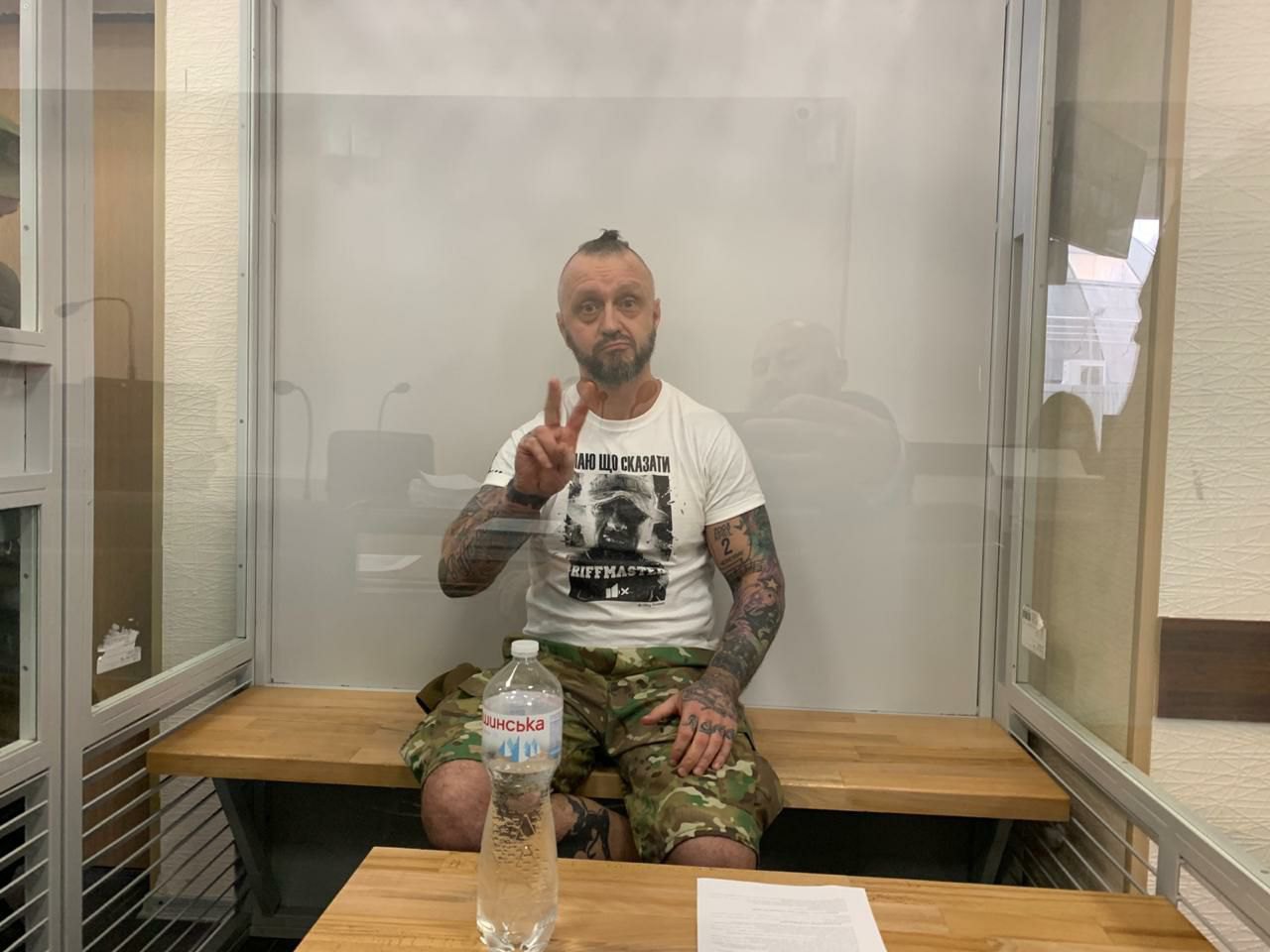 Andriy Antonenko aka Riffmaster
The Kyiv court of appeal has left musician and volunteer Andriy Antonenko (Riffmaster), who is a suspect in the murder case of journalist Pavlo Sheremet, in custody until 13 September. His lawyer insists that prosecutors have no evidence against his client. Antonenko denies any involvement in the murder.
Donbas
The Joint Forces Operation HQ has registered three ceasefire violations by Russia-backed militants since midnight. Random shots from small arms were observed near Maryink and Pivdenne. Near Krasnohorivka, militants used a handheld grenade launcher to install an anti-personnel landmine POM-2. Ukrainian troops did not return fire.
According to Ukrainian scouts, nine militants have been killed and 15 wounded since the start of the 27 July ceasefire due to mishandling of weapons and explosives and road accidents.
Two ceasefire violations were registered on 11 August.
Ukraine's negotiator on Donbas Leonid Kravchuk suggests the wording of a key initiative should be changed from "special status" of Donbas to a "special mode of administrative control".
Party congress
The pro-presidential Servant of the People will hold its congress ahead of the 25 October local polls on 29 August. Previously, they scheduled it for 21 August.