Independence Day
Ukraine marked its 29th Independence Day on 24 August.
President Volodymyr Zelenskyy has honoured the memory of fallen Ukrainian soldiers at the memorial near St Michael's Golden-Domed Cathedral. He attended a solemn prayer at St Sophia Catherdral and laid flowers at the Heavenly Hundred Alley.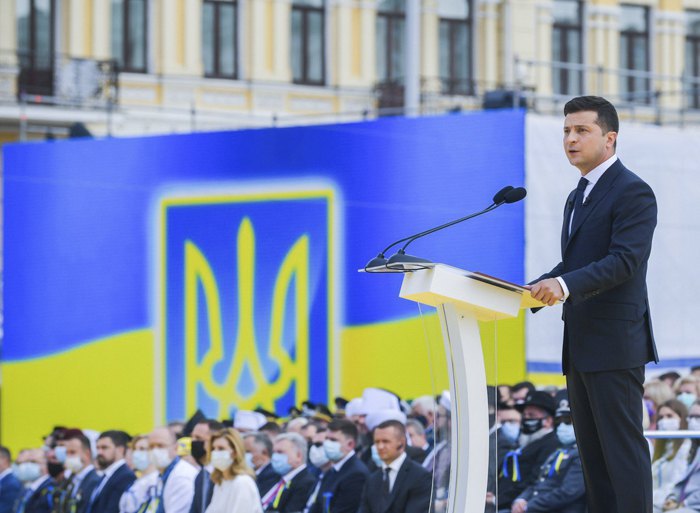 In his speech in Sofiysla Square, he said that he was "building a country that is ready to put up resistance, be it the aggressor, virus or crisis". He also said that those who had a chance to develop the country should not "get in the way".
There was no military parade in Kyiv this year. According to Zelenskyy, "we will certainly have a parade in the future, after the Ukrainian victory".
However, Donbas war veterans have held their own Independence March in Kyiv. Thousands of people – veterans, families of fallen soldiers and Maidan protesters, ordinary Ukrainians – joined the march which walked from the Taras Shevchenko University along Shevchenko Boulevard down to Khreshchatyk towards Independence Square.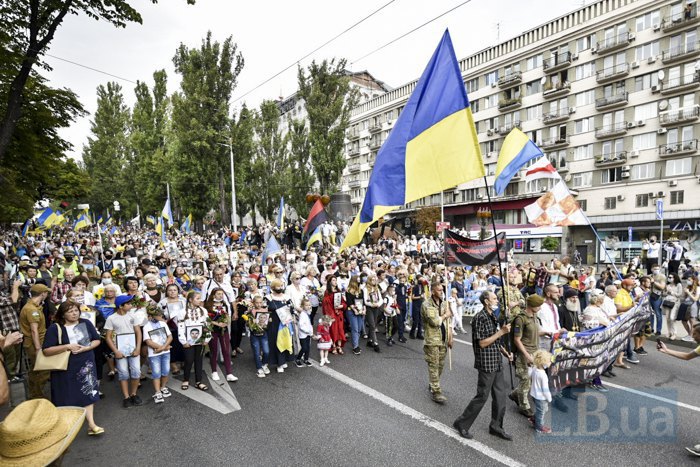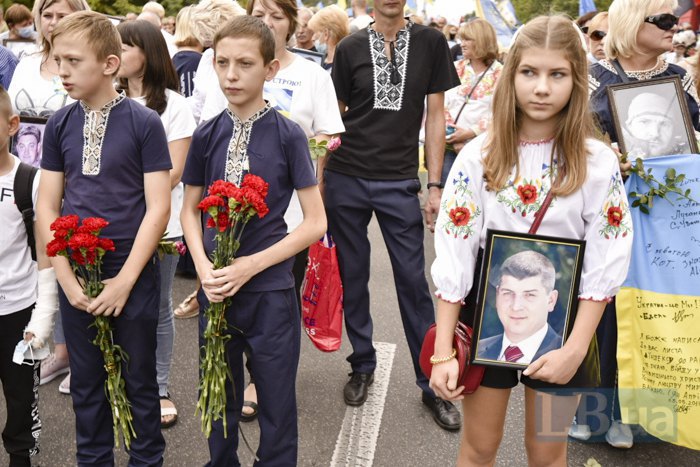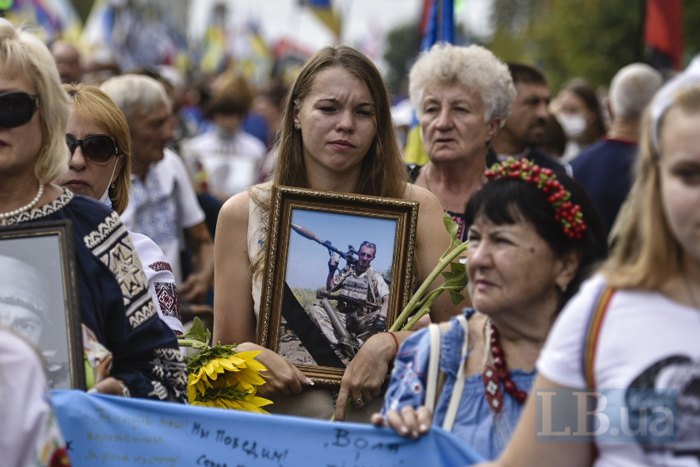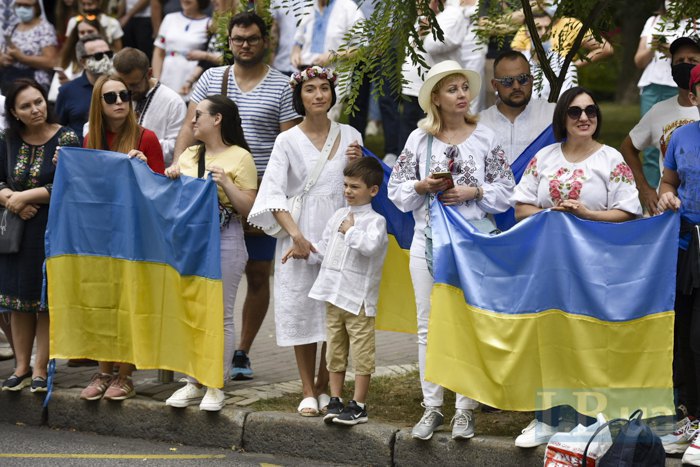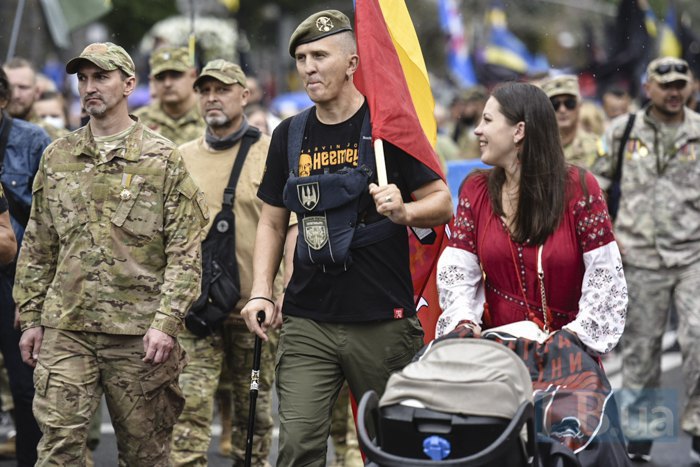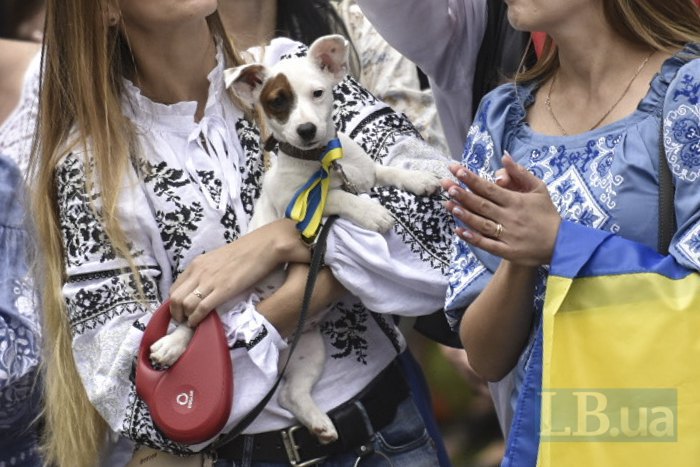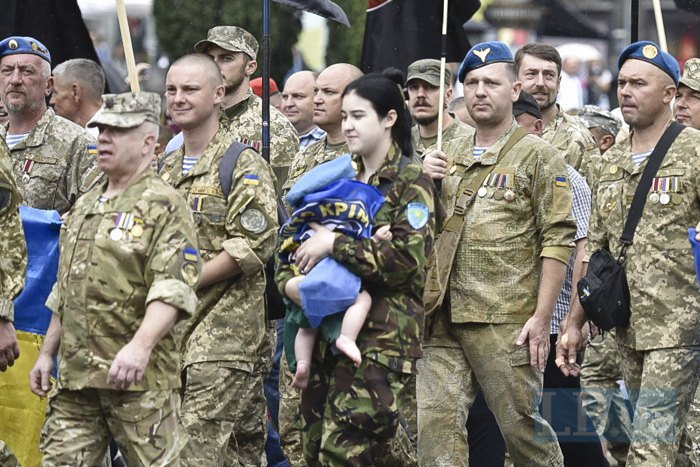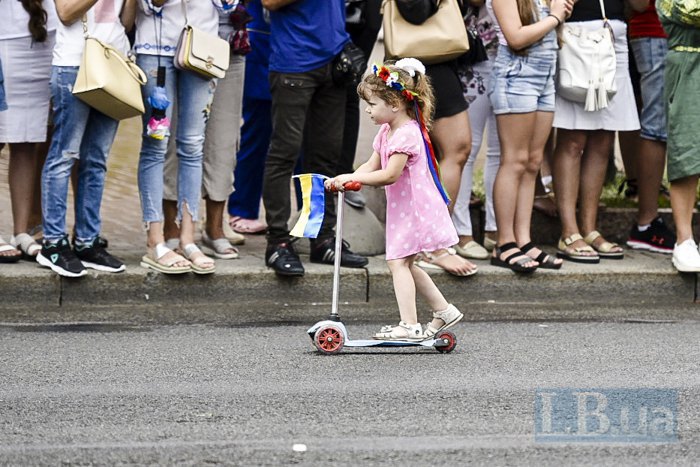 According to the National Police, almost 48,000 Ukrainians took part in the celebrations all over the country, including around 20,000 in Kyiv. Around 5,800 policemen and 1,600 members of the National Guard were on duty to ensure public order.
Ex-President Petro Poroshenko has said in a speech at his party's Independence Day rally: "The president is not a role, but a heavy cross and responsible work. Governance is not an evening of humor. The government is intellectually and organizationally incapable of solving the problems facing the country."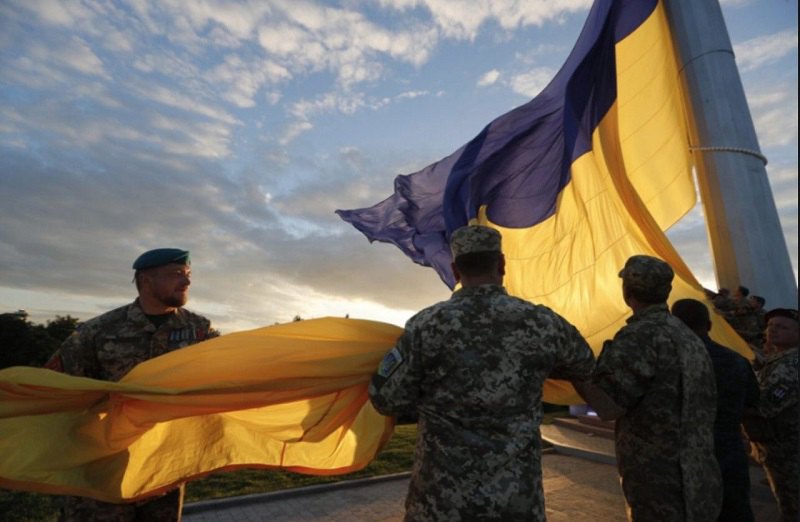 Ukraine's tallest flagpole of around 90 m has been installed on the Pechersk hills close to Kyiv's iconic Motherland statue. The huge Ukrainian flag can now be seen from both banks of the Dnieper River.
Culture
President Volodymyr Zelenskyy has awarded the title of "honorary artist" to Ukrainian singer Mykhaylo Khoma (DZIDZIO) and Belarusian Lyapis Trubetskoy ex-frontman Sergey Mikhalok.
Tartak's ex-frontman, singer Oleksandr Polozhynskyy has refused to accept the For Merit order which he was awarded by President Volodymyr Zelenskyy. In a Facebook video, he said that "orders and medals should be reserved for those who need and deserve them", like musician Andriy (Riffmaster) Antonenko, surgeon Yuliya Kuzmenko and army medic Yana Duhar, who are under preventive arrest for their alleged involvement in the murder case of journalist Pavlo Sheremet.
Representatives of the Boombox and Okean Elzy bands said that they had not authorised the use of their songs in the Song History of Modern Ukraine concert organized by the presidential office in Kyiv's Sofiyska Square.
Germany
Ukrainian President Volodymyr Zelenskyy has briefed visiting German Foreign Minister Heiko Maas on the security situation in Donbas and thanked Berlin for supporting the territorial integrity and sovereignty of Ukraine. The two also discussed a meeting the Normandy Four foreign ministers tentatively scheduled for September 2020, and the situation in Belarus.
At a meeting with Maas, Ukrainian Foreign Minister Dmytro Kuleba invited Germany to join the platform for the deoccupation of Crimea.
Belarus
On 23 August, several dozen people attended a rally of solidarity with Belarusians who were protesting at the time in central Minsk. They formed a live chain and walked through central Kyiv from the Belarusian embassy to Independence Square. Similar rallies were also held in the Baltic states, Georgia and Moldova.
In an interview with Euronews, President Zelenskyy said that if he were Belarusian President Alyaksandr Lukashenka, he would have held a repeat election.
Incident
One serviceman was killed and two injured as a result of a blast in one of the barracks of the 169th army training centre Desna in Chernihiv Region. A civilian girl who was visiting a serviceman was badly injured too.
Coronavirus
By the morning of 24 August, Ukraine has logged in 1,799 new cases, 289 recoveries and 22 deaths. The total death count since the outbreak of the epidemic has thus reached 2,293.
Fatherland party leader Yuliya Tymoshenko tested positive for the coronavirus. According to her press secretary, she is in a "serious condition but she is fighting".