Belarus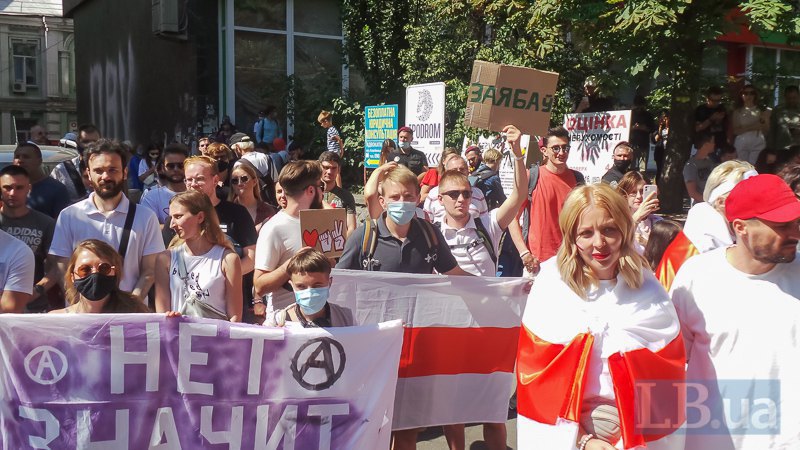 A march of solidarity with Belarusians protesting against election fraud was held in central Kyiv on 16 August, according to an LB.ua correspondent. Its participants condemned the authorities' crackdown on peaceful protesters and demanded the release of detainees.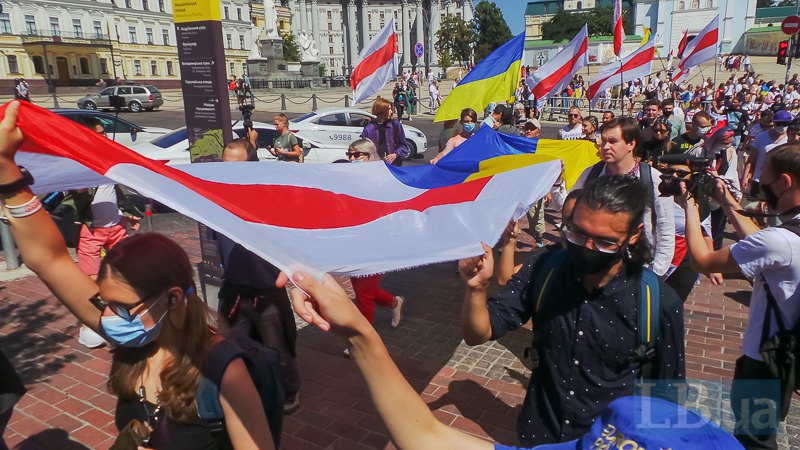 Veranika Tsapkala, the wife of unregistered Belarusian presidential candidate Valeryy Tsapkala, has moved from Russia to Ukraine together with her children. Valeryy first moved to Russia in late July, fearing an arrest in Belarus. In early August, he moved to Ukraine. Veranika, one of the key aides to presidential challenger Svyatlana Tsikhanowskaya, left Belarus on election day.
Ukrainian President Volodymyr Zelenskyy said that Belarus made an "incorrect and unfriendly" decision when it sent out the militants of the Wagner private military company to Russia, including those who are suspected of terrorism in Ukraine. He said that this decision can have tragic consequences.
National Security and Defence Council Secretary Oleksiy Danilov said that Belarus's decision on the Wagner militants may affect its relations with Ukraine.
The Ukrainian Foreign Ministry issued a statement in which it said that Belarusian society does not trust the official results of the presidential election and that Ukraine shares the EU position on the Belarusian election. "Ukraine is extremely concerned about the cases of unjustified brutality of law enforcement officers against protesters, the media and foreigners," it said. "Ukraine considers Belarus a particularly close country and is ready to make every effort to help it pass this difficult stage without undermining its sovereignty, to resolve the crisis with respect for the fundamental rights and freedoms of citizens."
Ukrainian journalists and Vostok SOS volunteers Kostyantyn Reutskyy and Yevhen Vasylyev, who were detained during the protests in Belarus, have returned to Ukraine, according to Foreign Minister Dmytro Kuleba.
Donbas
There are 235 persons held captive by Donetsk and Luhansk separatists, Radio Liberty has learnt from the Security Service of Ukraine (SBU).
Coronavirus
By the morning of 15 August, Ukraine has registered 1,637 new Covid-19 cases. The total count has thus reached 91,356, including 2,068 fatalities and 392 recoveries.
Cherkasy city mayor Anatoliy Bondarenko has called on the central authorities to prevent Hassidic Jews from visiting Uman for Rosh Hashanah, the Jewish New Year, on 18-20 September because this may affect the coronavirus situation in the country.
Economy
Prime Minister Denys Shmyhal has said that the Ukrainian economy started recovering in Q3, in particular thanks to the harvesting campaign.
Ukraine has bought out about 10% of its GDP warrants issued during the restructuring of foreign debt, expiring on 31 May 2040, for $3.2bn.
Obituary
Marta Kolomayets, director at Fulbright Program in Ukraine, died, according to a Facebook post by writer Ivan Malkovych. She headed the board of the Ukrainian Women's Foundation and wrote for Ukrainian Weekly (1991-98). Together with her husband Danylo Yanevskyy, she produced a film about patriarch Yosyp Slipyy and supported Ukrainian film director Oleh Sentsov when he was held in a Russian prison.