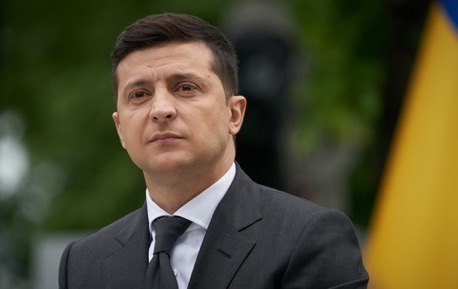 Volodymyr Zelensky, President of Ukraine
Both Ukrainians and Jews value freedom. And they work equally for the future of our states to become to our liking, and not the future which others want for us. This was stated by President Volodymyr Zelensky during the KYIV JEWISH FORUM, dedicated to the 30th anniversary of the establishment of diplomatic relations between Ukraine and Israel.
The kinship of Ukrainians and Jews is not limited to this. According to the President, the history of Ukrainian-Jewish relations dates back thousands of years. The first written mention of Kyiv in Hebrew dates back 1,000 years. Golda Meir was born in the Ukrainian capital; Sholem Aleichem was born in the neighborhood of Kyiv in Pereiaslav; the President of Israel Yitzhak Ben – Zvi in Poltava.
"You've probably all heard the phrase 'We seem to have known each other all our lives.' In my opinion, it best suits the relations between Ukraine and Israel. It will soon be 30 years since our diplomatic relations have been established, but we seem to have known each other all our lives," said the President of Ukraine.
The President noted that at the beginning of the 20th century, the Jewish community in Ukraine was the largest and amounted to about a quarter of the world's Jewish population. Hasidism, Zionism and the ideology of establishment of the own Israeli state were born on the territory of Ukraine.
"The Ukrainian people survived the Holodomor, the Jewish people – the Holocaust.
Its victims in Europe were 6 million Jews, one and a half million of them, that is each fourth of the killed were from Ukraine," Zelensky said.
At the same time, almost 2,600 Ukrainians were awarded the title of the Righteous Among the Nations for saving Jews during the Holocaust.
On May 14 this year, we officially commemorated the Day of Remembrance of the Righteous Ukrainians for the first time.
The President also reminded that to preserve the memory of Ukrainians who helped Jews survive World War II, the Jewish Confederation of Ukraine initiated the project "The Righteous People of My City", which foresees naming streets, squares and mini-parks after the Righteous Among the Nations.
"The experience and prospects of Ukrainians and Jews are reflected in the numerous ties between people and in the public initiatives that this forum embodies. In 2019, about 500 leaders of the Jewish communities from Israel, the United States Europe took part in it. A year ago, the online audience of the Forum reached more than 80,000 participants worldwide. However, this is definitely not the limit, and KYIV JEWISH FORUM will definitely gain a truly global importance", emphasized the President.