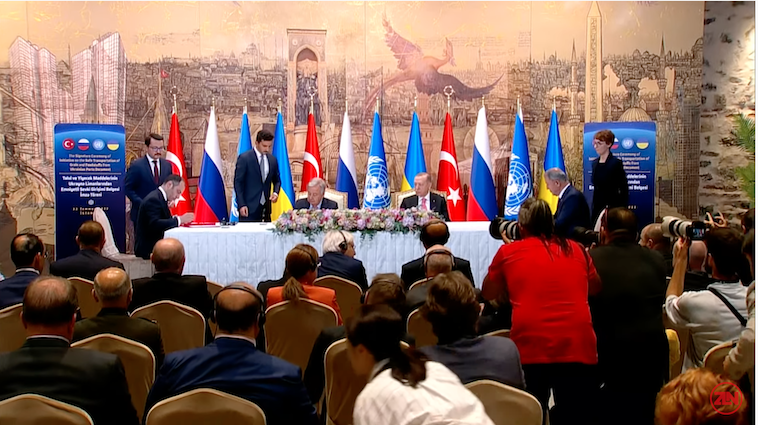 Positive for Ukraine
To begin with, it is important to say this: Ukraine had no other option but to agree to unblock ports and sea routes for the shipment of its grain. Railway transport was no saviour - the goods were coming, but in modest volumes. Kyiv risked being left with a new harvest in already brimming storage facilities. In other words, we would have nowhere to store food, while Russia could at any moment launch massive strikes on elevators and other facilities where Ukrainian grain and oil are stored (especially in Mykolaiv and Odesa regions). As a reminder, Moscow has previously targeted storage facilities. It is also important to note another thing - the European infrastructure was not ready for grain transhipments: special terminals were not built, and it is not clear how long this process would have taken.
Grain had to be moved urgently. This was not because it affected hungry people in Africa or Asia (we are not a charity which has to send its resources around the world in times of war), but because Ukraine needs to support its own economy, which is not in the best shape, to put it mildly. Incidentally, the seasonal rise in the value of foreign currency against the hryvnya will help exporters sell their strategic Ukrainian goods at a good price and bring in hard currency at a pleasant exchange rate, which will in the long run support the national budget.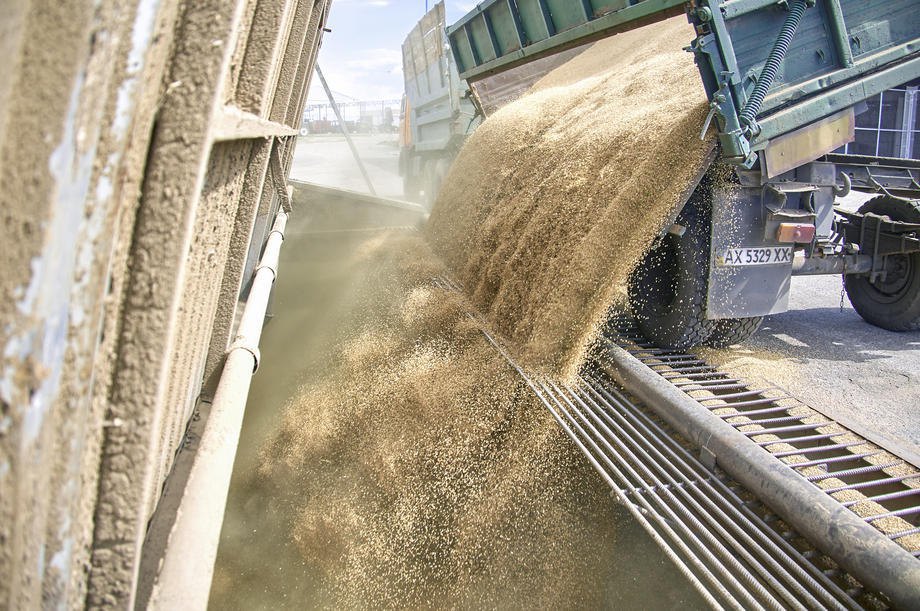 However, there is another component that few people talk about in Ukraine. For the most part, the grain that is stored is private property, not only of Ukrainian, but also of foreign large companies (hence the pedaling of the grain transfer topic by some capitals). If domestic holdings and farmers do not export their grain from Ukrainian ports now and do not get the cash, there is a risk that they will declare themselves bankrupt and will not be able to ensure processing and sowing of winter wheat, scheduled for September this year. Foreign corporations, on the other hand, will lose a lot of money.
Has Ukraine surrendered its national interests by signing these agreements? No, it has not. We have an opportunity to sell our products through the sea corridor, to open the ports of Odesa Region from where the grain will be delivered. Activities in the territorial waters of Ukraine will be under full control of our state.
Of course, there are many questions about the security of Ukrainian ports because Russia can ignore agreements and attack them. At the same time, the UN secretary-general explained that Ukrainian ports will not be demined - safe fairways will be used for the passage of ships. Only if necessary and jointly agreed, third-party minesweepers will clear areas. The ships will be registered in a shared database.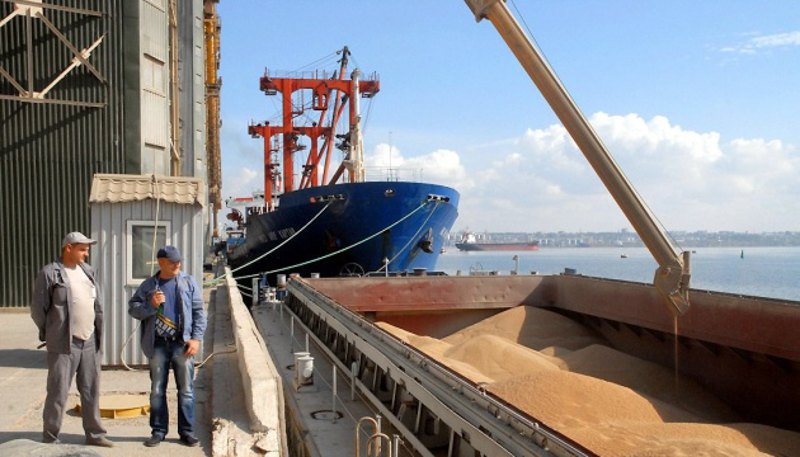 The mechanism will be as follows: grain will be sent from the three ports in convoys escorted by Ukrainian ships, accordingly a safe zone will be created when enemy ships, drones or aircraft cannot approach the merchant vessels. Joint inspection groups in Turkish territorial waters will check ships arriving at Ukrainian ports to make sure they are not carrying weapons and other unauthorised cargo. The monitoring will be carried out by UN representatives together with Ukrainian, Turkish and Russian teams from Istanbul at the coordination centre. The initiative itself, importantly, will only be valid for 120 days with the possibility of prolongation. This means that this mechanism can only be a minimal pause and not a real solution to the problem.
The question also arises: who will call at Ukrainian ports when there are such risks? The Turks? However, they do not have such a large merchant fleet, other foreign companies might be afraid of likely losses.
Here it should be stressed at once: these agreements were signed by Ukraine and Russia separately - each side signed an identical document with Turkey and UN Secretary General António Guterres.
By the way, the fact that the UN secretary general signed these agreements does not mean that the organisation has legal obligations towards Ukraine or Russia, as is also stated in the document itself. The secretary general in this case is simply the mediator who put forward such an initiative and thanks to whom this progress has been made. Do not forget that from the beginning of these negotiations, and the war in general, Moscow did not want the UN, namely the secretary general, to be involved. The Kremlin did not want that at the level of the main global institution, the Russian Federation is somehow recognized as the aggressor.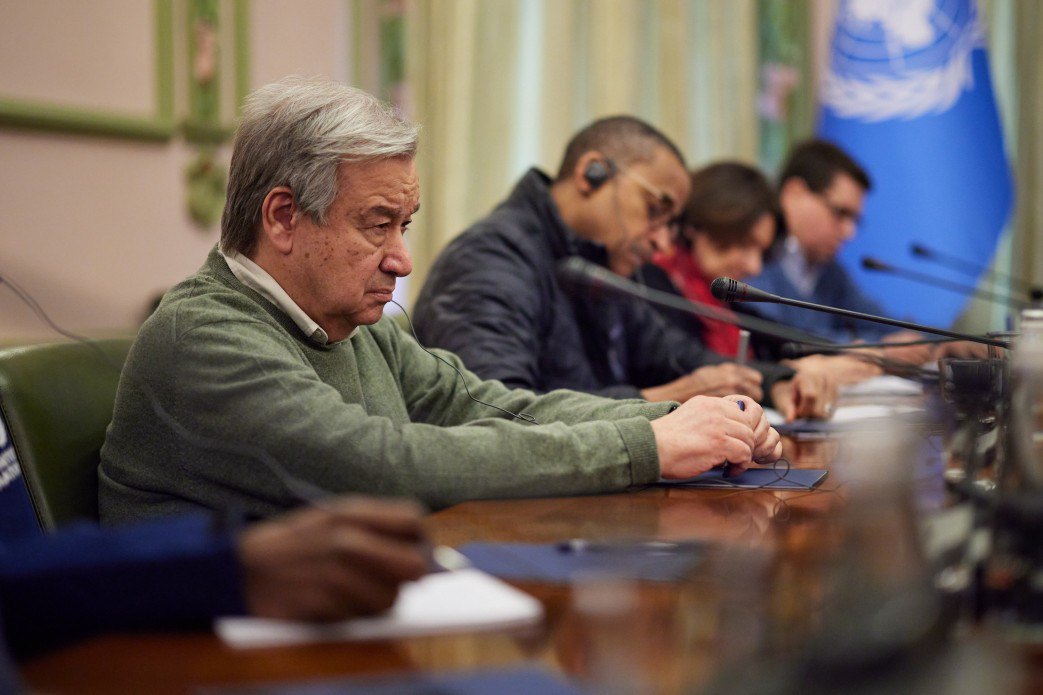 However, this document is not an internationally binding treaty, but rather a political arrangement. It does not spell out the obligations of the parties, there is no procedure for the settlement of disputes, for example before the International Court of Justice. This document will not be submitted to the Secretariat of the United Nations (where it could have acquired an internationally binding status), nor will it be ratified, as it should be under other circumstances, by the Ukrainian parliament.
What we have before us is a situationally convenient political agreement.
On the other hand, was it necessary to sign something different with Russia? I doubt it. After all, everyone understands, and White House officials are already actively talking about it, that the Russian Federation can step back from implementing the agreements at any moment that suits it. And the Kremlin, I am more than sure, thinks that having signed a separate document with the Turks and the general secretary, they do not owe anything to Ukraine.
So, the obvious question arises: why exactly does Moscow need to sign these agreements now, and what has it achieved?
What Russia got
"We will facilitate the export of Ukrainian grain, but we assume that all restrictions related to the supply of Russian grain will be lifted. No-one has objected to this so far. Including American partners," Putin said during a visit to Iran, where he was meeting the Turkish president.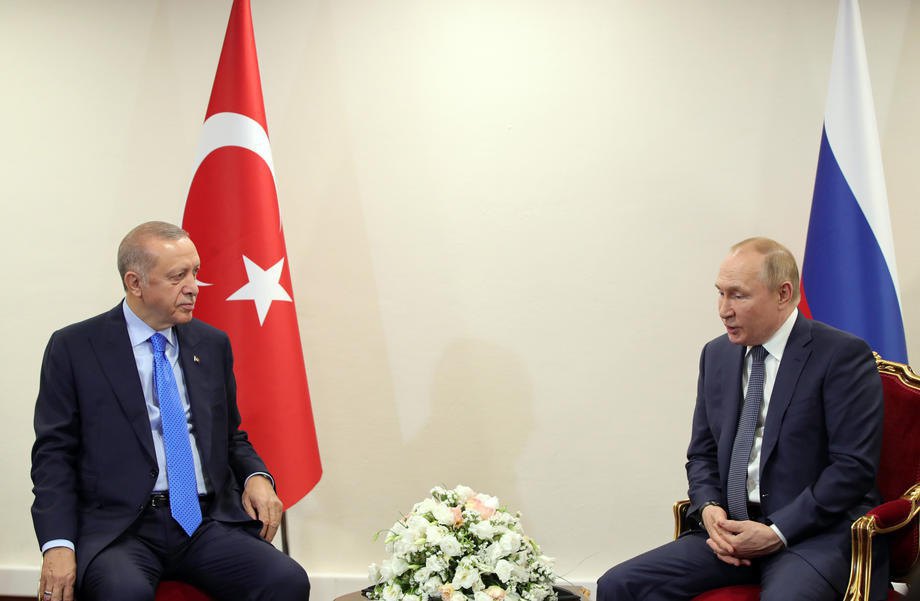 You will not find a single word in the text of the agreements about easing sanctions against Russia. This is good for Ukraine because we are relieved of any obligation or responsibility as to what the Europeans are doing. And they are just sure, let's call them measures, to soften sanctions against Russia.
What has been going on these days? The Council of the European Union, in approving the seventh package of sanctions against Russia, partially lifted restrictions on transactions in payments for Russian food as well as oil to third countries.
Reuters previously said about the unfreezing of funds from a whole list of Russian banks to allow producers and suppliers from Russia to buy, transport or import agricultural products, including wheat and fertilizer. It is also likely to help unblock foodstuffs stuck in Russian ports due to the imposition of punitive measures. The fact that the Russian financial sector is now all working for the Kremlin's militaristic needs is somehow not mentioned. By the way, it should be noted here that the EU did not impose sanctions on the Russian food sector, but European companies involved in transport, logistics, etc. hedged the risks and refused to export Russian raw materials. They needed a clear signal.
What was Moscow doing during this time? It was selling grain at a discount (at a significant discount) to third countries. However, the number of markets which traditionally bought, for example, wheat from the Russian Federation, was halved. These recipient states, accordingly, began to buy huge volumes of Russian products rather than European ones that are competitors to Russian ones. So, if the situation does not level out for Russia, if there is too much agricultural raw material on its domestic market, if it is not bought, grain prices will collapse, and Russian producers will go bankrupt. To prevent this from happening, the Russian government will have to provide subsidies (grants) and transfer core companies to subsidies.
The second problem for the Russian Federation is the supply of fertilizers. Russia is one of the world's key exporters of this product. One of its main markets has been Europe. After Moscow started artificially raising the price of gas, such production (plants) in the EU became unprofitable. Demand for Russian goods increased but this had the opposite effect that Moscow did not expect at first - domestic producers and farmers could not buy at such high prices and Russia sold everything to foreign markets. This was done until there was a threat of domestic shortage of the resource, after which a moratorium on the export of nitrogen fertilizers was imposed. The European Union itself did not impose sanctions on fertilizer companies, but because of sectoral restrictions, no-one wanted to insure or transport Russian products.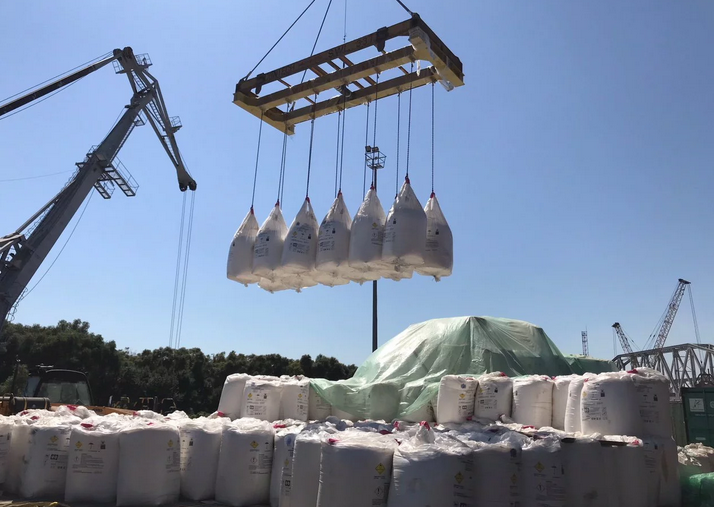 All this explains why Putin needed to resolve the issue of lifting the restrictions very quickly and open the passages for Russian grain and fertilizers. And the relevant memorandum on facilitating the transfer of Russian raw materials has now been agreed by UN Secretary General Guterres. However, his signature does not commit the organisation to anything.
***
So what has Ukraine gained? The opportunity to sell grain, albeit temporarily, to receive further budget revenues and save the sector and producers from bankruptcy. We were able to achieve, to a certain extent, the opening of the Odesa sea gate.
What did Russia get? A partial easing of restrictions by the EU, which will lead to a small internal market stabilisation. However, despite the easing in terms of transactions, high prices for cargo and ship insurance, the possibility of calling at European ports, logistical problems at sea and railways for Russians will remain.
What did the EU get, apart from what has already been said? The day before the agreement was signed, Russia resumed gas supplies with Nord Stream 1. Perhaps the Europeans are hoping that the Russians will give them a warm winter. However, they are wrong.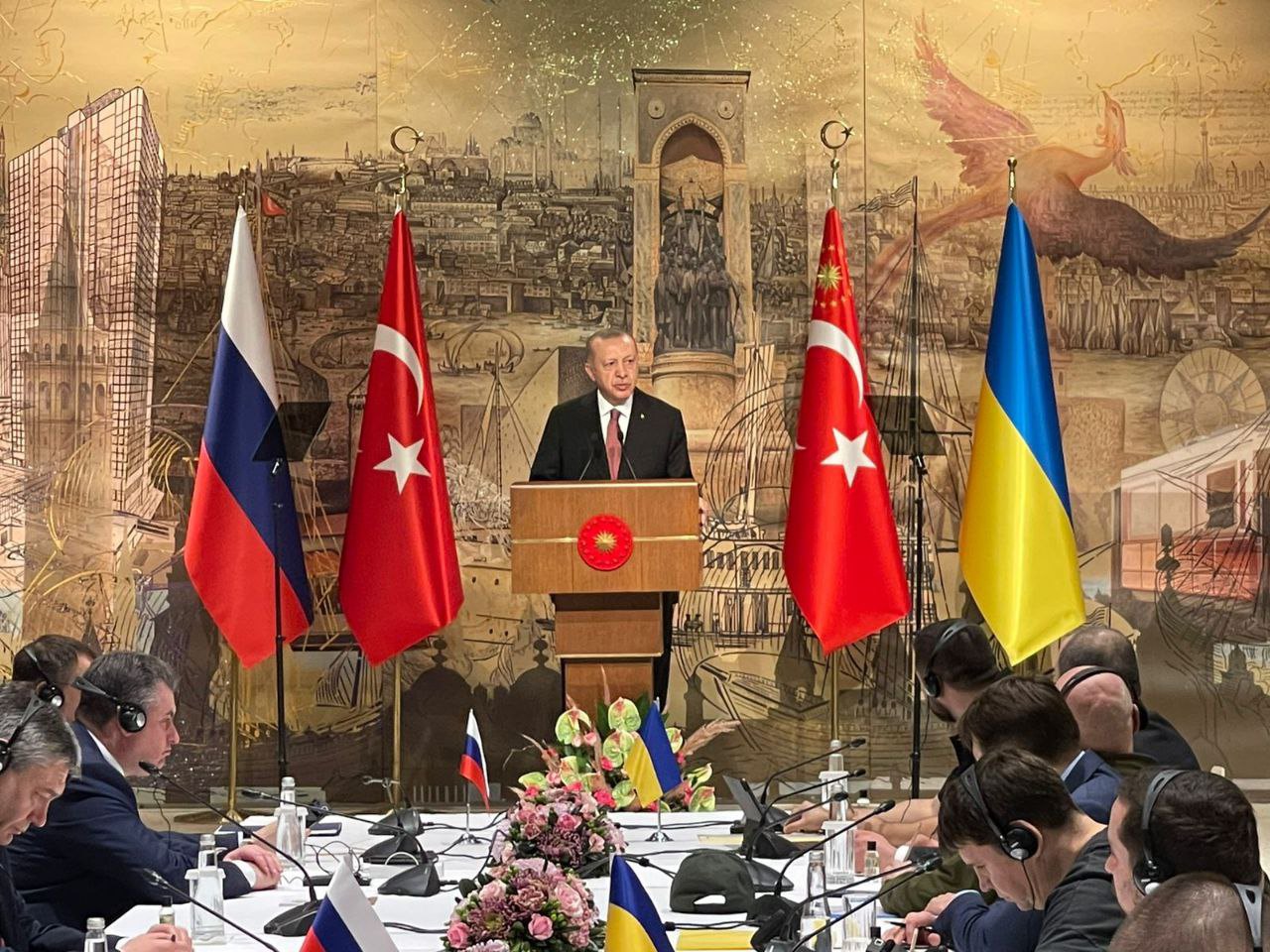 Turkey has also gained something substantial - what that is, we will soon find out.
At the same time, Putin has analysed the behavioural pattern of the Europeans and realised that they are prepared to bargain for gas and comfort. No, it is not a question of Ukraine being sold off. This is about the fact that the Europeans, according to the head of the Kremlin, can soften sanctions if you press hard. So, when cold weather strikes in, Putin will turn off the valve and blackmail Europe. What he will ask for in return, we shall see. Ukraine just needs to have its own strategy for this scenario.
However, one can already imagine how the European politicians who feed off Russian assets will now raise their heads, how they will say that it is possible to negotiate with Putin, that sanctions do not need to be imposed/strengthened. We need to be prepared for that too.