Dismantling of the SS-19 nuclear missile, 46th Missile Division of the 43rd Missile Army in a combat position. The missile is being removed from the silo launcher. Pervomaysk, Mykolayiv Region, March 1994
Can our own nuclear weapons guarantee Ukraine's security?
Without a doubt, one of the main questions facing us today is how to guarantee Ukraine's security in the post-war period.
What instruments, treaties, and military-political alliances can generally be considered effective and efficient?
Ukraine has become convinced that any paper guarantees, such as the Budapest Memorandum, are not worth the paper they were written on. Therefore, Ukrainian society will categorically not accept any unspoken statements, even by the most authoritative Western leaders, regarding the provision of security guarantees to our country.
It would seem that NATO, as a military-political alliance with its 5th article, according to which an attack on one of the countries of the bloc is an attack on all other countries that are members of the alliance, is an effective and efficient international instrument for the security of Ukraine. However, today the issue of Ukraine's immediate accession to the alliance is not on the agenda. In the most optimistic case, our country's membership of NATO will only come after the victory over russia. Even then, it is not completely certain.
Moreover, one of the main disadvantages of this decision is that our security will continue to depend on the will, actions and decisions of other countries, which are our partners.
Internal guarantees of national security look much more effective.
Therefore, a logical question arises: will our own nuclear weapons be able to guarantee Ukraine's security?
As the events after 2014 have demonstrated, the Armed Forces of Ukraine are a powerful guarantor of our security. Over the last year, we have gone from Rashist statements like "we will take Kyiv over in three days" to the fact that today the Kremlin is feverishly considering how to protect Moscow from our drone attacks.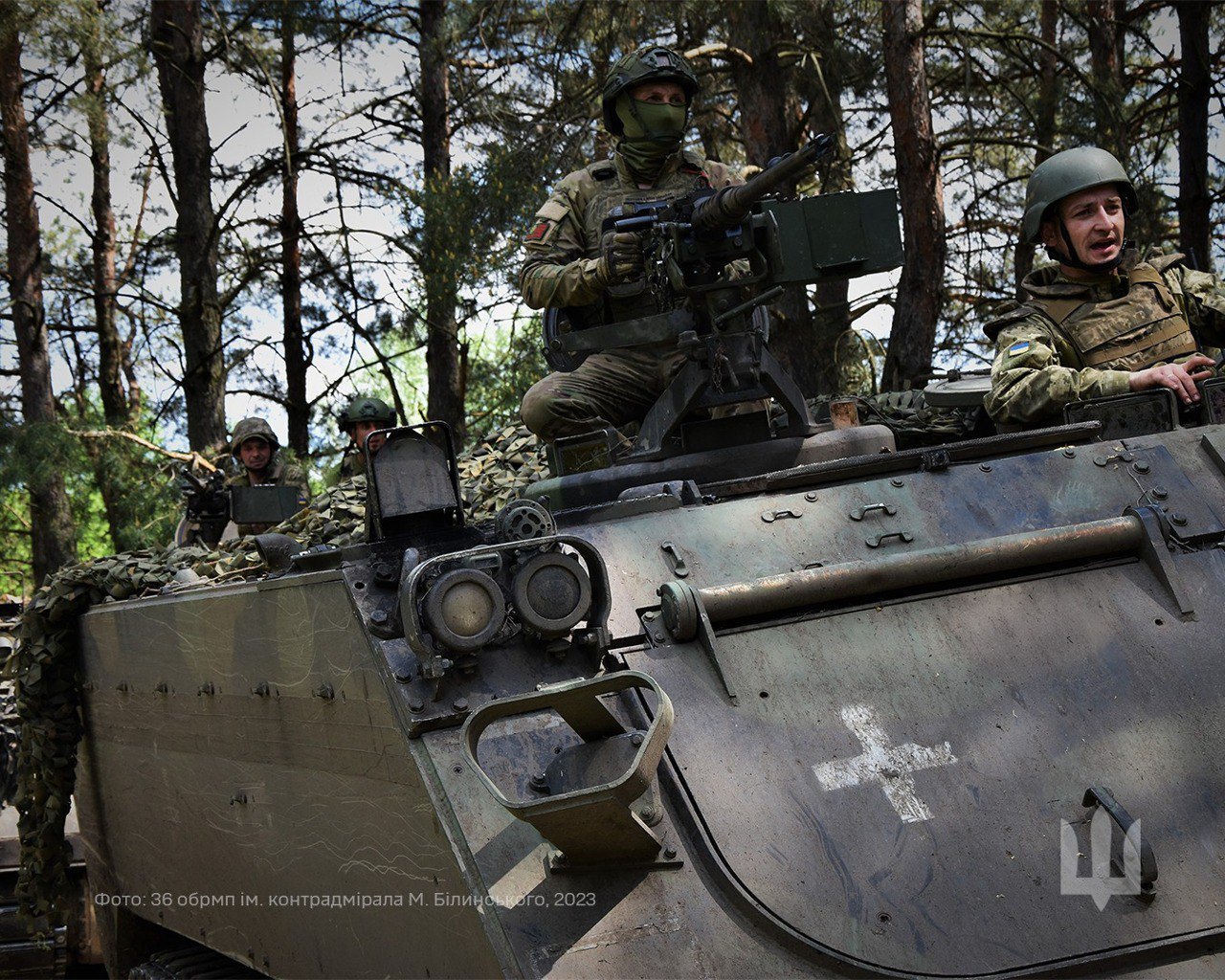 The Armed Forces of Ukraine proved that a small Soviet invasion force cannot defeat a large army. The modern Ukrainian army, built on NATO standards, saturated with high-tech weapons (thanks to the USA and other Western partners) and digital technologies, with professional command, patriotic motivation and encouraging personal initiative, is quite capable of defeating the russian military monster.
However, there is one "but": the presence of nuclear weapons in russia and the means of their delivery. This advantage cannot be compensated by the presence of any conventional weapons in the Armed Forces, nor by their professionalism and patriotism. This advantage is compensated only if Ukraine has the same nuclear weapons.
Today, weapons of mass destruction allow the aggressor country to blackmail Ukraine and Western countries with impunity. Or, at the end of the day, as the last proof, the aggressor may actually launch a nuclear strike.
The situation will change radically if we have our own atomic bomb. The presence of nuclear weapons in Ukraine will deter the aggressor country in its military efforts.
During the Cold War, there was a system of nuclear deterrence that protected the world from a major war and a thermonuclear disaster. The aggressor at the sub-cellular level understood that if he were the first to launch a nuclear missile strike, he would provide a response, and this response would have catastrophic consequences for the country.
Just as, historically,only the presence of a powerful fleet significantly changed the military situation and affected the course of military operations, so it is with nuclear weapons today.
Let's be honest with ourselves.
If we have our own nuclear weapons, it will increase the level of national security of our country by an order of magnitude.
However, it would not be some kind of magic wand, or an absolute guarantor of our security. After all, there are always enough psychopathic dictators in power who are prepared to plunge the world into nuclear apocalypse.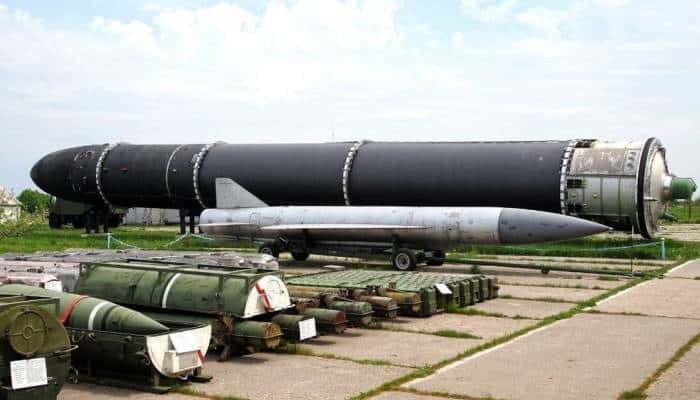 Missiles on museum display
Is Ukraine capable of creating its own nuclear weapons?
There are only two ways Ukraine can neutralize or radically reduce the nuclear threat from russia: either by creating its own nuclear weapons, or by joining NATO, which will spread its nuclear umbrella over us.
We will consider Ukraine's accession to the North Atlantic Alliance in a separate article.
Therefore, let us ask ourselves: are there opportunities in Ukraine to create its own nuclear weapons and means of delivery?
And what is needed for this?
First, there is corresponding scientific and human potential. There are talented nuclear physicists, chemists, metallurgists, builders, rocket builders, IT specialists, designers and engineers, relevant scientific schools experienced in conducting research in nuclear physics and in hundreds of related fields.
An objective analysis shows that everything is in place in Ukraine for nuclear capability . In spite of the implementation of various international agreements on nuclear de-escalation, such as the Treaty on the Non-Proliferation of Nuclear Weapons, we still managed to preserve the scientific and human potential for creating our own nuclear weapons. This is evidenced by careful consultations of our analysts with relevant specialists or a careful study of the website of the National Academy of Sciences of Ukraine.
Second, it is necessary to have or be able to create technologies for the production of nuclear weapons and the means of their delivery.
It is clear that there are no such technological chains in the country now. However, the country has experience in the construction and operation of four nuclear power plants, the creation of intercontinental strategic missiles ("Pivdenne" and "Pivdenmash"), maintenance of missile and nuclear weapons that were located in the territory of Ukraine.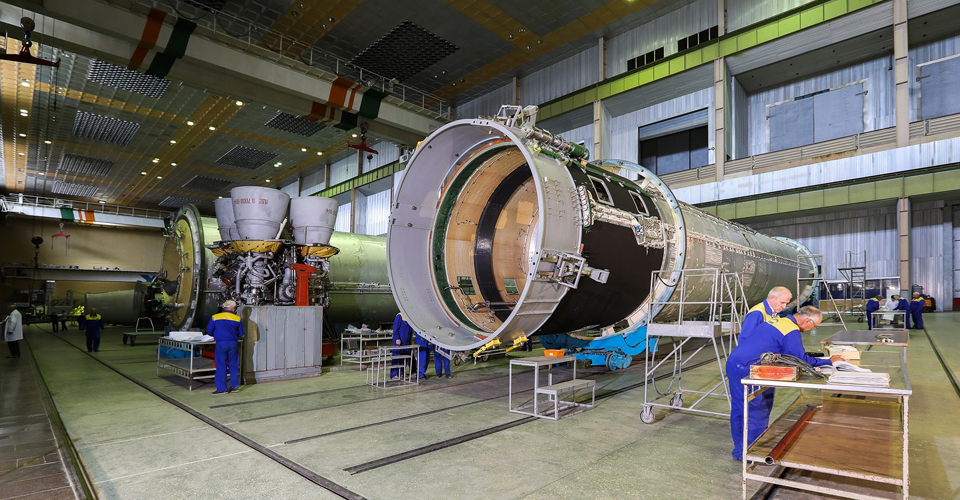 Therefore, the appropriate technologies for the creation of the country's nuclear missile shield can be created in a relatively short period of time.
Third, the creation of nuclear weapons requires a large amount of financial resources.
Indeed, the creation of nuclear weapons is not just expensive, it is super- expensive. For example, let's cite the Manhattan Project for the creation of atomic weapons in the USA, the cost of which at that time was almost $2 billion (about $22.5 billion at 1996 prices).
Today, we need to focus on figures that start at the hundred billion dollar mark, which will be a possible financial burden for contemporary Ukraine. But if the decision to produce our own nuclear weapons is made, I think we will find the money to deploy our own nuclear umbrella over our country.
Last but not least: to create our own atomic weapons requires iron political will and serious organizational efforts.
The country's political and managerial elite must have a firm conviction about the need to create a nuclear shield for our country and be aware of all the risks and complications associated with such a decision.
Around 130,000 people took part in the implementation of the Manhattan project, working for seven years (1939-1946). In addition, the project leader, General Leslie Groves, according to contemporaries, was a brilliant organizer and logistician. To ensure the secrecy of the creation of the atomic bomb in the USA, unprecedented security measures were taken, although they were not quite sufficient for the penetration of Soviet spies.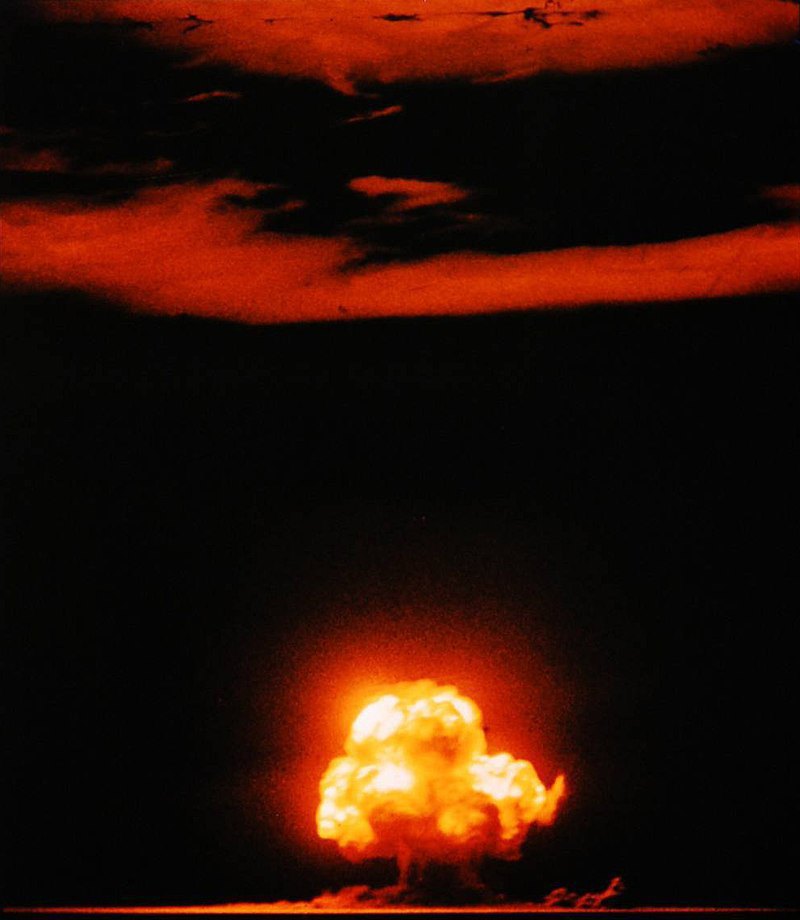 I am convinced that there are prerequisites for creating a nuclear umbrella in Ukraine, but this process is long and super-complicated, it requires large finances for its implementation and most importantly, it requires a political will.
And would the entire world be against it?
Experts of the Information Defence project also analysed the challenges and risks that Ukraine will face on the way to our own nuclear weapons.
Let's be honest: the path will be difficult and long, the challenges and risks are comparable to February 2022, the threats are critical for the national security of the state and the existence of Ukraine as a sovereign state.
What awaits us?
Speaking frankly, our Western partners, who still live in the fantastic pseudo-realities of the Treaty on the Non-Proliferation of Nuclear Weapons, will not be happy with the decision of Ukraine to create our own nuclear weapons.
According to the Information Defence analysts, in the event of a decision to create nuclear weapons (no matter how secret it was), Ukraine would face powerful political and financial pressure, economic and personal sanctions, and an embargo on the supply of conventional weapons from the collective West.
And if our Western partners apply legitimate but tough measures, then russia will not disdain from all the dirty Cold War-style methods (sabotage, espionage, psychological pressure) so that we do not become a country with thermonuclear warheads.
As it was said in one of the Bond films, the entire world is against it.
Let's repeat once again, the political elite and Ukrainian society must realize even before making decisions what difficulties we will face on the long and difficult path to our own atomic bomb.
An SS-19 intercontinental ballistic missile after dismantling, Pervomaysk, Mykolayiv Region, March 1994
***
The issue of nuclear proliferation is extremely sensitive for Western politicians and analysts. Any creation of Ukrainian nuclear weapons causes them first surprise, and then real fear and panic. I have tested this in my own experience.
Moreover, no historical examples, neither of Israel (which, by the way, does not confirm or deny that it has nuclear weapons), nor of India and Pakistan, do not work.
But we are convinced that Ukraine has an absolute moral right to its own nuclear weapons, since, 30 years ago, it voluntarily gave up the world's third largest nuclear missile potential, and the security guarantees provided to it turned out to be worthless. We need nuclear weapons for defend, not to offend.
However, what if we decide, given all the likely opposition and complications, that we don't want to pursue the nuclear option?
Then we suggest to our allies other options to solve this problem:
Help us finally neutralize the threat from Imperial russia: expel it from the UN Security Council and put its nuclear weapons under international control.
The Armed Forces of Ukraine, equipped with conventional weapons that you supply, are already solving these tasks on the battlefield.
Or immediately make a decision to deploy NATO's nuclear umbrella over our country.
On July 11-12, 2023, the next Vilnius summit of the North Atlantic Alliance will take place, at which our Western partners can make a responsible and historic decision to admit Ukraine to NATO.
This discussion needs to be started both within the elite and within society regarding such a step.
Ukrainians are convinced that Ukraine will be an independent country, but only we, Ukrainians, ultimately can make it so. We can ensure its safety only by our own efforts.
We are grateful to our allies for their support, for providing weapons, but today or tomorrow, their decisions may change, but we are supposed to live on this land.