"There is a narrative in Ukrainian business: we don't need any help (from the state - ed.), just don't bother us. In my opinion, this is a relic of our Soviet past... I really want us to move away from the position that the state should 'leave us alone'. On the contrary, we need it because it is our state, it belongs to us. We ourselves are this state.
Earlier, under a false social contract, some people 'privatised' the state, robbed it and had no plans to live here. They sent their children abroad, to Europe, bought villas there, did not pay taxes, etc. Ukraine was just a resource for them.
And this social contract suited everyone for some time. Why? Because we, as a business, gave them the right to do so. Are you stealing anything over there? Okay, but don't touch us. We don't pay taxes, we quietly earn something for ourselves and we are also thinking of going abroad," Liski said.
He recalled that there were times when the Ukrainian army was "run by a foreign state" and the Security Service of Ukraine was only busy harassing businesses. But the war changed the understanding of what kind of state we need.
"Now we understand why we need the army, the Security Service of Ukraine, the border guards. Why we need the president, diplomats, etc. We understand that without diplomats we will not have weapons, that diplomacy protects our children or our refugees abroad. Understanding why we need a real Ukrainian state is very important," he said.
According to Liski, today we need to demand a new quality of governance, to demand leadership from the state, including in the economy.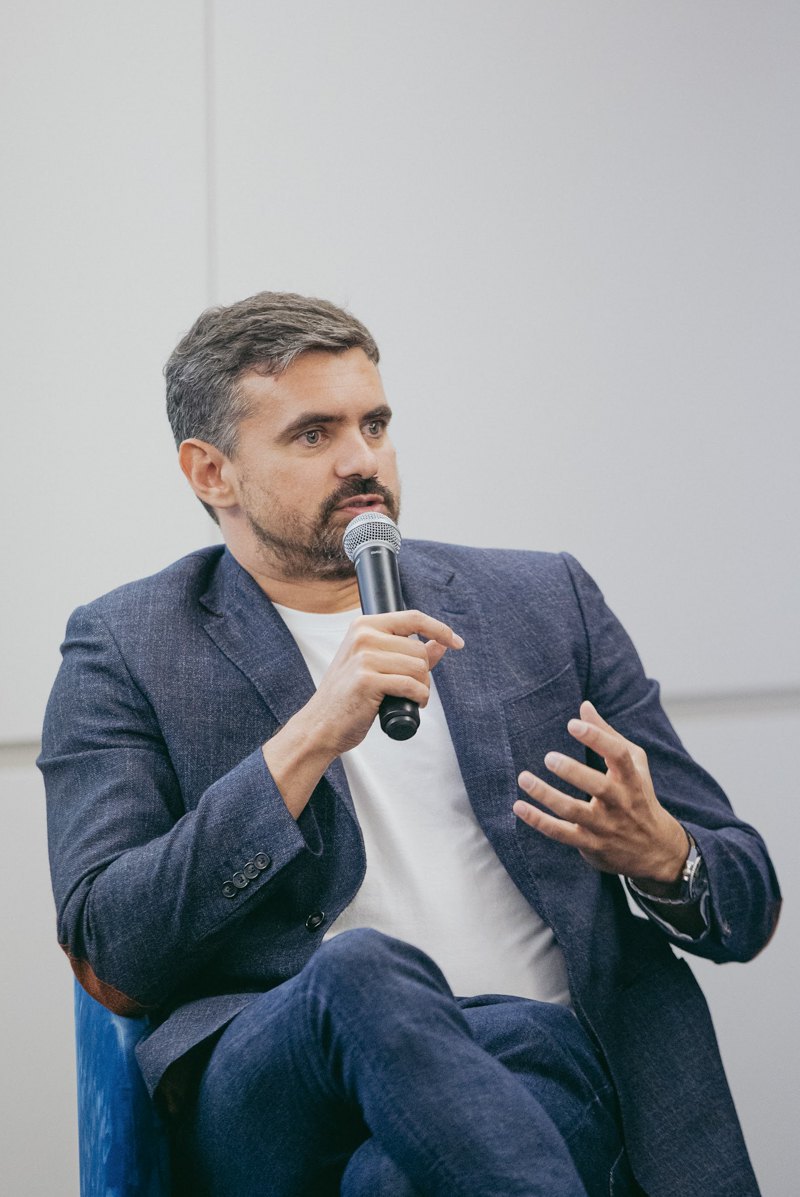 Ihor Liski
"I agree that 90% of businesses should be independent and build themselves up on their own. But the state can help in some aspects. For example, with entering new markets, especially specific ones – Africa and Asia. It is almost impossible for a business to cope with this on its own without the help of the state.
Especially when it comes to higher value added. Grain is easy to sell. Or metal. But it is very difficult to sell something specific without the state, for example, weapons, buses or certain equipment. We need to fight for this systematically. The key words are efficient, professional and systematic," the businessman stressed.
According to Liski, the state's leadership in the economy should also be manifested in the opening of new industries through regulation.
"It turned out that we are such a rich country that we have no state waste management policy. I declare officially that we are literally burying hundreds of millions of dollars in landfills. The government has not built a regulatory system to encourage the construction of 10-15 high-quality waste processing plants. I am ready to build one myself to set an example.
That is why we need a leadership position of the state to enable businesses to enter new markets, open them up and make the economy more efficient, cost-effective and genuine," Liski concluded.