The Kremlin has decided to replace Russia's ambassador to Ukraine, Mikhail Zurabov, seen by many in Moscow as not resolute enough and overly diplomatic. Instead it wants to dispatch to Kyiv Mikhail Babich, the man who meets the requirements of the dominating Kremlin tower, that is the tower of uniformed agencies.
His nomination fully reflects HR trends in Russia and the current situation in Ukrainian-Russian relations: he has a badge, military education and training, real combat experience and work record with special services. These qualities have nothing to do with diplomacy at all but he is expected to slavishly follow the orders of the "higher command".
Babich. A hawk. He is on good terms with the special services, the FSB, the Security Council. He is one of them. He will find a necessary language with required politicians because he used to work at the Duma. He has long known Kurkov. Back when he worked at the Chechen government. They have been neighbours for many years, Vladislav Yuryevich promoted Babich for the post of the president\'s envoy to the Volga Federal District. He is a tough but effective manager. It is good for the embassy. I hope it will turn it into a true HQ. It will be difficult in Kyiv at first but he can find the right approach.

— Pro-Kremlin pundit Aleksey Chesnakov
However Moscow is "jumping the gun" when it is imagining Babich ruling some "HQ" in Kyiv in a military style. To become ambassador, he first needs Ukraine to agree his candidacy. It is only in Russia that any presidential guard can be appointed a regional governor - the locals will accept anyone sent from Moscow. Even the emperor's horse.
Appointing an ambassador is a different story. And it is not so much about Babich's profile (so what that he is from uniformed agencies, after all there are simply no other people in Russian authorities as they only trust people from "their own squad". By the way, this is where a true military junta is.).
The issue here is that Moscow has violated the procedure of ambassador nomination from the start: it should have agreed a candidate with Kyiv (receive its agreement) before completing internal procedures (obtaining agreement from the State Duma and the Federation Council) as this is what civilised countries interested in normal bilateral relations do. However the Kremlin skipped to the second point at once. What is more, it wrapped it into a broad media campaign, leaving Ukraine no choice but "take what we give". This demonstrative tone and manner of "coercing Kyiv to the ambassador" reveals clear ignorance of the procedure and opinion of the receiving party.
Therefore the notification procedure of ambassador appointment launched by Moscow is a challenge and a boorish act on the part of the Russian Federation. This behaviour is typical of internal affairs or in respect of vassals.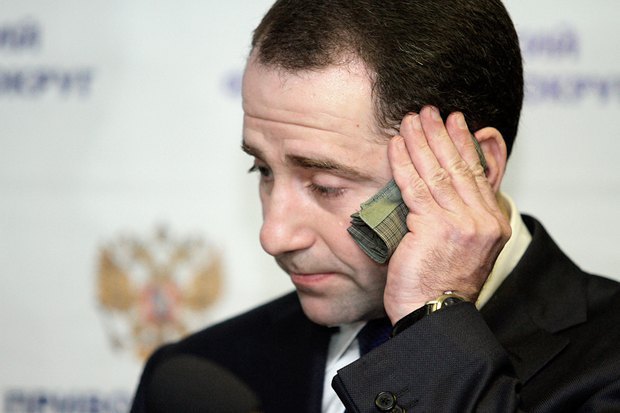 On the other hand, there are concerns that this is yet another deliberately prepared provocation (especially since Babich is not new to this: all his previous appointments were marred with scandals). It is hard to believe that the Russian diplomacy, which has until now meticulously respected diplomatic procedures to the dot, does not know some basic rules of ambassador appointment. Therefore it raises a suspicion that the ongoing show around his appointment is an episode of Russia's campaign to aggravate its relations with Ukraine (to follow up on the escalation in Donbas and inclusion of Crimea into Rostov Region).
Taking into account the perfidious nature of the northwestern neighbour, it should not be ruled out that by nominating a clearly unacceptable candidate for the post through the absolutely provocative procedure, the Kremlin is making a conscious step to severe diplomatic relations with Ukraine while putting the blame on Kyiv. So that they could later justify to Russian citizens (and they, as life shows, are ready to believe in anything, including a "sacred stool"), why not, the start of an open warfare.
The ambassador's task is to be above momentary emotions and at least to serve as a communication channel between the presidents. In the best-case scenario, to round the corners and settle difficult moments in mutual relations. However if the Kremlin is initially inclined not towards communication but confrontation, it would be logical to ask whether Kyiv needs such a diplomatic representative at all? Relations between the two countries would finally be at par: Ukraine has not had an ambassador to Russia for two years; since the start of the Kremlin's armed aggression the diplomatic relations have been downgraded to the level of charge d'affaires ad interim.
If Kyiv swallows the Kremlin's "hybrid trick" and agrees to accept Babich despite what has been said above, this will trigger another round of "bad faith" sentiments, undermining above all the positions of President Petro Poroshenko who is in charge of Ukraine's foreign policy.
Out of the two scenarios of "hybrid war" put forward by the Kremlin, Kyiv will have to choose the least harmful one.