Police found on 4 November a large ammunition depot, which included an armored personnel carrier on the territory of one of a country village in Boryspil district, Kyiv region, reported the press service of the Kyiv Prosecutor's Office, which also participated in the operation.
Law enforcement officers found 60 Grad missiles (or objects similar to them), 2 APC guns, 4 sets of munition to portable anti-aircraft missiles, about 200 units of anti-tank mines, anti-tank machine-bazooka, rocket-propelled grenade launcher, and armor-piercing projectiles.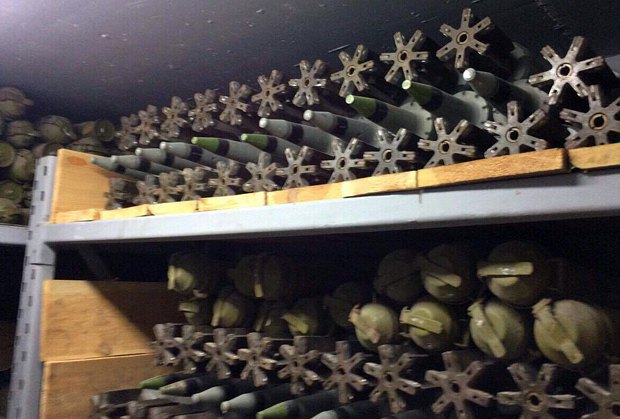 After the search, seized items will be sent for examination.
The origin of the arsenal will be investigated within a pre-trial inquiry initiated on the article 263 of the Criminal Code of Ukraine (illegal handling of weapons, ammunition or explosives).