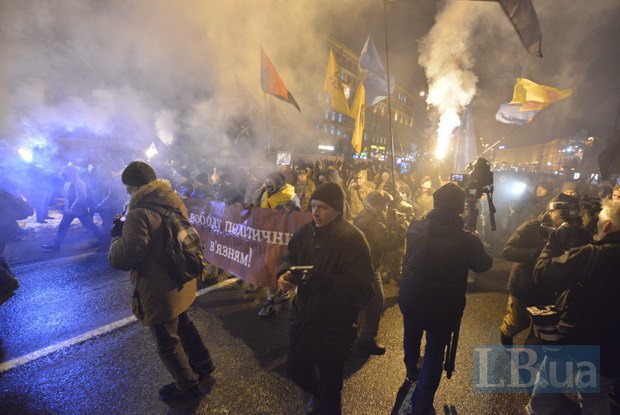 Several hundred nationalists have held a march in central Kyiv in tribute to the clashes outside the presidential administration on 1 December 2013, an LB.ua correspondent has reported.
Representatives of Mykola Kokhanivskyy's Organization of Ukrainian Nationalists walked from Independence Square to the presidential administration.
On their way, they threw several snowballs at law enforcers who were escorting them and fired the flares.
In Bankova Street, where the presidential administration is located, they were joined by members of the White Hammer and Right Sector groups.
They wanted to pass a message to the president, in which they demanded a "release of political prisoners".
No-one came out from the presidential administration to talk to them. They left their statement with law enforcers on duty and returned to Independence Square. There they sang the national anthem and left.