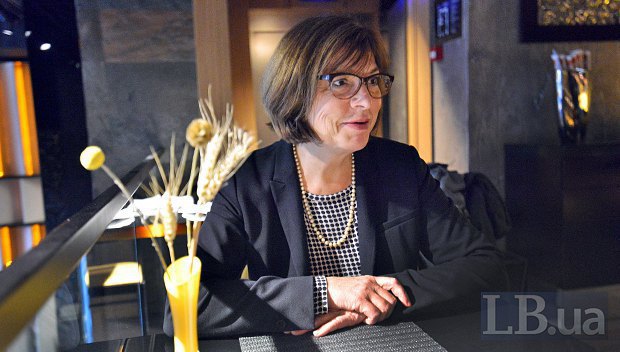 You're known as a good friend of Ukraine, you were at Euro-Maydan and came here at its anniversary. So how much has everything changed since then?
Things are changing. The parliament has changed, the government has changed, the president has changed. This is not enough for many people, but the relations between the citizens and their elected members of parliament, the government and the president have also changed. Citizens of Ukraine are now paying much more attention to what the government is doing than for example four or five years ago. And the major change that I see since the start of Euro-Maydan is that more and more citizens are actively involved in the decision-making process and in case they are not satisfied they speak up.
Now we have Trump as elected president of the United States, who was openly sympathizing with Putin and some of his ideas not only on Syria but also on Ukraine. One lesson to be learnt in the European Union after war in Donbas and facing the situation in the south of the Mediterranean is that we have to take more own responsibility for defence, security and peace.
How does the European Parliament assess all these changes in Ukraine?
Sometimes I blame my friends, my colleagues in the European Parliament and also politicians in other states that they are not following carefully enough what's going on in Ukraine. When it comes to Ukraine the public emotions are going up and down - likewise with other countries in our neighbourhood. So, everybody in Europe was positively excited about the Euro-Maydan when it started, but when it became more complicated, people became more cautious and took also some distance. I still observe these ups and downs in the public opinion.
Simultaneously, there is a lot of polarization around the Ukrainian issue. We need a careful communication on what the Ukrainians are doing and how they are progressing in their very difficult reform process. I had never expected a fast track reform process. I've known for decades how problematic the situation in Ukraine is. Once you have an oligarch system it is really difficult to move from this system into a proper system based on the rule of law. But I think it is progressing: in parliament, you hear new voices and you see that the battle on corruption is a tough one, but we already see results.
For example, I observe the debates in the Committee against corruption in the Rada, where my friend Yehor Sobolyev and his colleagues are fighting for e-declarations. It is not the success of the IMF but a success of citizens of Ukraine supported by international institutions. I also closely follow the work of Yuriy Lutsenko, the prosecutor-general, whom I've known for a long time. In the European Parliament, we have worked to get him and others out of prison. But now I would like him to be more ambitious. I still doubt that the position of prosecutor-general should be politicised. I believe, it is better to have an independent prosecutor to pursue the clean-up of corruption in Ukraine. Maybe sometimes my judgement is too much from the outside. Still, the independent judiciary is a key reform. We argued for this already after the Orange winter in 2004 and we still support this reform and are working on it.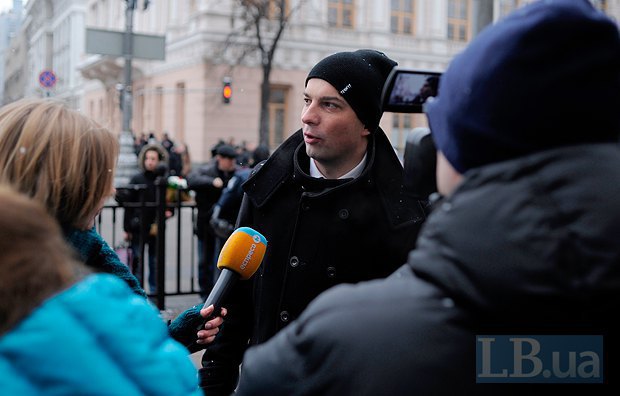 Yehor Sobolyev
In some of your previous interviews you said you were not very content with Lutsenko being appointed as prosecutor-general. Have you changed your opinion?
Until today I say it would be better if there is more distance between politics and the Prosecutor-General's Office. But the Ukrainian government and the president made their choice. I can't change it, but I want to urge the Europeans to pay intensive attention to all the decisions and the debates in and around the fight against corruption. The fight against corruption is one of the main goals of the Revolution of Dignity and is something Ukrainians genuinely want to see happen. The people wanted the association agreement because this is one way to work on developing the rule of law in Ukraine.
Recently Ukrainian officials published their electronic declarations. As you know, Ukrainians were not content with the results because e-declarations in most cases showed a mismatch of income and wealth of those officials. What do you think of that?
I expected a similar outcome. I think during or shortly after the Orange Revolution in 2004 I learnt that the Ukrainian parliament has more millionaires as elected members of parliament than any other parliament. Now we know the exact numbers, and transparency is always good. Citizens can make a well-informed choice in the next elections. Members of parliament should work for the people. If they receive money from other sources, it must be transparent who these sources are, as in that case it is more complicated to work as a truly independent MP for the people.
I think another big reform step still ahead is the electoral law. It is an issue we have discussed repeatedly, and I know that Sobolyev and other new voices in the Rada are keen to work on it. Because getting elected is really difficult for people who do not belong to the powerful elites and want to work based on political programmes. A new funding process for political parties is needed. We need independence from money and power relations among politicians and in the parties.
Additionally, the role of media is crucial: how to guarantee fair access to media for political competitors, different parties, and old and new politicians is key to giving Ukrainians the possibility to make a well-informed choice. Another condition for change to the better is that the parties do not only have visible and strong leadership but a real political programme.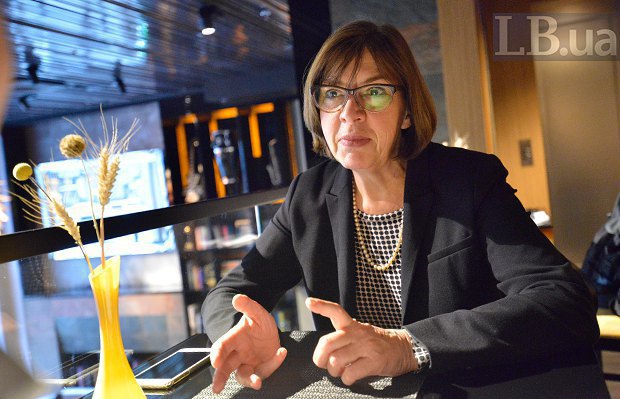 As for the war in Donbas, the Minsk agreements. Do you think we are moving towards the resolution of the situation or, perhaps, that it may last for decades?
I do not know. I think nobody knows. If we had ears in the Kremlin, we would be able to say more. The situation in the east of Ukraine with ongoing bombings, human rights violations, and a worsening social situation is awful. Even though I am not overly optimistic about what the Minsk meetings can achieve, I am glad that another meeting will take place, as I do not see a good alternative.
In the Minsk format, France and Germany must push the Russians to keep their promises. Because, well, what can Ukraine do? The Russians have to withdraw the weapons and stop supporting mercenaries on Ukrainian territory. Thus, de-weaponization of eastern Ukraine is the starting point for all other reform steps. I never thought that elections can take place in a proper way while mercenaries and Russian officers are controlling the territories, the polling stations and the polling process.
After my visit to the east in autumn, I asked Minsk negotiators to focus on the awful social situation in the east. Improving the social situation of the citizens living so close to the contact line where we have ongoing shelling is crucial.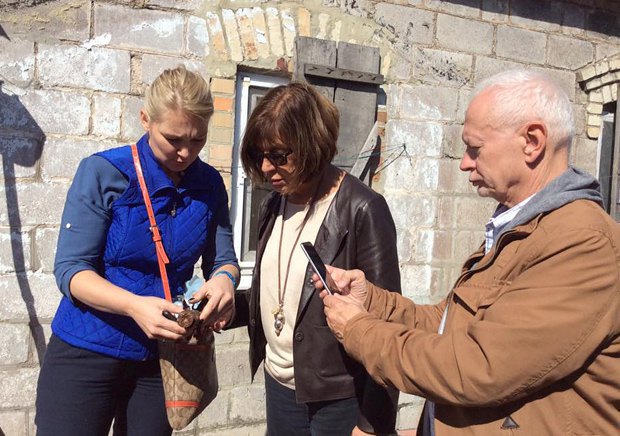 And, as Europeans, we should not accept that it is Russia who is delivering humanitarian aid in the east while we have little access. The EU, the West should be visible in those territories controlled by Russian mercenaries because Ukrainians have little chance to deliver adequate humanitarian aid.
Do you consider sanctions against Russia a good mechanism to stop its aggressive actions?
Sanctions are one of the instruments to use in severe conflicts. And there are many doubts about this instrument, still I was convinced that, since we reject the military solution, we do need the sanctions. We must strive to find a political, diplomatic solution. Nevertheless, we should strengthen our role by keeping the sanctions against Russia.
The main weakness of the sanctions are the doubts on the concept of sanctions of those leaders of the European states who decide on the sanctions in the European Council. This doesn't help. We have the sanctions and we need them. I advocate keeping the sanctions until the main pillars of the Minsk agreements are fulfilled. For me, the main targets are the withdrawal of Russian weapons and giving back control to Ukraine on its borders.
Some European countries are considering introducing new sanctions against Russia because of the situation in Aleppo. Do you think this will happen?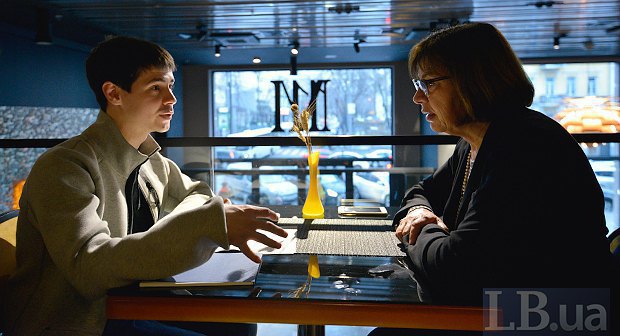 When I hear the terrible and daily worsening news about eastern Aleppo it seems to me that we are much too late. I don't really know what we can do in consequence if we have not decided on the sanctions until now. What can we save? Whom can we save? We are so late and I think it is a shame. The failure in this battle is not only European failure. And there are even more powers and interests involved than only Al-Assad and Putin.
We have to deal with the situation that Putin does not care about the United Nations. Al-Assad was and is leading a bloody war against his own people. Obviously, Putin supports this war since the beginning by weapons and now on the ground for his geostrategic ideas. So we in the European Parliament, after further escalation of bombardments of Aleppo and ongoing war crimes, introduced sanctions as a possible instrument in our resolution on Syria. But we are not the ones to decide. The European Council has discussed it, but did not reach an agreement. Some are advocating for a no-flight zone, but the Syrian sky is completely controlled by Russia meanwhile. Therefore any idea of the no-flight zone means risking an air battle between the United States and Russia, which, naturally, nobody wants to have.
What are the moods in the European Parliament concerning Donald Trump's election as US president?
This "trumpism", which we are facing, has so many problematic parts. The majority of Europeans has been warning that his tendency to isolationism and also the racism and xenophobia in his campaign are really worrying for the West as such. The Europeans are so upset, not only because of the problems within America, but because we know that, we also already have this disease within the European Union and on the European continent.
Right now, Europe is in a phase of figuring out how to deal with it in a better way. In France, the Netherlands, the UK, also in Austria - in some old member states we have strong growing support for politicians and parties who are against the European ideas of the liberal state based on the rule of law, protection of human rights, non-racist ideas and non-nationalist ideas. This camp is strong. In Austria, we had a 50/50 situation during the 1st round of the presidential elections. In the UK, we had a 50/50 situation. We do not know yet about France and the Netherlands, but it is tough.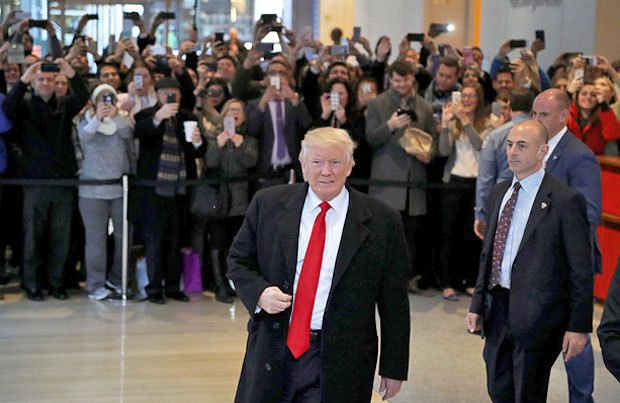 You said that these far-right tendencies are growing in some European countries. Does official Moscow have something to do with it? How strong is its influence in this situation?
It is very difficult to judge. But creating uncertainty among citizens in the EU, supporting right-wing and anti-European parties, sometimes also left-wing anti-European parties, is part of an information warfare against the EU. I am still waiting for a deeper analysis on how big the Russian influence was in the US electoral campaign. But nobody can deny that they have had an impact. And it was similar to the Brexit vote. There are state-financed Russian media working abroad like RT, formerly Russia Today, or Sputnik. They really have an influence in parts of the German society, where we have this nationalist movement Pegida, or also a strong support for AfD ("Alternative for Germany" - ed.). It is unbelievable for me that German citizens say "we cannot trust our German public TV, but we can trust Russia Today."We have media freedom and high respect for the idea of media pluralism. But for me, it is more than questionable whether the Russian propaganda channels are contributing to democratic pluralism and whether they comply with our media rules. Furthermore, the media sector has been very much commercialized during the last years and we are losing quality media in the European countries.
For me, the right way to counteract Russian lies and fake news is quality media and information, the work of independent journalists, and not propaganda.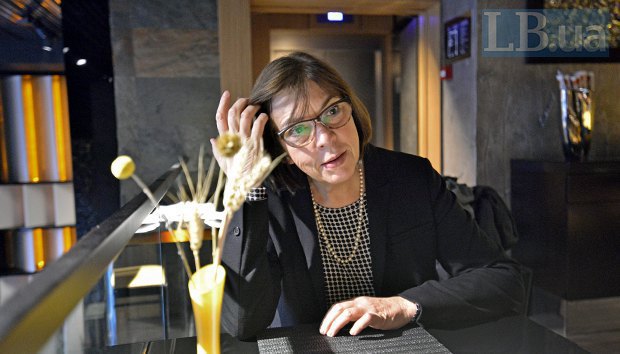 As you know, Kyiv has implemented all the reforms necessary for the visa liberalization regime for Ukraine. Now Ukrainian people are disappointed because the EU fails to react. What should we expect next?
In Kyiv, they did what they had to do. I am with Ukrainians. I was really shocked when I understood that it would be postponed again. I think it is really the opposite of the signal that Ukrainians need from us. We do not have many possibilities to say 'welcome' to Ukrainians. Since the Dutch referendum, the association agreement is pending. So, what would be a better signal to Ukrainians than giving them the possibility to travel easily to Europe? It is even a bit symbolic because it will not change a lot but it will bring people closer together.
It actually hurts me that I am coming back to Ukraine three years after Euro-Maydan, after many visits to the east, after meeting soldiers and families who lost their sons or their fathers fighting for European values, and still the Council does not open borders for Ukrainians. Then there is this heavy reform process, which is very demanding for the normal citizens but not that demanding for the rich elites in Ukraine. The gap between the rich elites and the normal people in Ukraine is deepening. And in this difficult situation the EU is refusing the visa-free regime. For me, it is a shame. What can I do? Let us continue to fight for the ideas of the Revolution of Dignity.