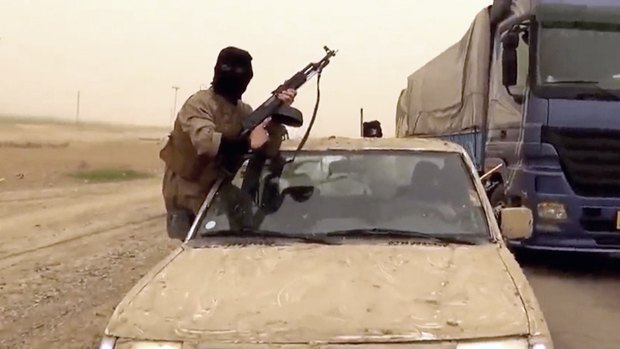 British Times reporter Anthony Lloyd found out that Russia had been supplying fuel to Taliban in Afghanistan for over 18 months. This investigation raised the curtain over Moscow's rapidly growing oil trade in Central Asia.
According to the British newspaper, Taliban, threatening the Afghan authorities, receives at least 2.5m dollars a month from fuel supplies from Russian companies through the "Uzbek server". A few hundred million dollars a year, which are received by Taliban from Russian oil companies operating in Uzbekistan and Kyrgyzstan, it looks like a very solid support.
How did Siberian oil get to sand dunes?
The largest gasoline sellers in Kyrgyzstan are Gazprom Neft and Rosneft. Before 2017, the leading Uzbek state network of filling stations was associated with Zeromax company owned by Gulnara Karimova, the daughter of the former president. Now this network is controlled by Russian Lukoil, the main supplier of crude oil to local refineries.
Until recently, it received crude oil under substitution schemes with Iran, and Zeromax used Iranian oil condensate which came from Gazprom Group. These schemes of supply substitution between Russia and Iran during the sanctions period exceeded 20m-22m tonnes of oil and condensate per year and more.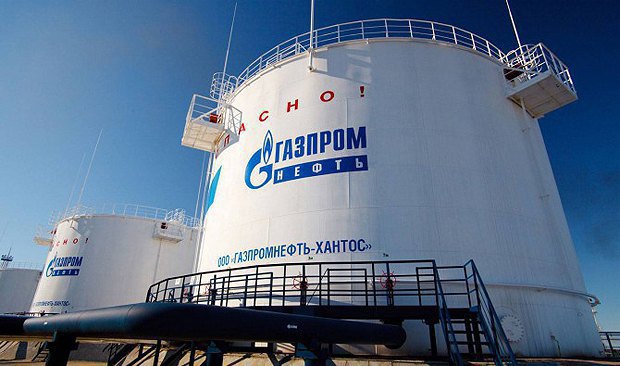 anons.uz
In general, schemes to circumvent sanctions against Iran were almost the strongest and longest source of Russian oil revenues in foreign currency: Iranians sold it to Russians in Asia, and Russians to Iranian agents in Europe. Where prices were higher, while in Asia they were clearly lower. It is also obvious who made money on whom. More precisely, not on whom, but with which tools: sanctions which hinder the development of Iran.
Everything has radically changed during these 18 months mentioned by The Times. Most of the credit and personal restrictions against Iran were lifted in the summer of 2016.
At the same time, international sanctions against Russia have been tightening since 2014. And, using Washington's official phraseology, these sanctions are expanding by sector. Moreover, unlike Iran, this is happening in several formally unconnected directions at once - Ukraine, Syria, North Korea and several others.
Chinese factor
Amid a twofold drop in world prices, Russian oil exporters are feeling increasingly uncomfortable. They are often forced to cede export rights to intermediaries, such as Glencore and Trafigura.
That is, with the exception of a direct oil embargo and blocking of payment systems, in most world markets Russian exporters are almost in the same position as Iranians once were.
Under such new conditions, the Central Asian oil market, which isvery isolated from global integration, continues to retain its attractiveness – Moscow starts to find it as charming as Tehran once did. Here, no-one will limit loans like they would in the USA, Canada, the EU and Japan. And there is certainly no talk of arresting accounts or slapping penalties.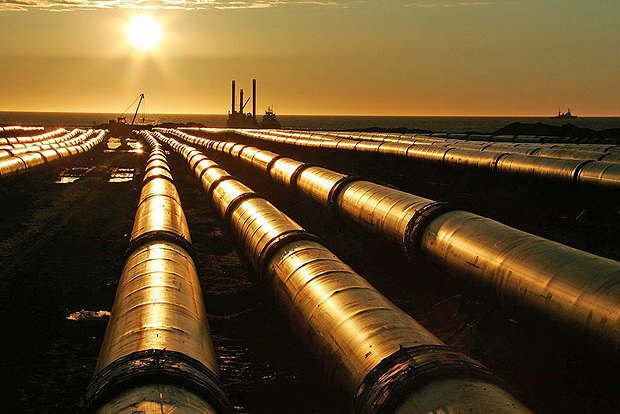 Photo by: capress.org
In fact, in these parallels between Moscow and Tehran there is a very subtle nuance that is associated with oil and gas corporations in China. The thing is that when Iran was under sanctions, Beijing was expanding its oil interests in Central Asia slowly.
Chinese companies acted as if they were sizing US positions in oil extraction in Kazakhstan. And they saw no threat from the domination of Iranian crude oil in the imports of the countries of the region. The prices of crude oil were high and there was a place for everyone in the market.
Now that Russia is weakened by the pressure of sanctions, and the centre of profitability of the oil sector has shifted from production to logistics and refineries, Chinese expansion in Central Asia is developing at a rapid pace.
For example, Chinese investors have taken control of at least 40 per cent of Kazakhstan's reserves by 2014. In 2016, one of the Chinese companies bought half of the shares of the international division of the main Kazakh state-owned oil company KazMunaiGas International. This division owns oil terminals of Batumi and Constanta. Their purchase meant that the Chinese investor is now interested in the transit route from Kazakhstan, which goes to the European Union bypassing the territory of the Russian Federation and Ukraine's Kerch Strait occupied by Russia.

: Kapital.kz
In the summer of 2017, the same company bought an option for all several thousand Russian gas filling stations of Rosneft. And in the early autumn, the same Chinese CEFC bought a minority stake in Rosneft from Qatar, which was under the pressure of the boycott by Saudi Arabia. According to rumours, this Chinese investor's focus is on Slovakia, another important point of transit of Asian oil to the EU countries.
How Moscow is going to put pressure on Beijing, Tehran
Disregarding China's expansion into Kazakhstan and the growth of Russian-Kazakhstan oil competition, Russia nevertheless aims to take the place of Iran in the spacious Middle East market.
This reasoning is evidenced by the fact that a multilateral agreement on the annual supply of 1m-5m tonnes of oil to Uzbekistan was concluded at the beginning of the year. Under the agreement, the Omsk-Pavlodar-Shymkent oil pipeline is to be demothballed. It was stopped in the previous century as part of the Iran-Soviet trade and other agreements.
Supplying remote Russian oil to this region is not profitable. It has plenty of its own oil at hand. In the west of Kazakhstan, it is extracted by US and EU corporations, and in the east and north by Chinese companies.
But this is clearly not the Russian method or style of the Kremlin's oil policy to voluntarily, without compulsion, allow the competitors in the market along the mentioned pipeline. Therefore, two scenarios are possible in the near future.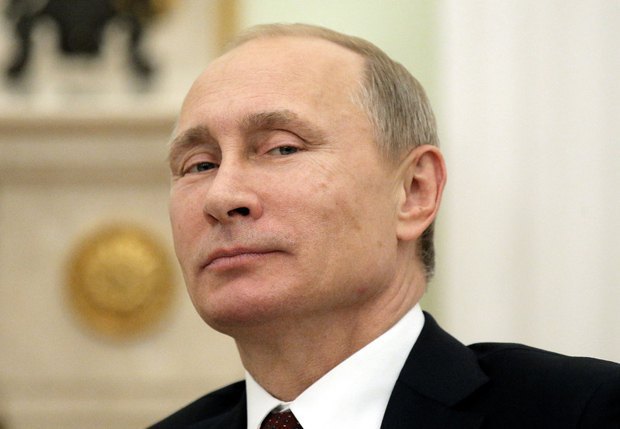 Photo: EPA / UPG
According to the first one, Beijing steps up pressure on Moscow to make it relax its transit oil policy, which is necessary for the further development of Chinese investments in Kazakhstan.
In this case, the fear of Chinese pressure will push the Kremlin to take protective "active anticrisis measures". Together with fomenting threats of palace coups, civil conflicts, cross-border disputes and interstate conflicts over water supply and other attributes that will allow Moscow to impose Russian partnership in solving artificially created problems of Central Asia on Beijing. These political measures, at least to some extent, will be able to weaken Chinese oil pressure. Which, like it is happening now, Russians will be in pain to present as a partnership. As some very ephemeral "union of the two giants" against the corrupt West and the like.
The second option will include efforts to bring Iran back into the barter era, that is, to the period of sanctions. Such a return will allow for the formation of a stable front of the two states under santions. To achieve this, Russia will have to involve Iran in the renewed "Arc of Tension" in Asia as much as possible. This arc of military conflicts can now be seen very clearly. It stretches from Syria in the west, Yemen in the south, and Afghanistan in the east.
If everything started with Ukraine, it should end with it too
The overwhelming majority of international sanctions, which are now rapidly affecting Russian oil policy in Central Asia, were imposed over Russian aggression against Ukraine.
Accordingly, any form of involving Ukraine in the Asian "Arc of Instability" is guaranteed to create an illusion in Moscow that a return to the starting point of the sanction crisis is possible.
Russia's temptation to start everything from a clean slate is steadily growing year by year as it continues to plunder the occupied territories of Ukraine. And with every attempt to freeze the armed conflict in several Ukrainian border areas for a long time, the value of Kyiv in Moscow's oil maneuvers abroad increases.
For today, Russia's desire to return Iran to the era of sanctions is so strong that Ukraine gets factored in, in a mirror-like manner, by Moscow in every key event that takes place around the perimeter of the entire Asian "Arc of Tension" with the participation of Moscow, not Kyiv.
For example, if Secretary of State Rex Tillerson and then Donald Trump have recently made statements that the Russian Federation and Iran are providing military or logistic support for Afghan Taliban, we should expect reports about alleged "traces of Ukraine" in this, which were uncovered in Russia.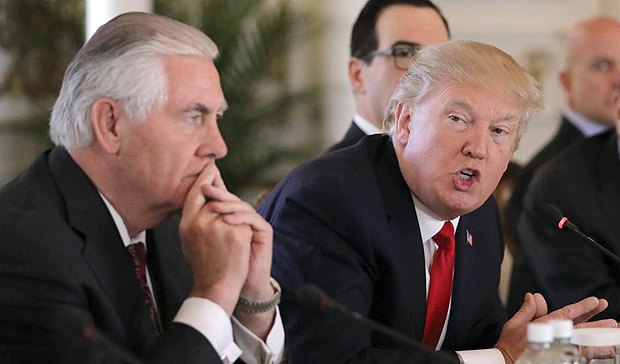 Rex Tillerson and Donald Trump
Or if, once again, the Russian Foreign Ministry has refrained from condemning the separatism of Iraqi Kurdistan, it means that it is necessary to expect accusations of Ukrainian arms supplies to Kurdish extremists.
A similar mirror approach was observed, for example, when the Kremlin firmly set out on the path of Iran's return to the era of sanctions and began to push this country to provide active support for the Houthis in Yemen. Russian media then suspected Ukraine of supplying weapons to these groups, which, like all the other attempts, were not confirmed.
So far, this information noise coming from Moscow has not yielded any visible political dividends. But it allows the Kremlin to achieve quite specific goals. For example, to appoint the world's new "main terrorist" (which global leaders, including the USA, already mention in their speeches), having thus diluted the direct accusations against Moscow in the press.
It also allows Moscow to mask the outlines of long-term Russian plans. It looks as if they are going to use yet another crisis around Iran (in which Moscow will play an important role) to receive an exclusively Russian pleasure: either oil or gas. Better be both, the more the better.