A torch procession in commemoration of Stepan Bandera, one of the ideologists of the Ukrainian nationalist movement in 1930s-40s and leader of the Organisation of Ukrainian Nationalists (OUN), was held in Kyiv to mark his birthday on 1 January.
Ukrainian nationalists have held annual tributes to Bandera since 2014.
According to an LB.ua correspondent, around 1,000 participants, mostly representatives of the Right Sector, Freedom and the National Corps, met in the Taras Shevchenko Park.
The National Police said "several hundred people" took part in the procession in Kyiv. Similar tributes are expected to be held in 19 regions of Ukraine in addition to Kyiv.
There were around 100 police officers who accompanied the march to prevent any act of provocation or violation of public order.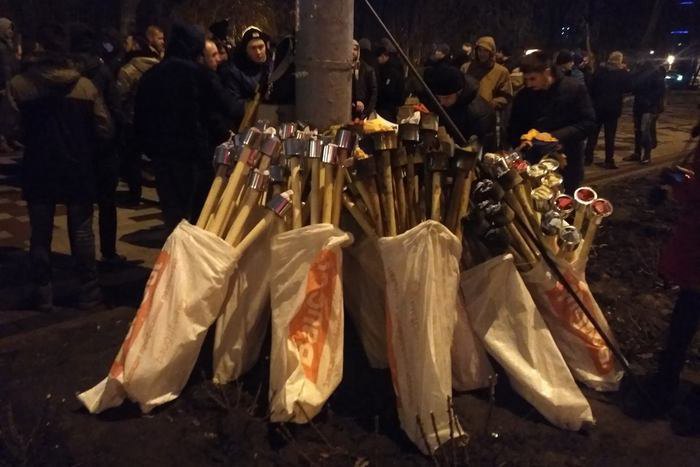 The participants in the march will walk from the park towards Independence Square.
In 2010, President Viktor Yushchenko pronounced Bandera a Hero of Ukraine post mortem. After Viktor Yanukovych came to power, the decision was overturned in court on the pretext that Bandera was not a citizen of Ukraine.
In 2016, Moskovskyy Avenue in Kyiv was renamed Stepan Bandera Avenue.