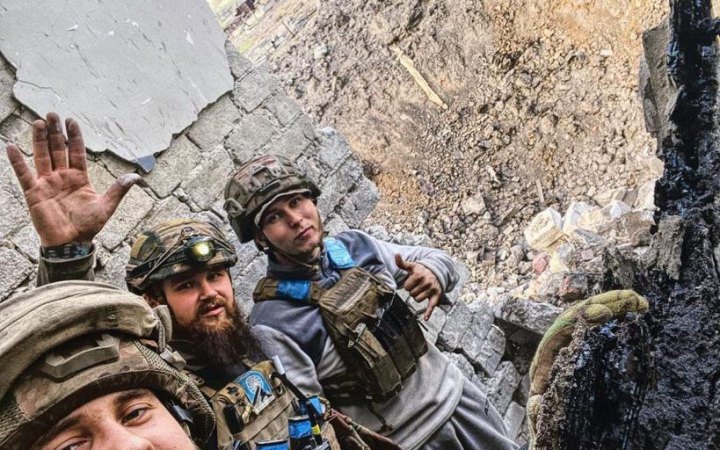 Azovstal
The night was relatively calm in Volyn, Zakarpattia, Rivne, Ivano-Frankivsk, Chernivtsi, Odesa, Vinnytsia, Ternopil, Khmelnytsky, Zhytomyr, Kirovohrad, Cherkasy, Mykolayiv, Chernihiv, Kyiv and Poltava regions.
A rocket attack was carried out on one of the military infrastructure facilities in the Lviv region in the morning.Information on the consequences, the nature of the destruction and the victims is being clarified, according to the report from the heads of RMA as of 8 am.
The night included air alarms in Dnipropetrovsk region. The enemy fired twice from Hurricanes at the Shirokiv community. No injured. Other consequences of the enemy shelling are being investigated.
Zaporizhzhia region: in the regional city the night was quiet. Combats continued along the front line. The situation is stable.
No shelling was recorded in Kharkiv. During the day, the Chuhuiv Pervomaisky district was shelled in the region, there are injured people. At night, at about 8 pm, in the Kharkiv district, the occupiers fired on a warehouse, and rescuers put out a large-scale fire. No one was injured. The combats continue in the Izium direction.
In Sumy region the night was restless. At about 10 pm, a rocket attack on the outskirts of the village of Shpylivka. Enemies wreaked havoc on households. At night, a airborne rocket attack caused significant damage to the infrastructure of the Shostka district. In both cases there were no casualties. Details are being clarified.
Luhansk region: 11 artillery attacks on Severodonetsk, there are hits in the Azot enterprise, technical school, apartment buildings, there are wounded. Popasnyanska and Horska communities are leveled to the ground. In Komyshuvash hit in the building of the village council and the house of culture. Three residents of Vrubivka were injured. A woman was injured in Novodruzhesk.
Tension continues in the Donetsk region. In the Ocheretyn community in the village of Novokalynove yesterday afternoon, the enemy used phosphorous charges, several houses burned down. The Toretsk community is under fire: the gas pipeline was cut off, several villages were left without gas. In the evening, the shelling damaged the Toretska substation, without electricity - several villages. There are dead and wounded. Mariupol: Azovstal is holding on beyond human capabilities.
The situation in the Kherson region is consistently critical. The enemy is destroying infrastructure, contirues looting and kidnappings.
Relatives of our defenders, who are defending the Azovstal plant in Mariupol, appealed to Chinese leader Xi Jinping to help with the extraction procedure. They are asking for help in transporting our troops, who are under siege by the enemy and are constantly being fired at with all kinds of weapons, to the territory of a third country. Turkey agreed to be the country.
The families of the fighters hope that the Chinese leader, as a person who has influence over Russia, will help defend world values.