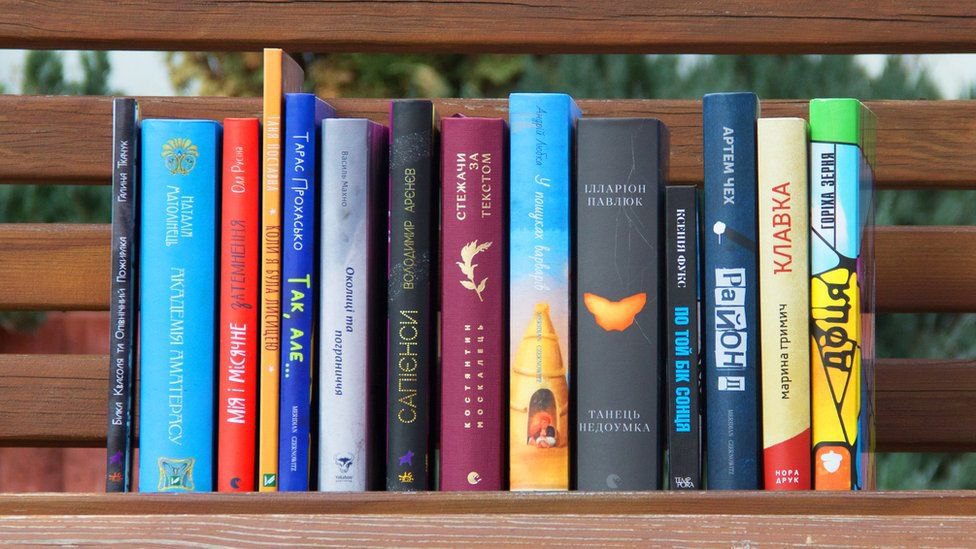 Tip #1
Clearly define the genre and topic of the book. It is important to analyze and define the target audience of your future work. In particular, Iryna advises thinking about the way of distributing the future book, that is, what to do with the book after it is published, whether you want to give it to your friends and relatives or sell it in bookstores.
Tip #2
If you're a novice author, it is a good idea in advance to find a book editor, who would not only check the text for errors but also advises on how to improve your text. The publishing house also has an editor yet proofreading the text by a professional can increase the chances that your writing will be published. You can also find a literary consultant (mentor), who points out weak aspects in your text and gives advice on how to improve them; helps build the text structure; advises on publishers who might be interested in your text; answers all questions about the text quality.
Tip #3
Always let beta readers, that is, your potential readers, read your writing. It is better to choose several people and even better to choose them from the target audience because it helps to objectively assess the reaction of future readers. They can even be your friends if they agree to provide constructive criticism. It is also advisable to ask a sensitivity reader to read the text, the one who will review the book for offensive content, distortion, stereotypes, or bias. If your book describes people with different experiences from yours (of a different race, religion, nationality, orientation, or gender), then such readers will help assess whether the content of your writing is not offensive.
Tip #4
It's time to send your writing to a publisher! You can use the official website of the publishing house and its social networks (Facebook, Instagram) to understand whether the topics it uses suit you, whether it works with novice authors, and whether it is currently accepting writings.
"If you write horror literature, you should go to Chimeras Publisher, if your book is a non-fiction about the Ukrainian experience, address to Vikhola, and if you are a novice in fiction, then it is better to contact Tempora," says Iryna Nikolaychuk.
Tip #5
The next step is to write an email to the publisher. In the letter, write about yourself in a few sentences, briefly describe the writing (title, genre, target audience, size), and add a synopsis to the letter, that is, a short (one page) and comprehensive summary of the writing.
Tip #6
Send letters to several publishing houses at once to increase the chances of receiving feedback. If you do not get any reply from the publishing house of your dream, keep searching further. You can also send a follow-up letter to remind yourself and ask for feedback (even in case of rejection) a week or two after sending the first letter. But you should not contact employees of the publishing house in this regard.
Tip #7
Congratulations, the publisher likes your writing! After that, you sign the author's contract. If you do not have the expertise, find a legal expert who could review the contract. In the contract, you should pay attention to the terms and conditions of transferring copyright to the publishing house for the writing, print circulation, number of copies you get, the amount of the author's fee, interest, and terms of payment of royalties from sold books. If certain parts of the contract raise questions, discuss it with representatives of the publishing house until you reach an agreement.
Tip #8
Do your best and keep your chin up, as at every stage of publishing your book, the writing will be edited, criticized, commented on, and you will get various pieces of advice about it.
"The people to whom you hand in your writing are experts. Appreciate their efforts and trust them!" recommends Iryna
After signing the contract, there is a stage of working with a literary editor, layout with illustrations and cover, proofreading the finished text, and book printing.
Tip #9
Usually, the publishing house takes over the distribution (selling) of printed books. But it will be an advantage if you, as an author, talk about your book on social networks and encourage people to buy it. Get ready for presentations (online or offline) and book festivals! Read reviews and think about ideas for the next book.
"Everything has already been said, but not by everyone," Iryna recalls a university lecturer. That is why you should not be afraid to experiment and share your own worldview. Perhaps you will be the one who will reveal a certain thought from a completely different, new side.
Sometimes, there are more than nine steps on the way from a dream to reality, the main thing is to persevere toward your goal, work for its realization, and not give up. By buying and publishing books in Ukraine, you support the publishing industry and everyone involved in it!
Note:
Until February 24, STEM is FEM, a project initiated by the IT entrepreneur and Roosh founder Sergey Tokarev, was an educational project to popularize STEM specialties among teenage girls. With the beginning of the full-scale military invasion of the Russian Federation in Ukraine, the project's activities were expanded.
The " Science of integrity" project is implemented with the support of the "Unity for Action" program. Organizers hold offline integration meetings once every two weeks in six cities of Ukraine: Uzhgorod, Chernivtsi, Rivne, Poltava, Khmelnytskyi, and Vinnytsia, with prior registration:
https://forms.gle/iawm3KicVQpoFzySA
You can follow the meeting announcements on the STEM is FEM social media accounts: Facebook and Instagram.