Last night, from 21:00 to 2:30, the Russians attacked the territory of Ukraine with two groups of Shahed-136/131 attack drones. Air defence forces destroyed 17 of the 22 enemy drones.
This was reported on Telegram by the Air Force of the Armed Forces of Ukraine.
According to the report, the attack was carried out from three directions: Cape Chauda in Crimea, Yeysk and Kursk in the Russian Federation. In total, 22 Shaheds were launched in the direction of Mykolayiv, Zaporizhzhya, Dnipro, and Sumy regions.
As a result of combat operations, Ukraine's air defence forces destroyed 17 of the 22 enemy attack drones.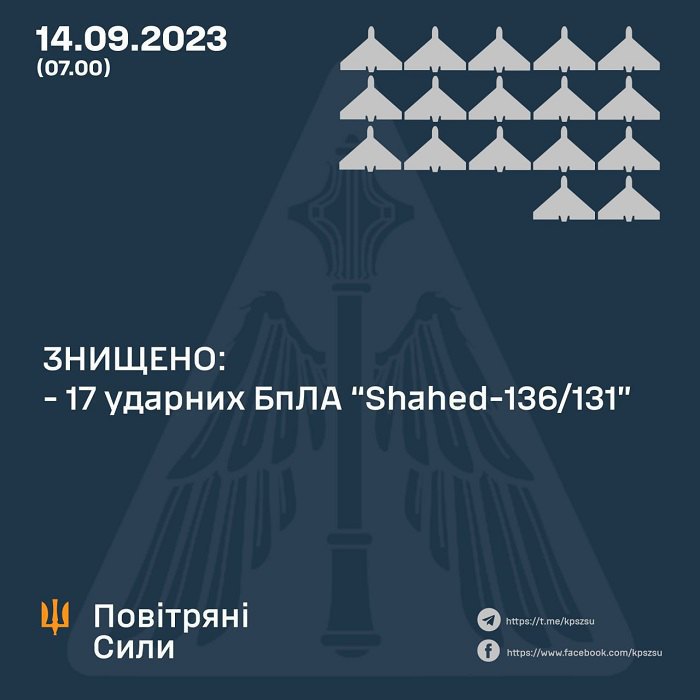 From 13 September last year to 13 September 2023, the Russian army launched more than 2,000 Shaheds over the territory of Ukraine. According to various estimates, the total cost of the drones released ranged from $40mn to $100mn.