Russia buys sanctioned parts for aircraft through China, Turkey, the UAE, and even through "unfriendly" Europe.
This is stated in an investigation by Important Stories.
The publication analysed customs data and found that from March 2022 to March 2023, the country imported at least 18bn rubles (more than $188mn) worth of original spare parts for Boeing and Airbus.
The leaders are the United Arab Emirates (UAE, more than 9bn rubles or $94mn), China (5bn or $52mn) and Turkey (2bn or almost $21mn).
The champion is Dubai-based Ats Heavy Equipment & Machinery. In less than a year, it has made more than 700 deliveries to Russia worth 3.9bn rubles (almost $41mn). Most of the spare parts for Boeing and Airbus went to the Aeroflot group, which, in addition to Aeroflot itself, includes Rossiya and Pobeda.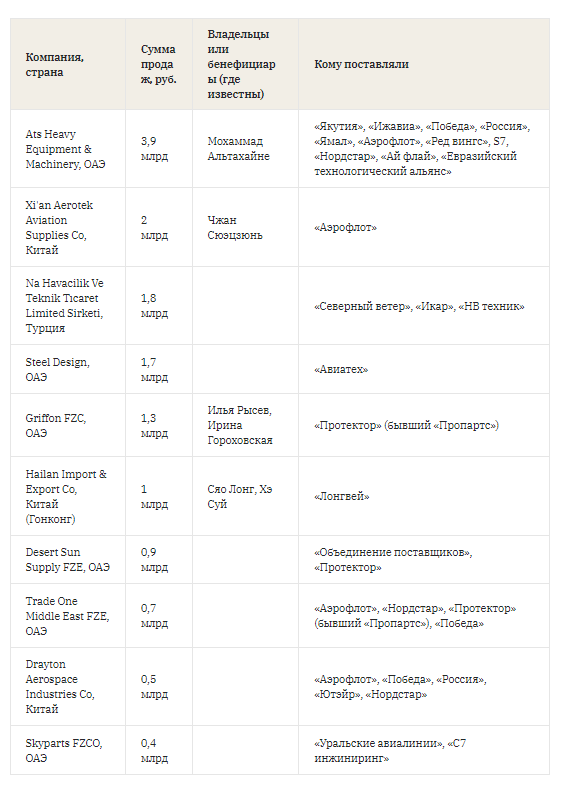 Top 10 foreign sellers
Other suppliers include the Moldovan Max Jet Service, which has shipped 0.5bn rubles ($5.2mn) worth of aircraft parts to Russia since the beginning of the war, including for Boeing and Airbus.
Moreover, there are suppliers of sanctioned aircraft parts even in "unfriendly" Europe - intermediaries from post-Soviet countries are at the service of intermediaries who will place an order for themselves that will end up in Russia.
For example, according to customs data, the Russian airline I Fly purchased aircraft parts from the Lithuanian Right Direction Aero, including parts from European and American manufacturers, including Boeing, for more than 145mn rubles ($1.5mn). The parts range from temperature sensors to toilet bowls, screws and bolts.
In addition, Apram Aerospace, a Czech company, supplied aircraft parts to I Fly and other Russian companies both before and during the war.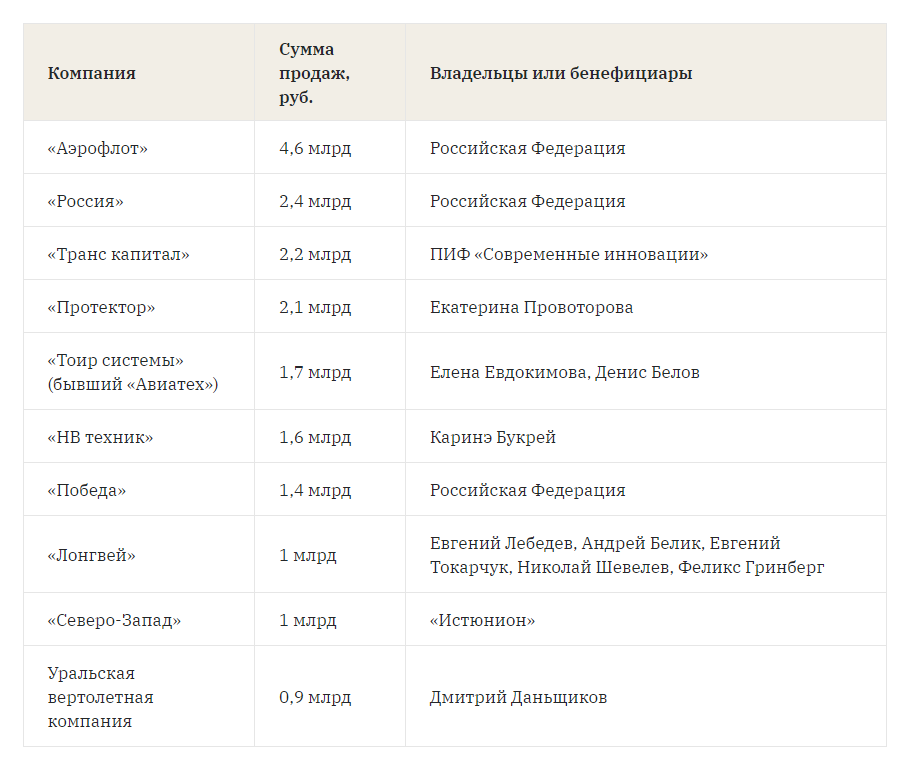 Top 10 Russian buyers
It is worth noting that an airplane with 170 passengers on board recently made an emergency landing in a field in Russia. The preliminary reason was a hydraulic system failure.
Russia is forced to repair its aircraft in Iran due to sanctions. It was also reported earlier that Russian Aeroflot will have to disassemble its planes for spare parts.
In April last year, the EU added 21 Russian airlines to its air safety blacklist because they do not meet international safety standards.
In August, the head of the Office of the President of Ukraine said that 69% of the components of Russian drones come from Western companies. The McFaul-Yermack International Sanctions Group has examined 174 foreign components removed from three models of UAVs used by the Russians in the war against Ukraine.