MP Nestor Shufrych (former OPFL) was suspected of treason. The SBU, together with the State Bureau of Investigation and the Prosecutor General's Office, collected a substantiated evidence base on the anti-Ukrainian activities of the MP.
According to the investigation, Shufrych worked closely with and carried out the tasks of former NSDC Secretary Volodymyr Sivkovych, an agent of the Russian FSB, whose task is to coordinate Russian agents in Ukraine. This was reported by the SBU press service.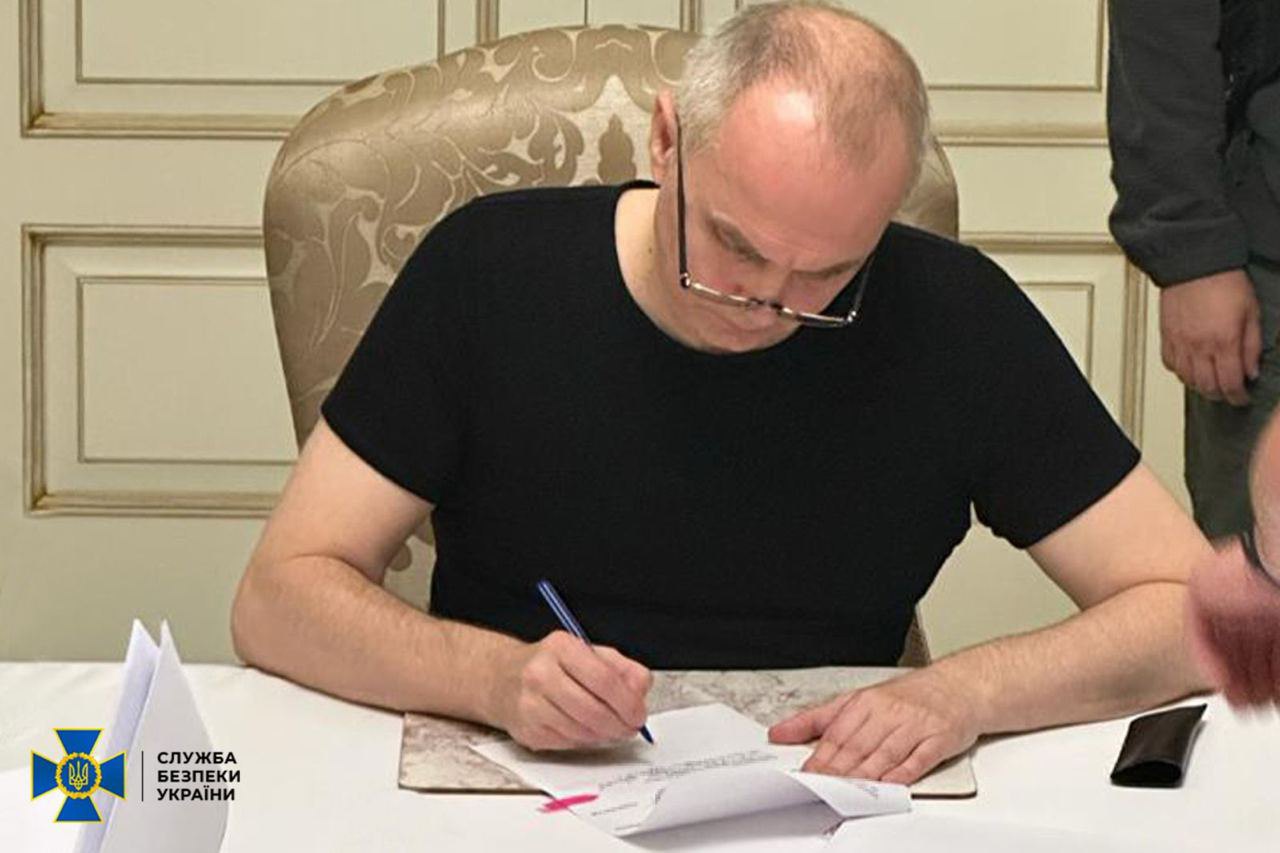 "One of Shufrych's main tasks was to subvert the information sphere. He systematically spread the Kremlin's narratives that the Ukrainian state is an allegedly artificial entity, that Ukraine and Russia have a common history, and that Ukrainians and Russians are allegedly "one nation." In this way, Shufrych tried to develop pro-Russian sentiments in Ukrainian society," the SBU said.
The SBU is conducting 45 searches at Shufrych's residence and his close associates' homes.
The sanction of Article 111 of the Criminal Code provides for up to 15 years in prison.
Sivkovych himself fled to Moscow in 2014 and created a "mole farm" for subversive activities against our country. It was he who supervised the former head of the SBU Office in the Autonomous Republic of Crimea, Oleh Kulinich, who is suspected of treason and was detained personally by the Head of the Security Service Vasyl Malyuk.
Nestor Shufrych has not yet been deprived of his parliamentary mandate and still heads the parliamentary committee on freedom of speech. He has been a member of the Verkhovna Rada since the third convocation. The exception was the fifth convocation, which lasted only a little over a year. He was a member of various political forces, mostly pro-Russian. He started out in the SDPU(o), then joined the Not So Party and the Party of Regions, which after the revolution renamed itself the Opposition Platform-For Life.
Since the morning of 15 September, the SBU has been conducting searches at Shufrych's place. They found not only prohibited symbols and Russian medals, but also a "document" signed by Shufrych and another suspect in high treason, Viktor Medvedchuk. This "document" refers to the "autonomy" of Luhansk and Donetsk regions, the formation of a separate government and parliament there.