During today's searches of MP Nestor Shufrych's place of residence, SBU officers found a "document" with a scheme of autonomy for Donetsk and Luhansk regions.
It provides for the renaming of these regions into so-called krai, broad autonomy, elections, and the formation of a separate government and parliament. This was reported by law enforcement sources to LB.ua.
The document, dated July 2014, bears the signatures of Viktor Medvedchuk, a suspect in high treason, and Shufrych himself.
"The cynicism of the situation is that it was in July 2014 that Shufrich publicly stated that both his sons would go to fight in the ATO if they were called up. At the same time, he was preparing documents that undermined the sovereignty and territorial integrity of Ukraine," the interlocutors emphasised.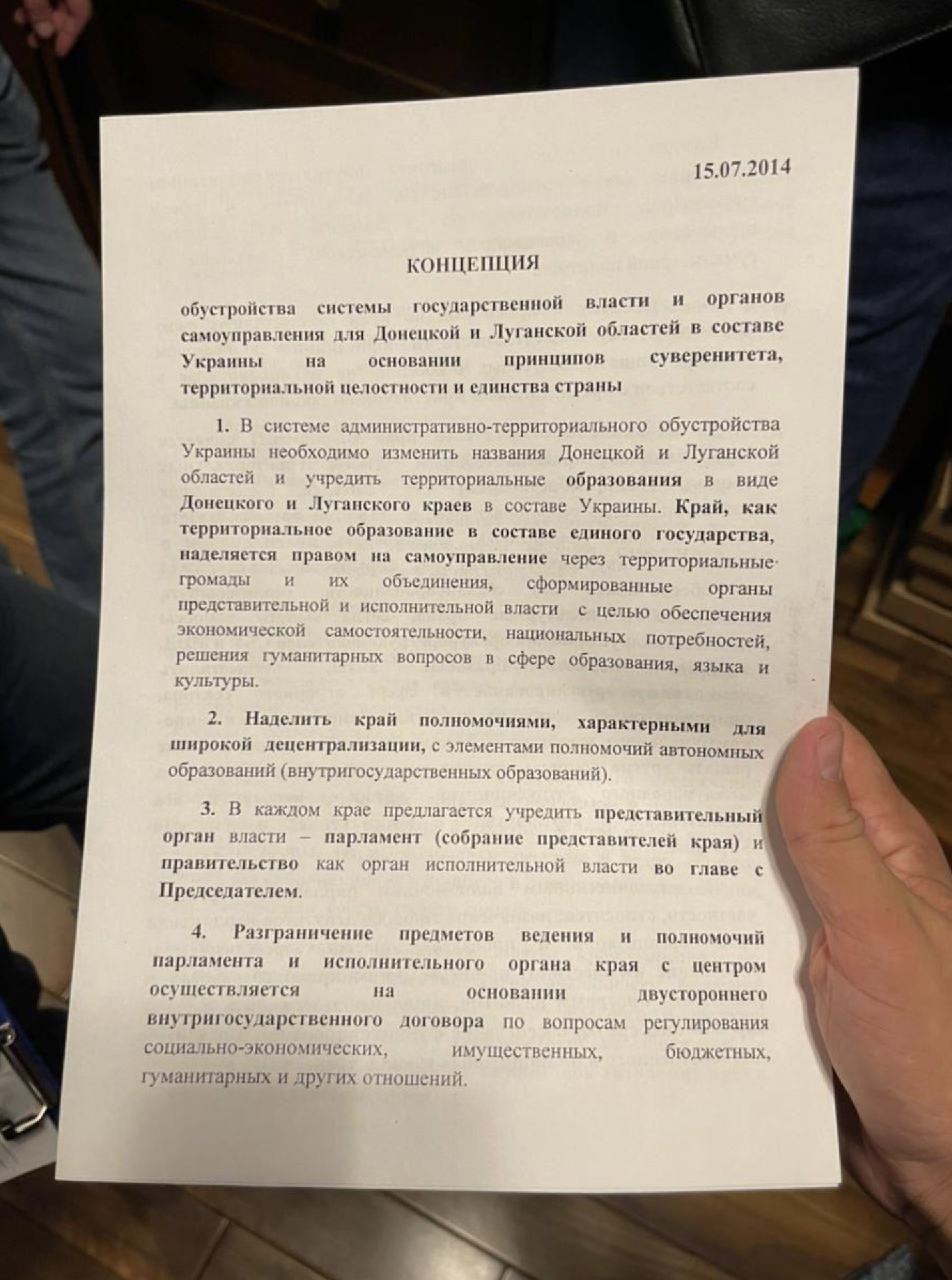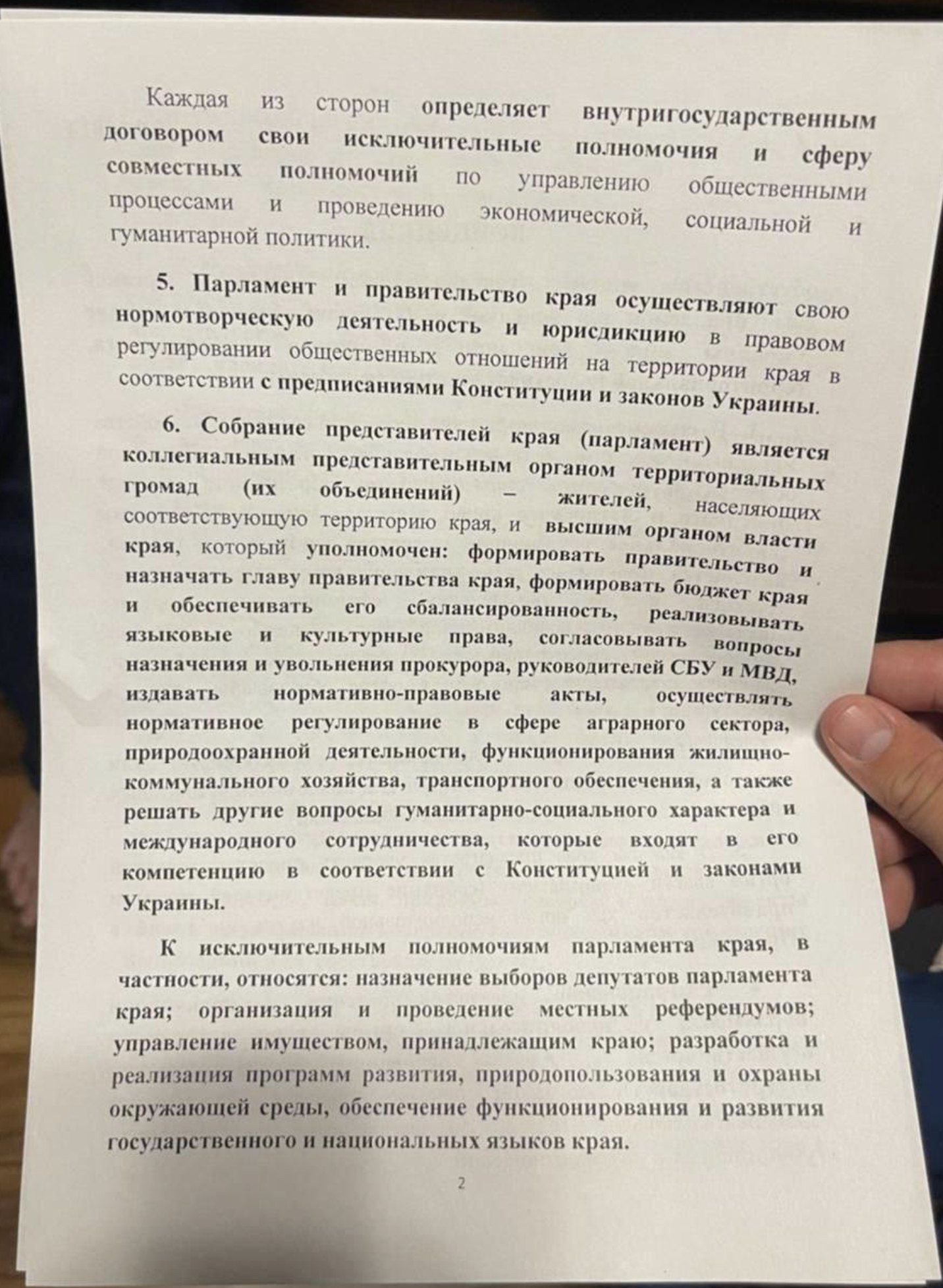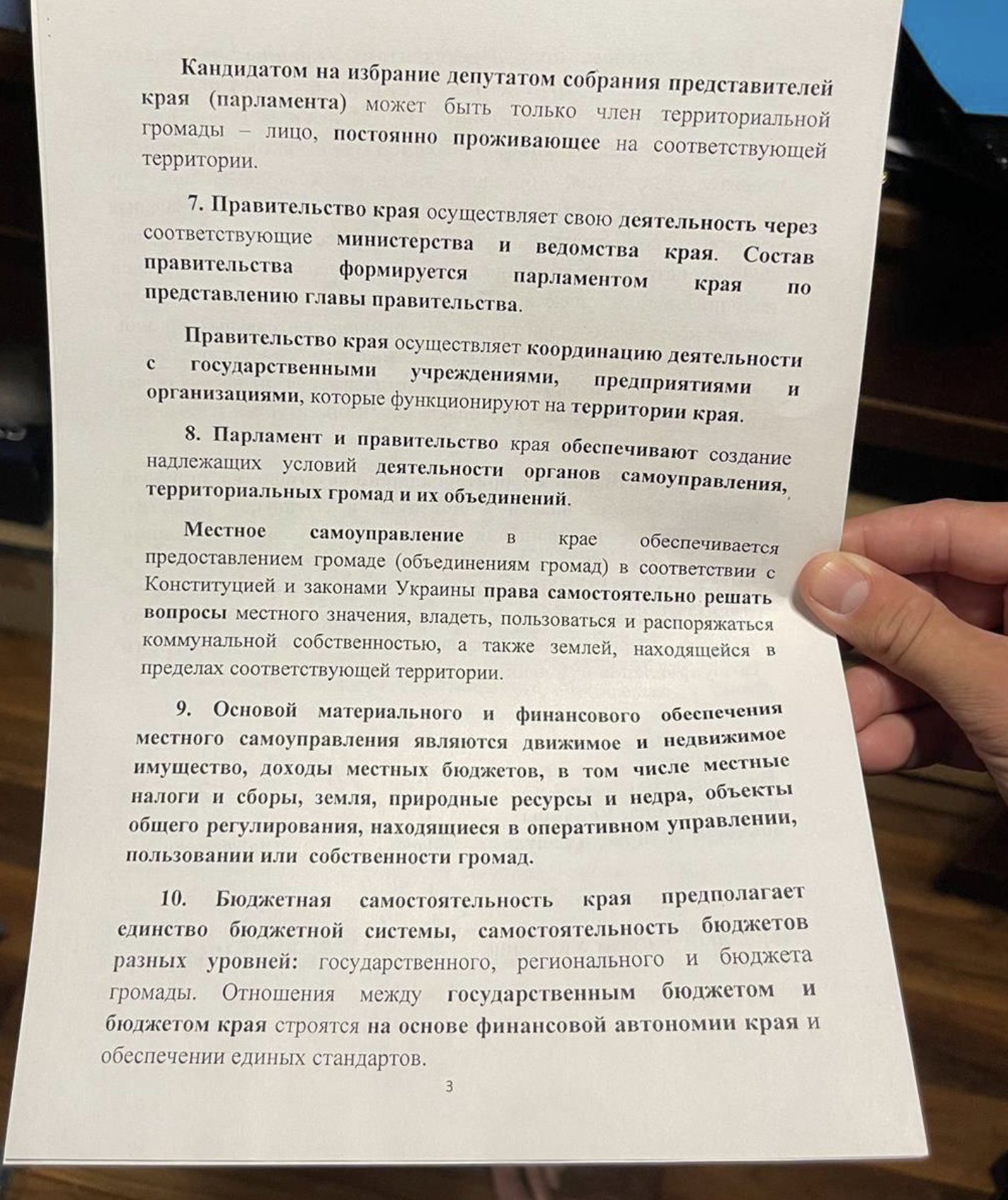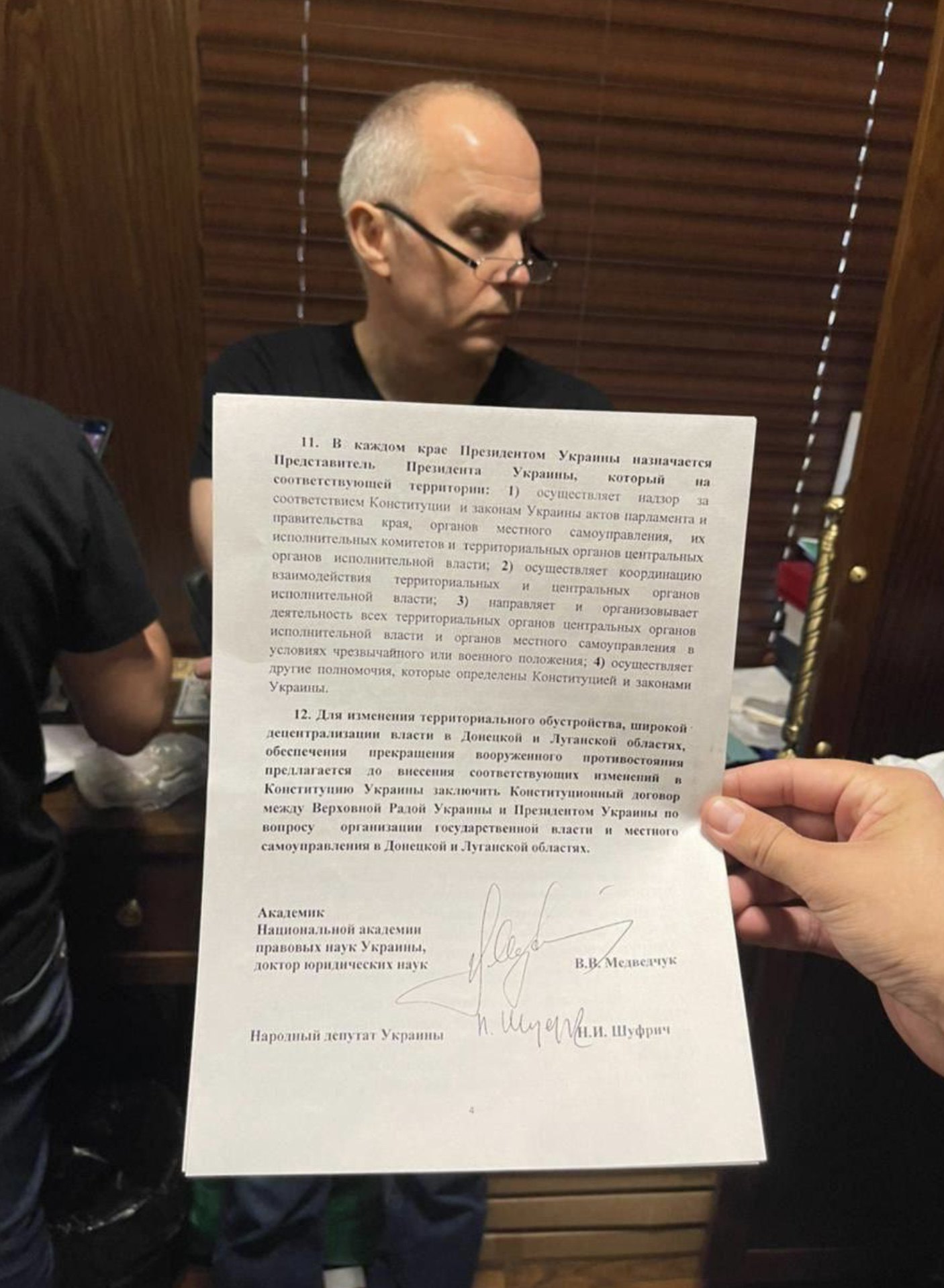 This morning MP Nestor Shufrych has been under investigation
. During the searches, the police found
prohibited symbols
and Russian medals.
There are no official reports of investigative actions against the MP, but the interlocutors noted that Shufrych may be suspected of treason for working for Russian agent Sivkovich.