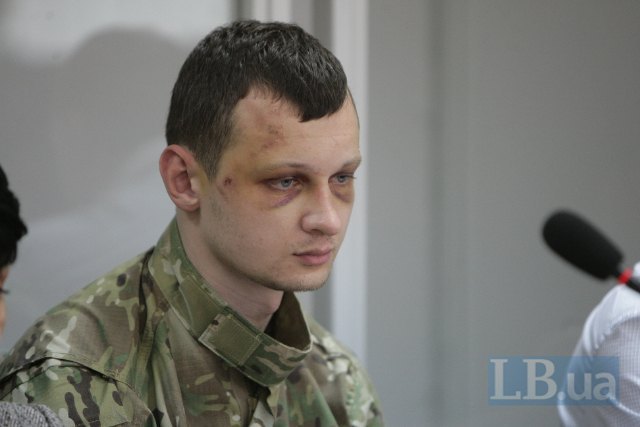 Stanyslav Krasnov
The chief of the Azov-Crimea civil corps, Stanyslav Krasnov, has been rushed from Kiev's Shevchenkivskyy district court to hospital, an LB.ua correspondent on site has reported.
An ambulance team, which arrived at 1530 Kiev time, found Krasnov to have a hypertensive crisis. He may have broken ribs and his right ankle injured.
His defence's request to disqualify judge Valentyna Malynovska was upheld.
The hearing will continue without him.
As reported earlier, on 28 February, the Security Service of Ukraine (SBU) detained the leader of the Azov-Crimea civil corps, OUN battalion fighter and participant of the Crimea blockade, Stanyslav Krasnov. He is suspected of storing weapons and explosives. SBU representative Oleksandr Tkachuk said that Krasnov had been recruited by Russia and that he was detained when he was planting 42 kg of explosives into a cache.
On 1 March, the court failed to choose of a measure of restraint for Krasnov. The judge adjourned the session until 2 March to allow Krasnov to receive medical help. He was released in the early hours of 2 March because his three-day detention expired.
The SBU also published an audio recording of a conversation between Krasnov and some man whom the special service described as his Russian supervisor.
Azov fighters held a protest outside the SBU and court offices.