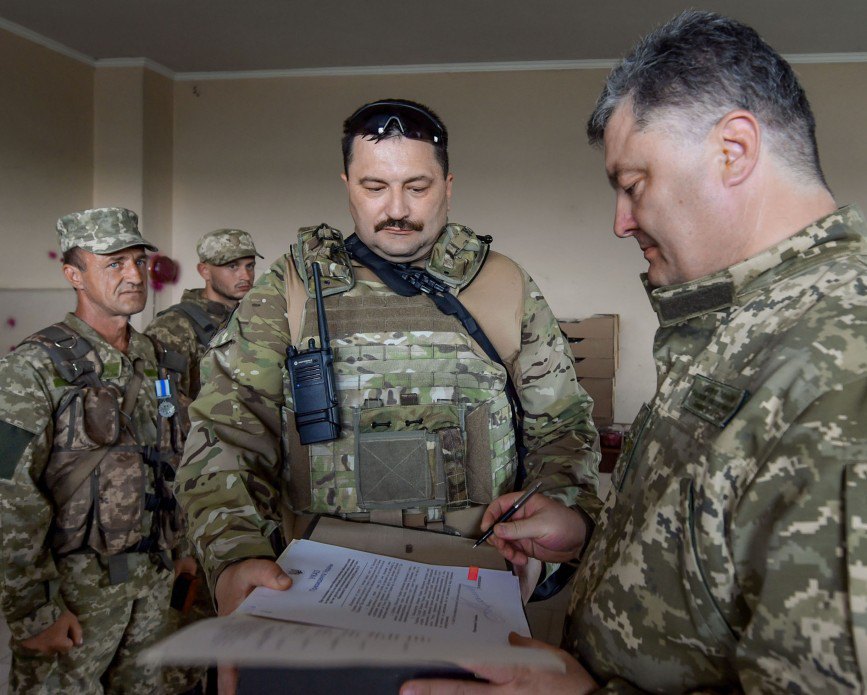 President Petro Poroshenko has signed a decree on the demobilization of servicemen of the fifth wave of mobilization during the visit to Donetsk Region, according to his official website.
The head of state visited the village of Vodyane and examined the line of strongholds in the village of Pisky and had a conversation with servicemen.
"I have inspected the line of strongholds on the frontline and thanked our warriors for service," the president said.
Petro Poroshenko offered servicemen willing to defend Ukraine in the future to sign a contract with the army.
Speaking earlier in the day at the graduation ceremony at Kharkiv Air Force University, Poroshenko said 17,000 servicemen would go home after this round of demobilization.