An army heavy equipment transport system has rammed a checkpoint in the antiterrorist operation area in Donbas, killing one police sergeant and wounding four more servicemen, the National Police directorate in Kyiv Region has said on its official website.
The incident happened at the Proletarskyy checkpoint at 11 a.m. Kyiv time on 23 June.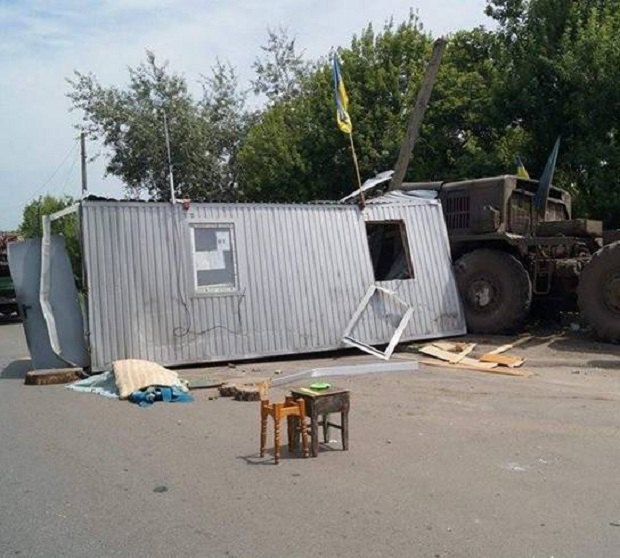 Investigation is under way.
Over the two years of the antiterrorist operation, the Ukrainian army has lost 1,294 servicemen out of action, including 405 due to illnesses, according to the military prosecutor's office.