Unidentified malefactors have desecrated the memorial to Polish and Ukrainian victims of the Soviet NKVD in Kyiv's Bykovnya suburbs, the head of the Institute of National Memory, Volodymyr Vyatrovych, has said on Facebook.
"The vandals who are likely to have done last night left marks which are similar to those seen in Huta Peniacka," he said.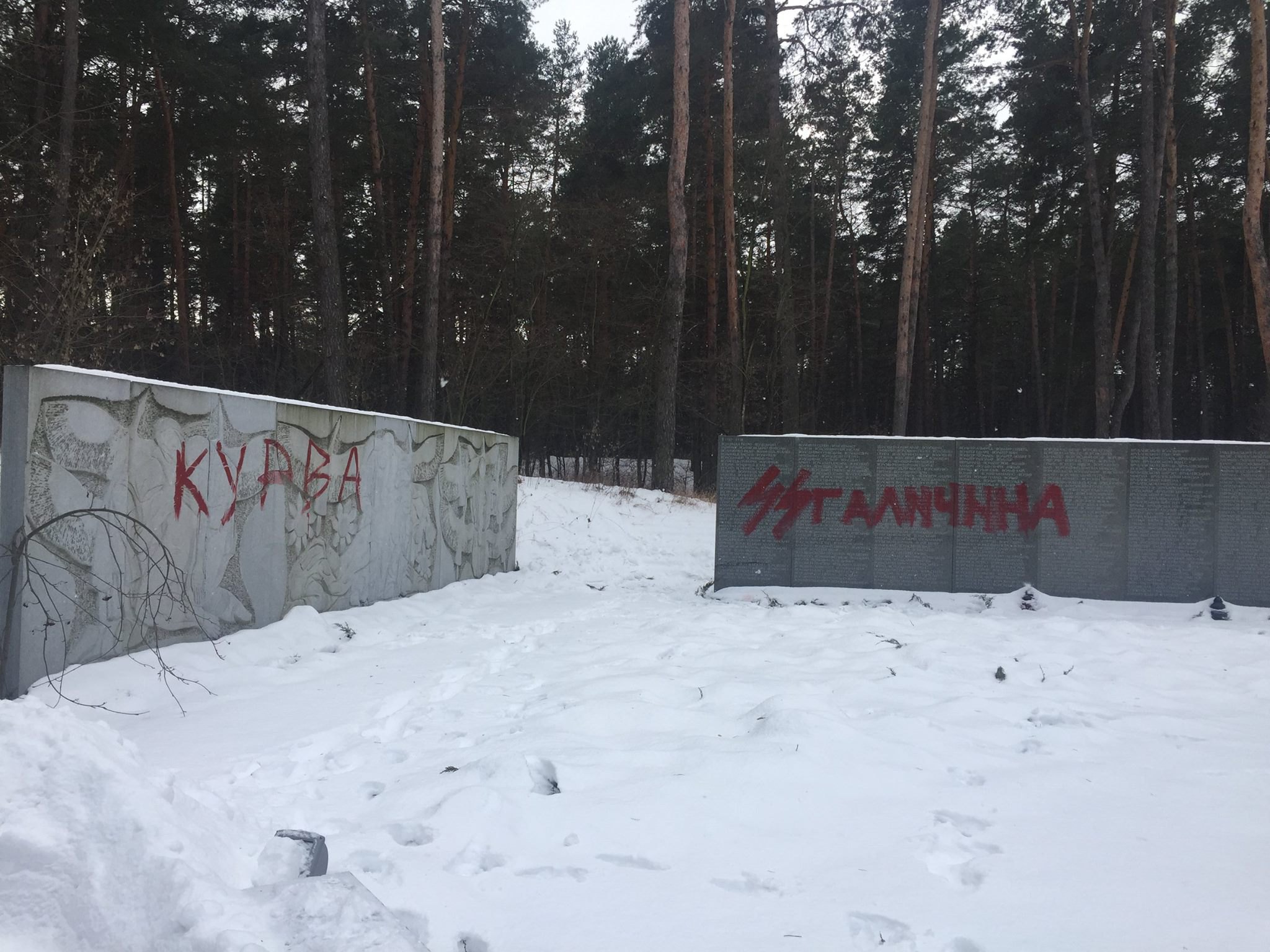 The Ukrainian Foreign Ministry condemned the act of vandalism as "shameful".
"We are confident that by acting jointly, Ukraine and Poland will resist any attempts to harm Ukrainian-Polish friendship based on the common history and European values," it said.
An investigation into the incident is underway.
The Bykovnya forest is the biggest burial site of victims of political repressions in Ukraine. Massive shootings were held at a special-purpose NKVD facility located here in 1930-40s. The memorial was opened here in 1994.
As reported earlier, on 10 January, someone attempted to blow up the monument to Poles killed in the village of Huta Peniacka, Lviv Region in 1944. Vyatrovych described the incident as a "provocation aimed at aggravating the Polish-Ukrainian relations to the advantage of a third party".