On 15 June 2017 Kyiv hosted the 7th National Expert Forum "Points of Growth", co-organised by Gorshenin Institute and Friedrich-Ebert-Stiftung Ukraine&Belarus. Traditionally, the event consisted of three thematic panels on the most topical issues on international and Ukrainian agenda.
Guests and experts at Discussion Panel 1, entitled "Sustainability of the political system", included Stepan Kubiv, Ukraine's First Vice Prime Minister - Minister of Economic Development and Trade, Iryna Herashchenko, First Vice Speaker of the Ukrainian parliament, Hugues Mingarelli, EU Ambassador to Ukraine, Oksana Prodan, member of the Ukrainian parliament, Mustafa Nayem, member of the Ukrainian parliament, Oksana Sotnyk, member of the Ukrainian parlaiment, and others.
They discussed decentralisation and amendments to the constitution, priority tasks for the authorities in 2017, and a probability of snap elections.
The panel was moderated by Sonya Koshkina, editor in chief at LB.ua.
Discussion Panel 2, entitled "Energy sector: points of growth", focused on Ukraine's role in securing the energy security of Europe, investments in the sector, the structure of tariffs, the operation standards of energy markets and other issues.
Speakers and experts at the panel included Jérôme Vacher, IMF Permanent Representative in Ukraine, Torsten Woellert, European Commission, Support Group for Ukraine, Team Leader Energy & Environment, Roman Opimakh, Executive Director at the Association of Gas Extraction Companies of Ukraine, and Roman Nytsovych, Head of Programmes at DiXi Group.
The panel was moderated by Oleksii Leschenko, Vice President of Gorshenin Institute.
Participants in Discussion Panel III, entitled "Ukraine in the changing world", discussed ways to modernise Ukraine, vectors of its development and unrevealed opportunities, and lessons which can be learnt from the others.
Speakers at the panel included Ivanna Klympush-Tsyntsadze, Vice Prime Minister of Ukraine for European and Euro-Atlantic Integration, Matthes Buhbe, Director of FES Ukraine&Belarus, Luc Jacobs, Ambassador of Belgium to Ukraine, Jean-Baptiste Jeangène Vilmer, Director of IRSEM, French Ministry of Defence, Georgiy Logvinskyi, member of the Ukrainian parliament, Deputy Head of Ukraine's Permanent Delegation to the PACE.
The panel was moderated by Gerhard Gnauck, journalist, Die Welt.
Lively communication between guests and participants in the forum spilled into the sidelines.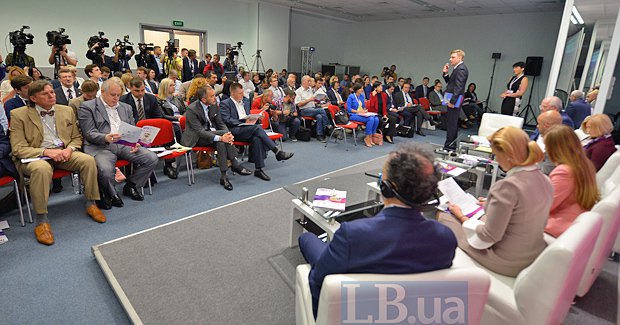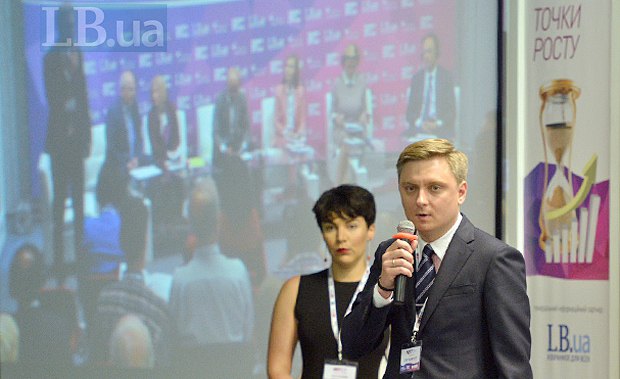 Yevhen Kurmashov, director of political programmes at Gorshenin Institute, and Sonya Koshkina, editor in chief of LB.ua, open the forum.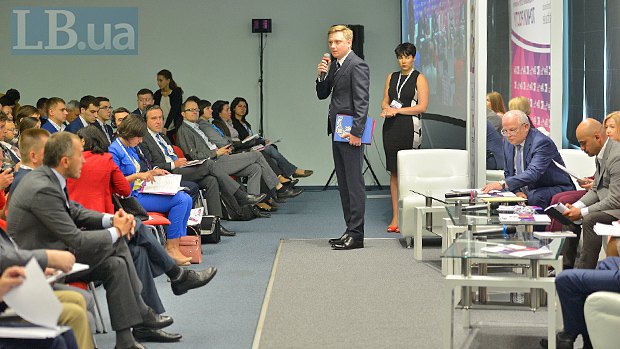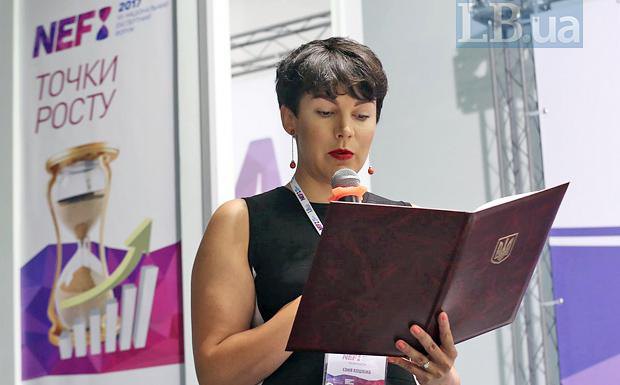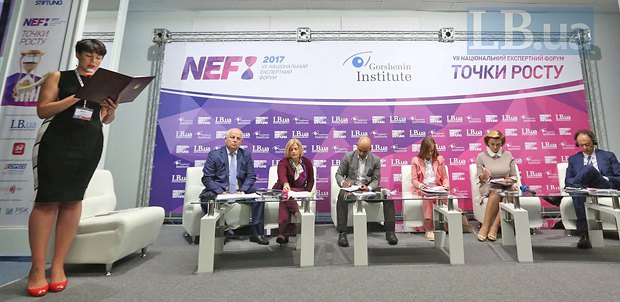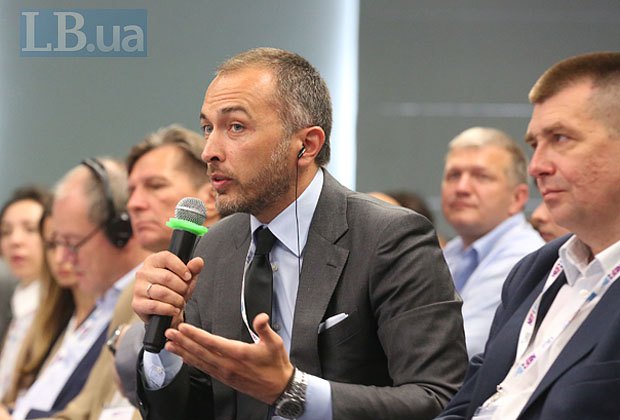 Andriy Pyshnyy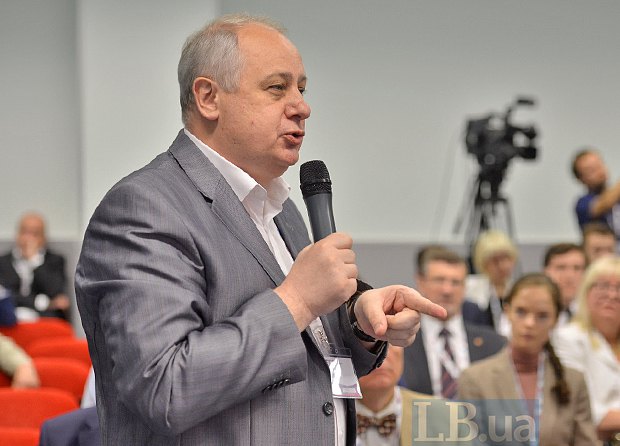 Oleg Zarubinskyy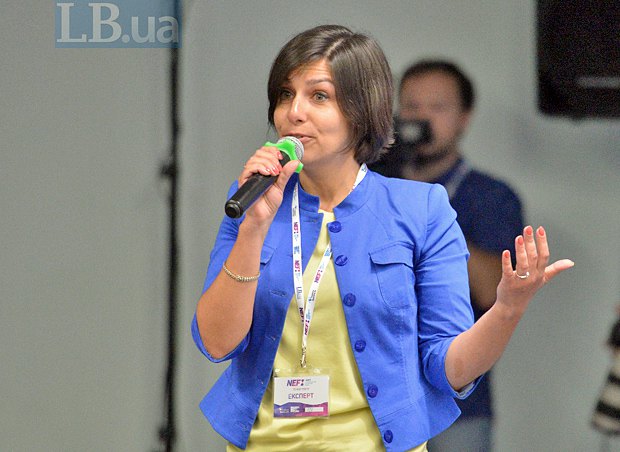 Viktoriya Ptashnyk
Ihor Kohut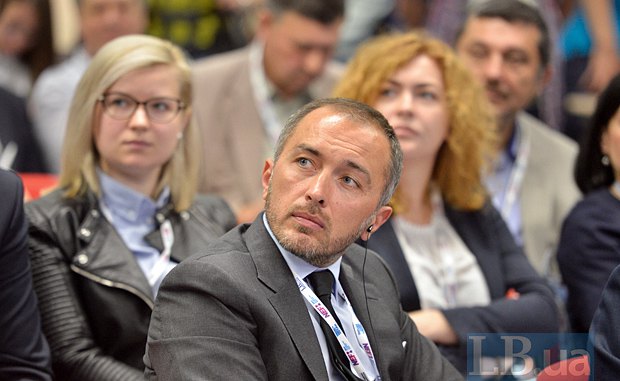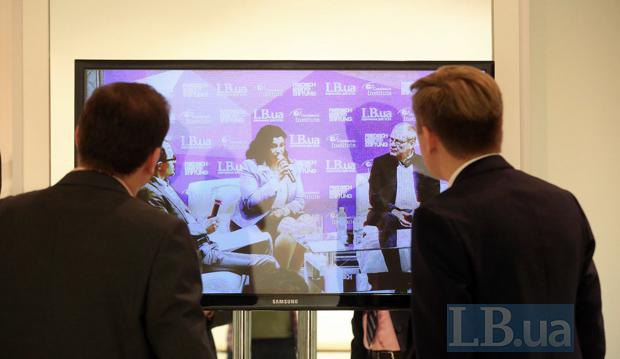 Oleksii Leschenko and Mathhes Buhbe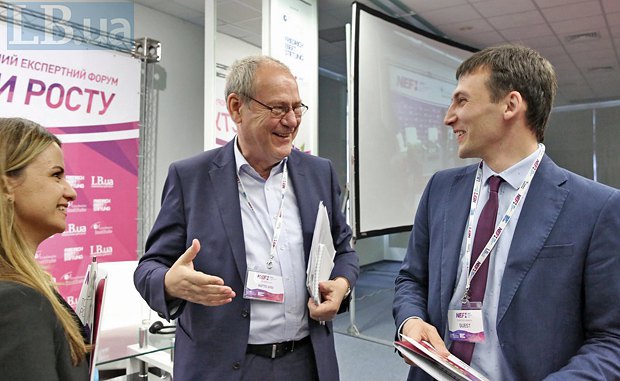 (right to left) Ihor Iltyo, Matthes Buhbe and Maria Tkachenko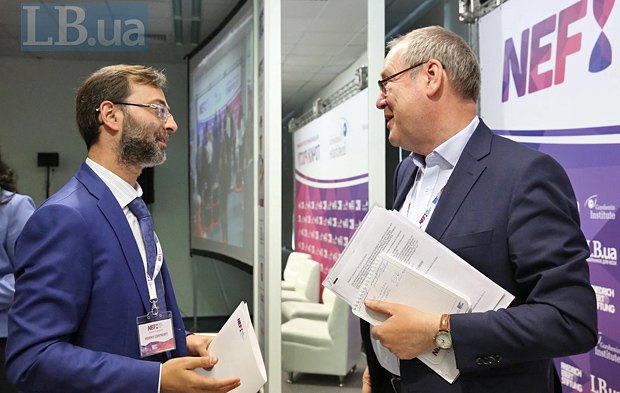 Matthes Buhbe (right) and Georgiy Logvinskyi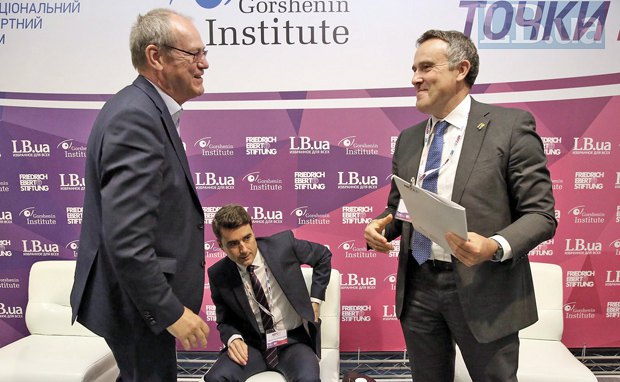 (left to right) Matthes Buhbe, Jean-Baptiste Jeangène Vilmer and Luc Jacobs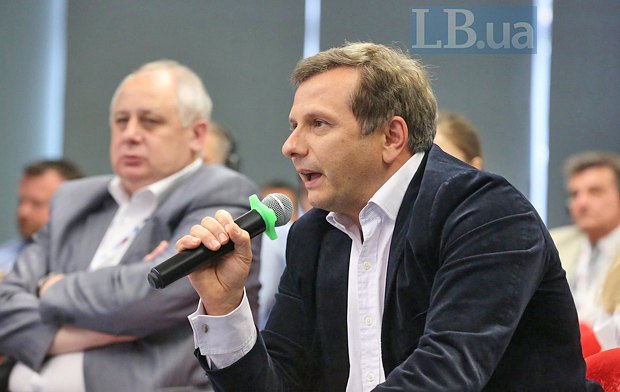 Oleg Ustenko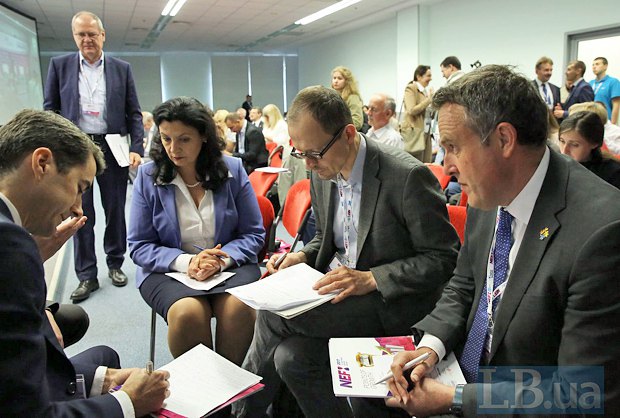 (right to left) Luc Jacobs, Gerhard Gnauck, Ivanna Klympush-Tsyntsadze and Jean-Baptiste Jeangène Vilmer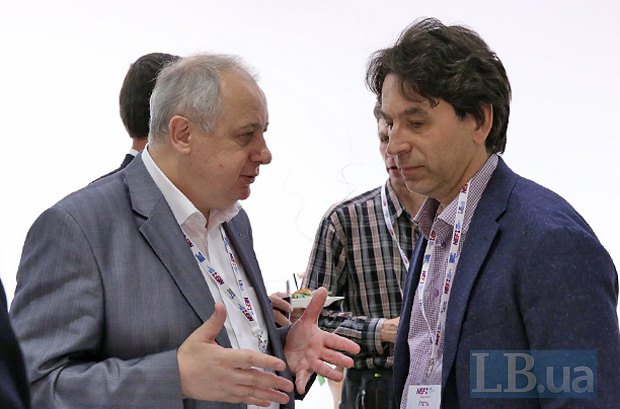 Oleg Medvedev (right) and Oleg Zarubinskyy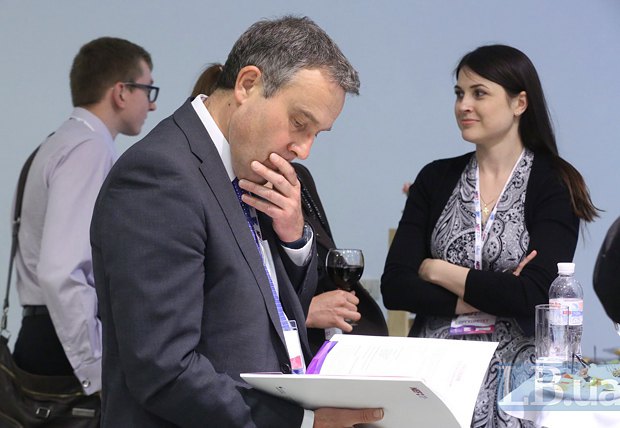 Luc Jacobs and Svitlana Balyuk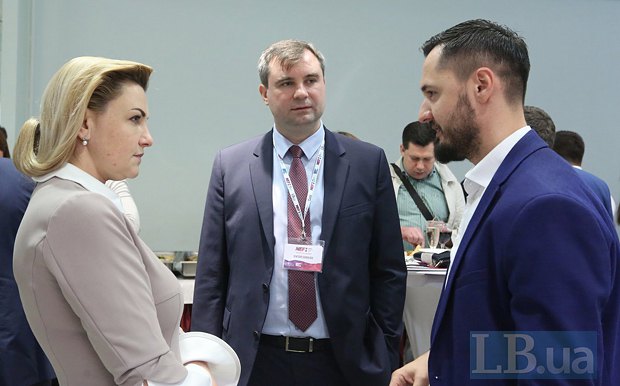 Oksana Prodan, Viktor Sokolov and Roman Opimakh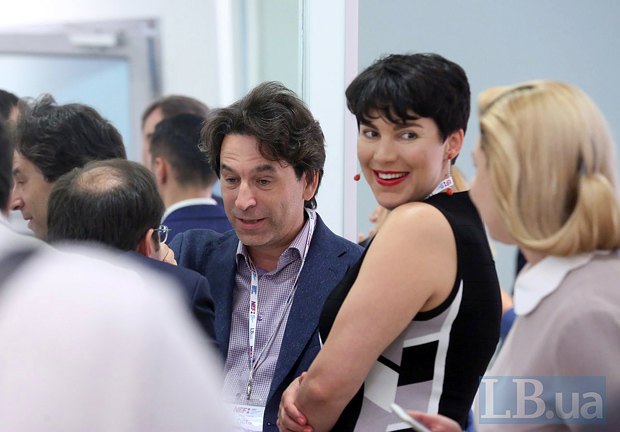 (right to left) Oksana Prodan, Sonya Koshkina and Oleg Medvedev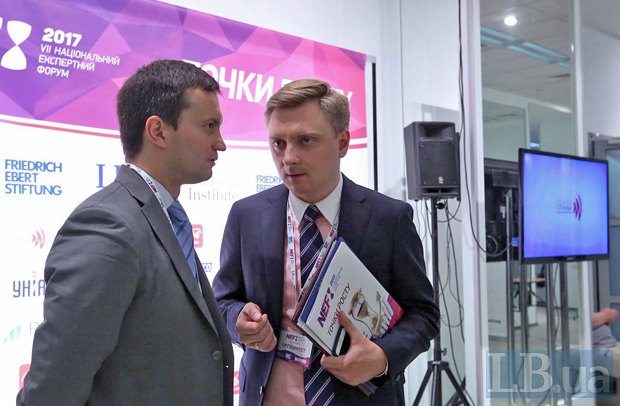 Yevhen Kurmashov (right) and Oleksiy Leshchenko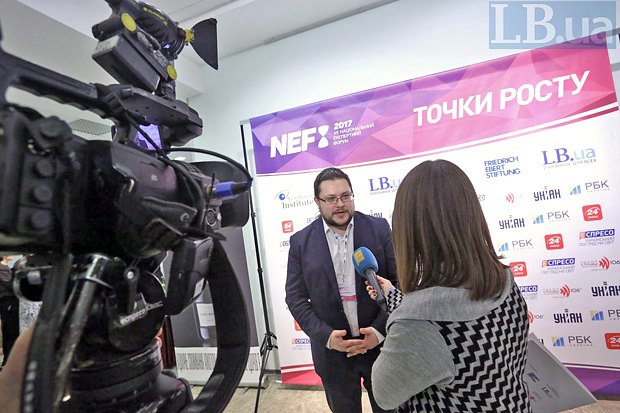 Roman Nytsovych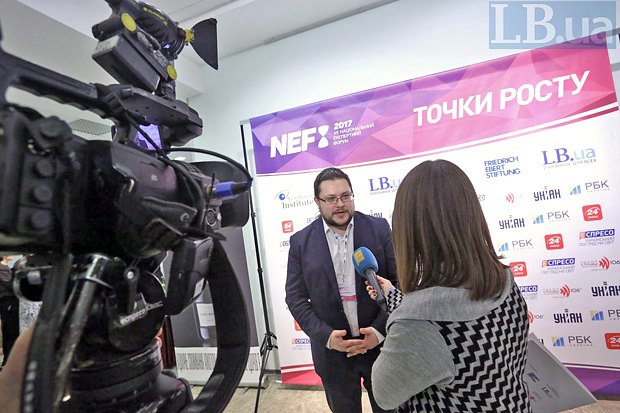 Oleg Zarubinskyy and Natalia Klauning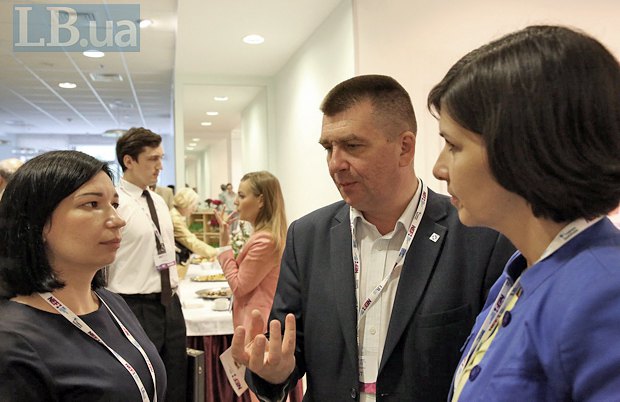 (left to right) Olga Ayvazovska, Ihor Kohut and Viktoriya Ptashnyk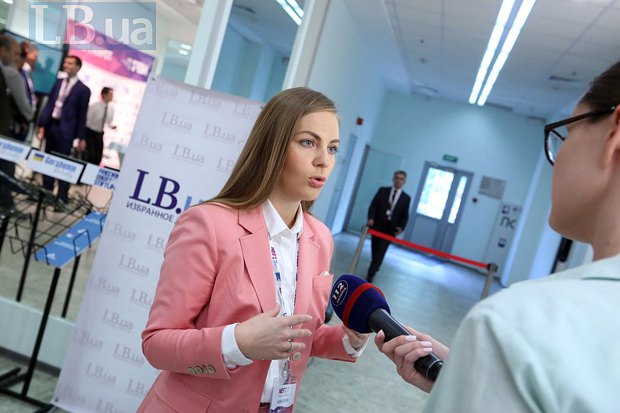 Olena Sotnyk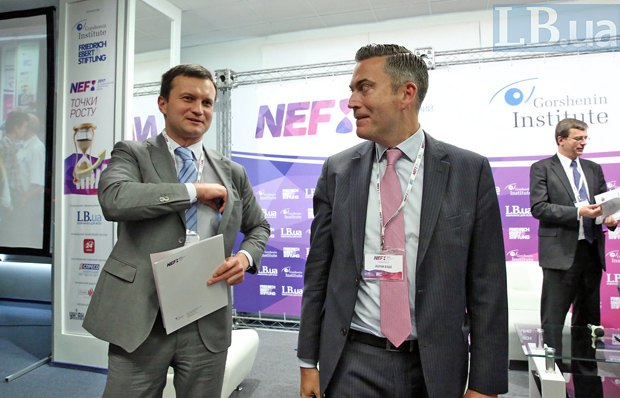 Jérôme Vacher and Oleksii Leschenko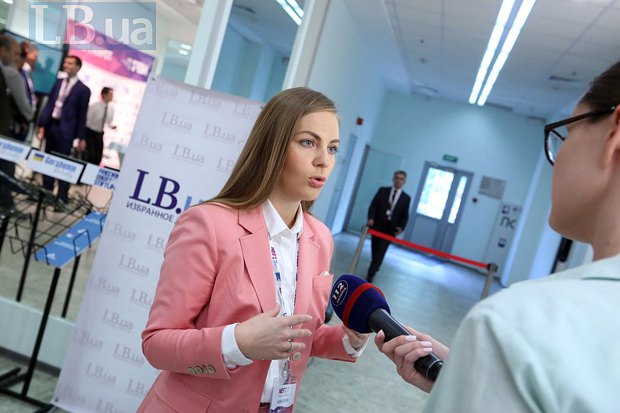 Hlib Pryhunov (in focus right) and Oleksandr Smyrnov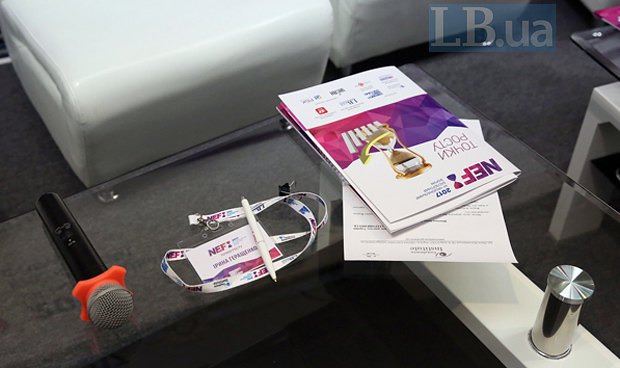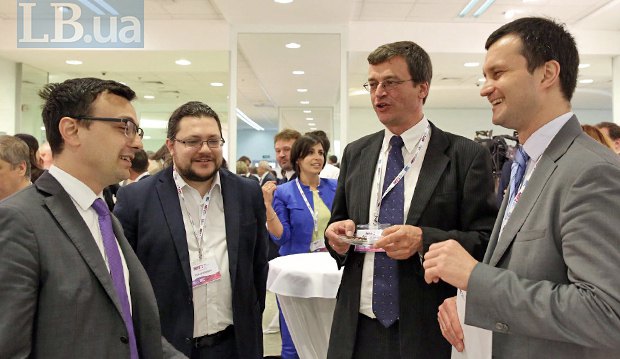 (right to left) Oleksii Leschenko, Torsten Woellert, Roman Nytsovych)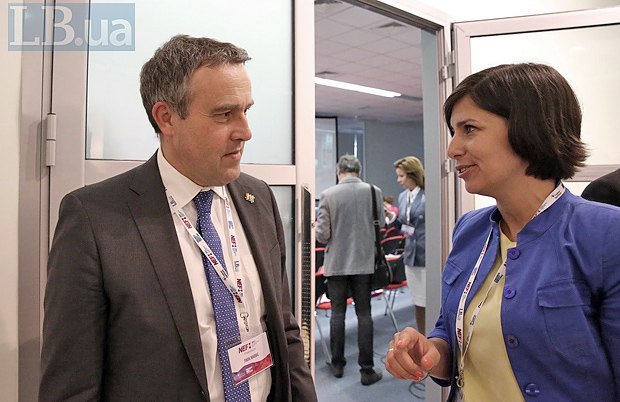 Luc Jacobs and Viktoriya Ptashnyk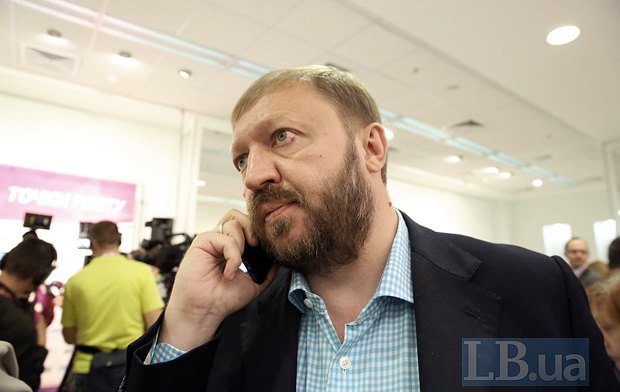 Vasyl Horbal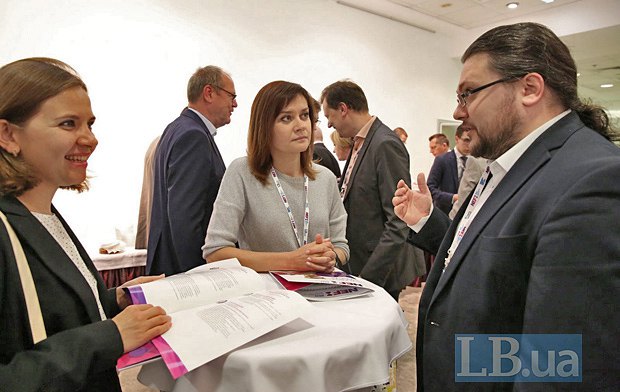 Roman Nytsovych (right) and guests of the forum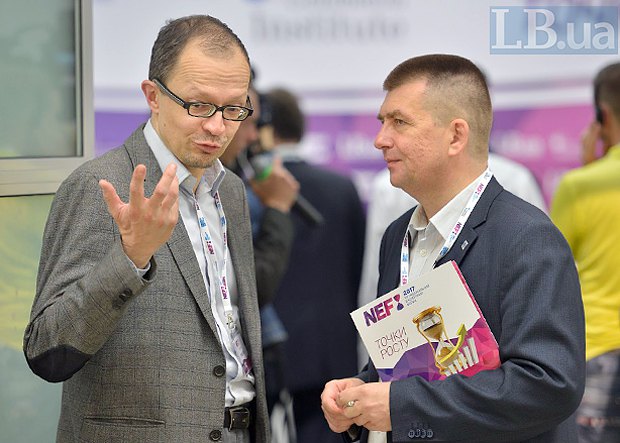 Gerhard Gnauck (left) and Ihor Kohut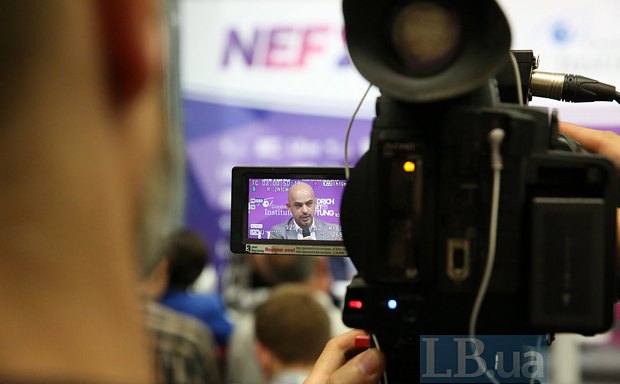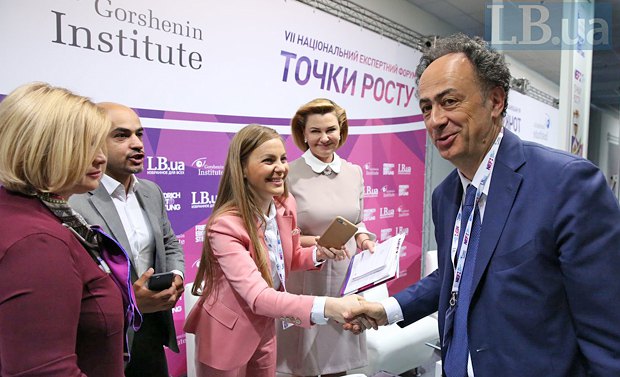 (right to left) Hugues Mingarelli, Oksana Prodan, Olena Sotnyk, Mustafa Nayyem and Iryna Herashchenko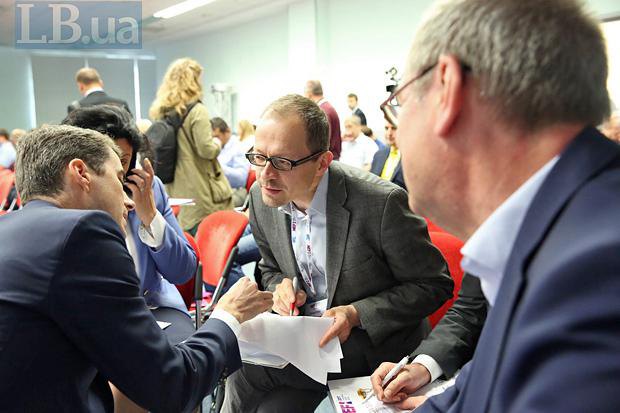 Jean-Baptiste Jeangène Vilmer and Gerhard Gnauck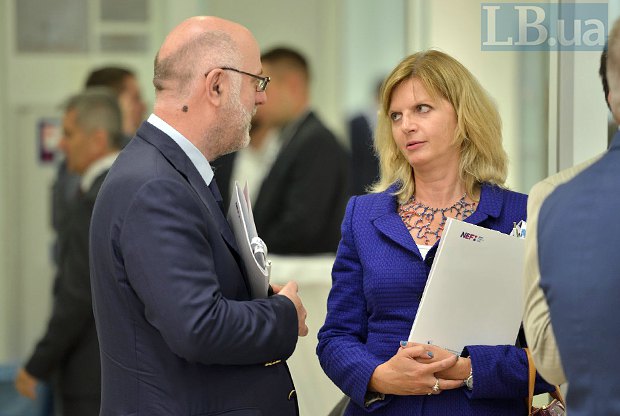 Grigol Katamadze and Natasha Prakh
Oleg Ustenko and Vasyl Yurchyshyn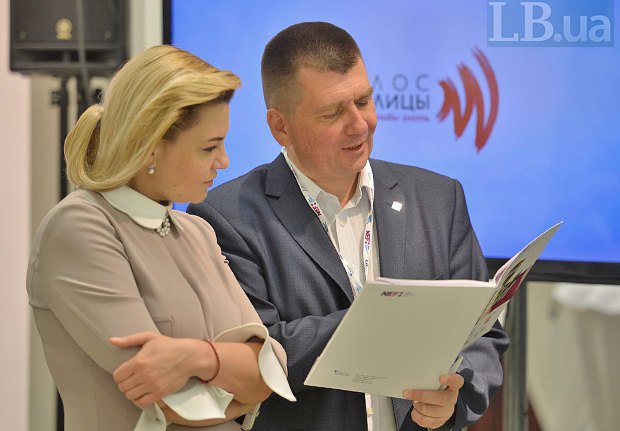 Oksana Produn and Ihor Kohut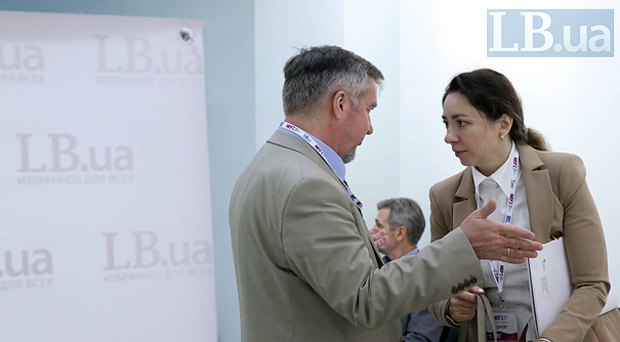 Olesya Yakhno and Vasyl Yurchyshyn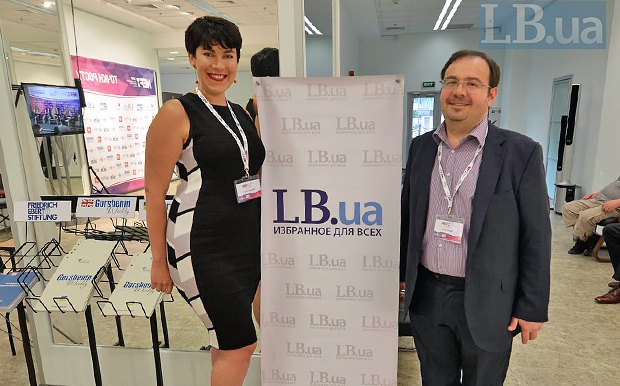 Sonya Koshkina, editor in chief at LB.ua, and Oleg Bazar, lead editor at LB.ua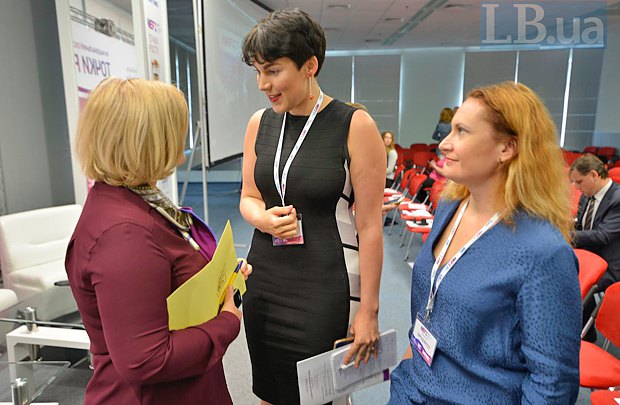 Iryna Herashchenko, Sonya Koshkina and Natalia Klauning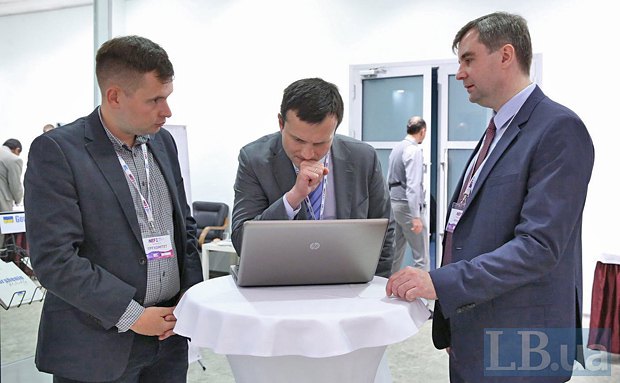 (right to left) Viktor Sokolov, Oleksio Leschenko and Ihor Bozhchenko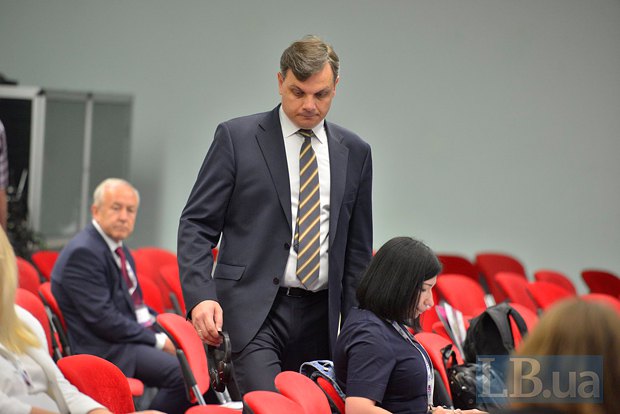 Guests of the forum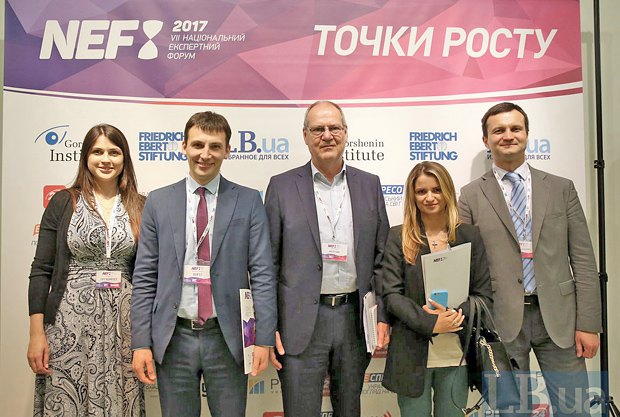 (left to right) Svitlana Balyuk, Ihor Iltyo, Matthes Buhbe, Maria Tkachenko, and Oleksii Leschenko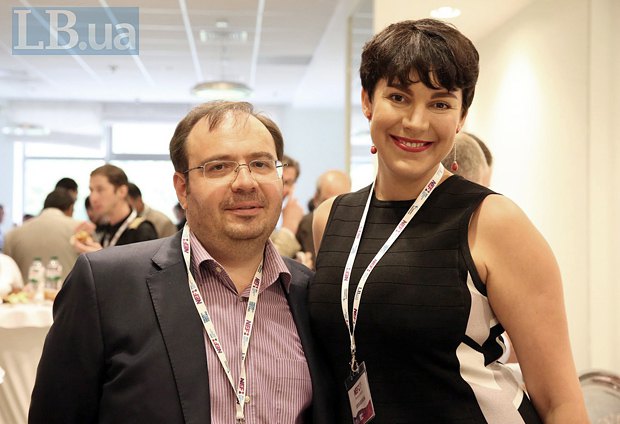 Sonya Koshkina, editor in chief at LB.ua, and Oleg Bazar, lead editor at LB.ua