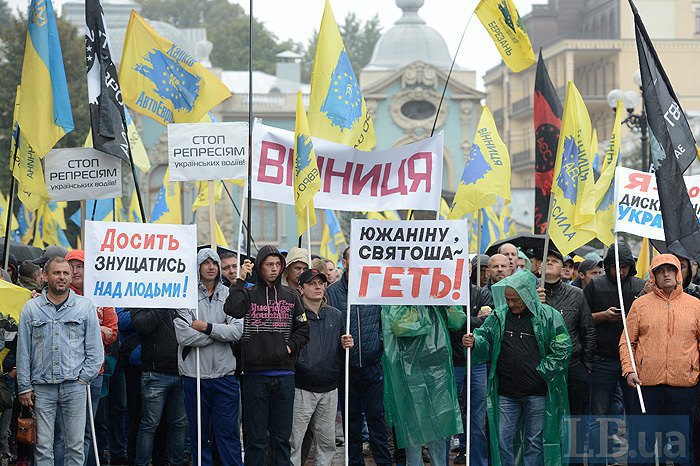 Motorists' protest rally held in Kyiv's government district has led to massive traffic jams, an LB.ua correspondent reported on 6 September. They are demanding the legalization of non-cleared imported cars.
The organizer of the rally, the Auto Euro Power movement of motorists, calls for affordable customs duties on imported cars, the abolition of the Euro 5 standard restrictions, the abolition of restrictions on the resale of imported cars; non-persecution of cars with EU registration plates pending the introduction of affordable customs clearance.
Traffic in Hrushevskyy, Shovkovychna, Instytutska and Sadova streets in downtown Kyiv has been brought to a standstill.
The LB.ua correspondent said that dog patrols were checking protesters' cars for explosives.
Ukrainian motorists with EU-registered cars self-organized and held several rallies to protect their interests in the government quarter.
The State Fiscal Service said that as of 24 July more than 52,000 vehicles from foreign countries have been illegally used in Ukraine.
The law requires a person who bought such a car to take it out of the country within 10 days.
On 24 May, President Petro Poroshenko spoke against the import of non-cleared cars.