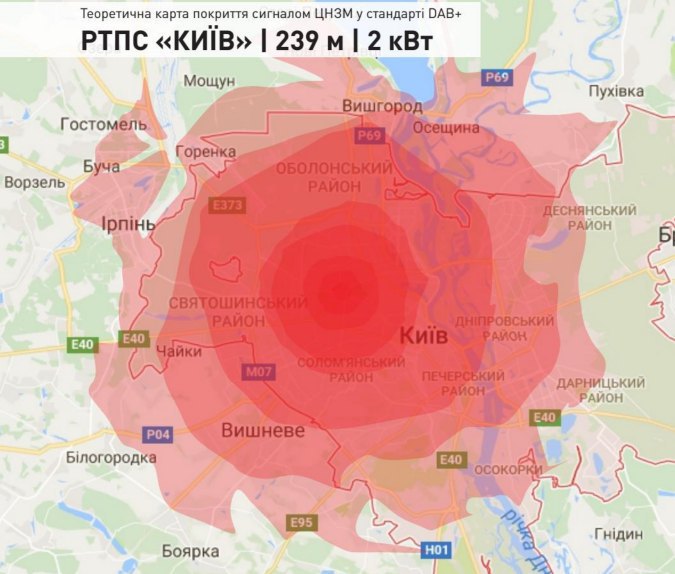 The National Council of Ukraine on Television and Radio Broadcasting put up 14 slots in the 7-D channel for the launch of digital broadcasting in the DAB+ standard in Kyiv, the regulator said on 22 December.
In January-June 2018, two 2 kW 1 kW digital transmitters will be installed at the facilities of the RRT Concern in Kyiv. In the second half of 2018, a transmitter will be installed in Brovary outside Kyiv to improve the signal on the left bank of the Dnieper.
The installation of three more transmitters is tentatively scheduled for the second half of 2019 – in Obukhiv, Ivanokiv and Kalynivka.
The operator of the network will be RTT Concern.
Currently 38 analog radio stations with total power of 93 kW are operating in Kyiv, which can be replaced by two to six radio transmitters with a total capacity of up to 10 kW to provide the same volume of broadcasting on digital radio.
Norway was the first country in the world that completely replaced FM broadcasting with digital radio.