President Volodymyr Zelenskyy has asked the acting head of the Mykolayiv regional state administration, Vyacheslav Bon, to resign voluntarily.
This happened when the president arrived at Mykolayiv airport, according to NikVesti.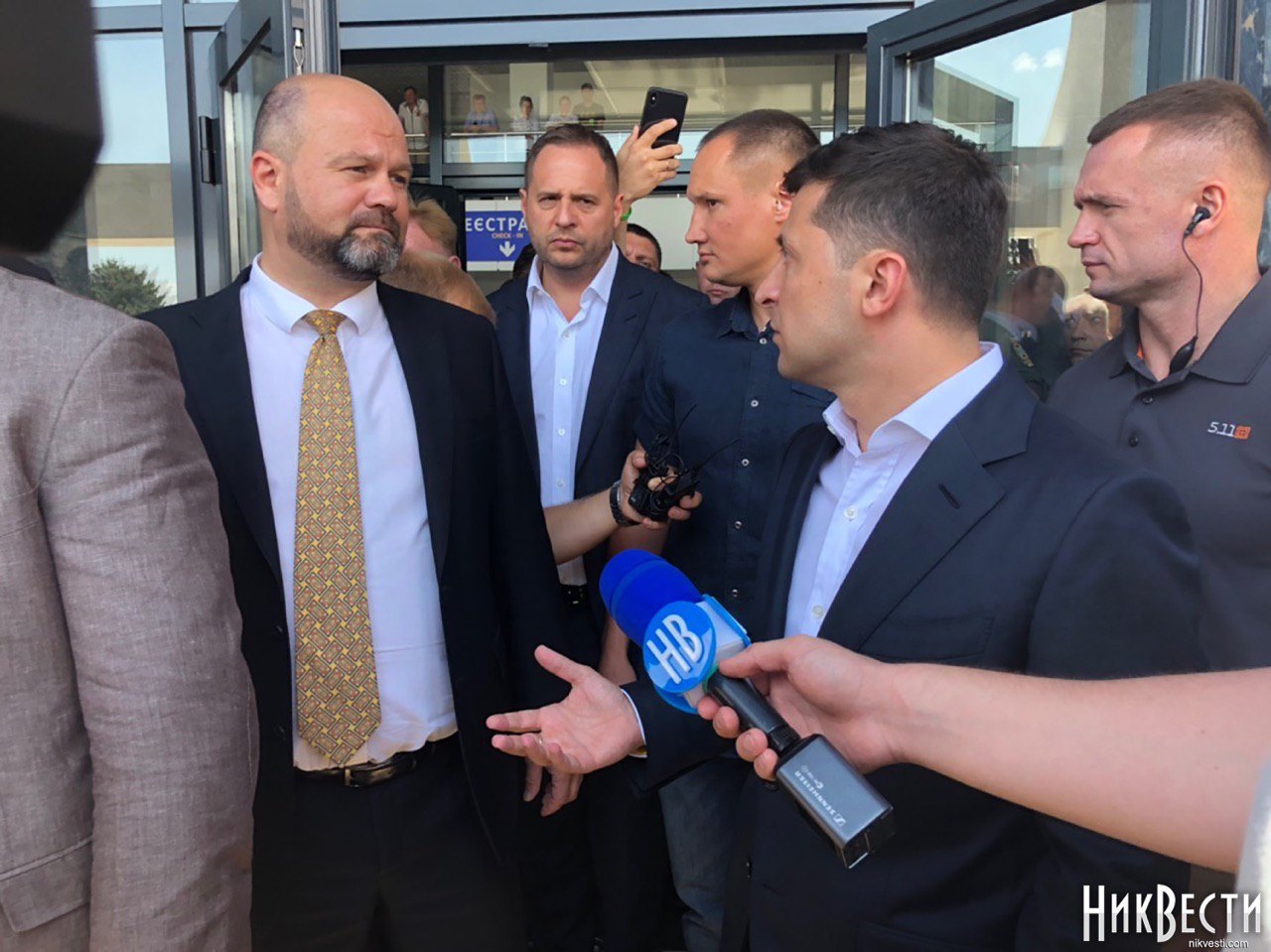 A representative of the Econtrans company, who was there, complained that in May he had sent Bon an inquiry about land allocation but has not received any answer by the end of July. He also said that it was impossible to arrange a meeting with Bon.
"You knew it all. You make a face as if you see this for the first time. Why do you treat people like cattle?" Zelenskyy asked Bon.
The president compared Mykolayiv regional officials to gangsters.
"You work for them [local residents]! Your salary is taxes they pay! You understand that? Structurally, you need to change everything in your head to understand where the money comes from. If you were not the first deputy [head of the regional state administration], I would believe you. But you were the first deputy, you know everything perfectly. Everyone says that Mykolayiv is a gangster city! Why? You all live in this city. Everyone says: fly to Mykolayiv, this is the most gangster city. Is this normal? People are normal. Officials behave like gangsters, what is not clear here?" the president said.
Asked by a journalist, Bon confirmed that he did not plan to work in the team of President Zelenskyy.
"So why are you working? Tender a statement! That is it, it is settled," Zelenskyy said.
"If you want me to tender my resignation letter, I am ready to write it today," Bon answered.
"So do this," Zelenskyy demanded.
At the same time, he admitted that he still does not have a candidate for the post of the Mykolayiv governor.
"Guys, I don't have one yet. Do you have good guys here, normal managers who really developed their business?" he asked the audience.