The Security Service of Ukraine (SBU) conducted searches of the leaders and representatives of the Kirovohrad diocese of the Ukrainian Orthodox Church (UOC) of the Moscow Patriarchate (MP).
According to the investigation, some representatives may be involved in disseminating ideas that encroach on the territorial integrity of Ukraine and inciting religious hatred, the press service of the SBU reported.
The searches took place in Kirovohrad and Oleksandriya dioceses, as well as at the places of residence of the defendants.
"Among other things, they found correspondence of the Metropolitan of Kirovohrad and Novomyrhorod with Patriarch Kirill of Moscow and seized a large number of anti-Ukrainian materials produced in Russia. Their texts contain signs of committing criminal offences under the Criminal Code of Ukraine," the SBU noted.
In particular, these are:
Art. 110 - encroachment on the territorial integrity and inviolability of Ukraine;
Art. 161 - violation of equality of citizens depending on their racial, national, regional affiliation, religious beliefs, disability and other grounds.
During the pre-trial investigation, it was established that anti-Ukrainian materials were actively disseminated among clergymen and believers to form among them views favourable to Russia. In particular, they justified the annexation of Crimea, etc.
The author of one of the found books is Andriy Novikov, former secretary of the Odesa Diocese of the UOC-MP, who left for Russia in 2014 because of his pro-Russian position. Now Novikov runs his own Telegram channel, where he promotes narratives in support of the Russian occupational forces, discrediting the Armed Forces and hatred of the Ukrainian nation.
"At the SBU initiative, all seized materials were sent for examination. The Security Service continues to investigate this criminal proceeding and is working to bring to justice all those guilty of encroachment on the independence, territorial integrity and state sovereignty of Ukraine," the statement said.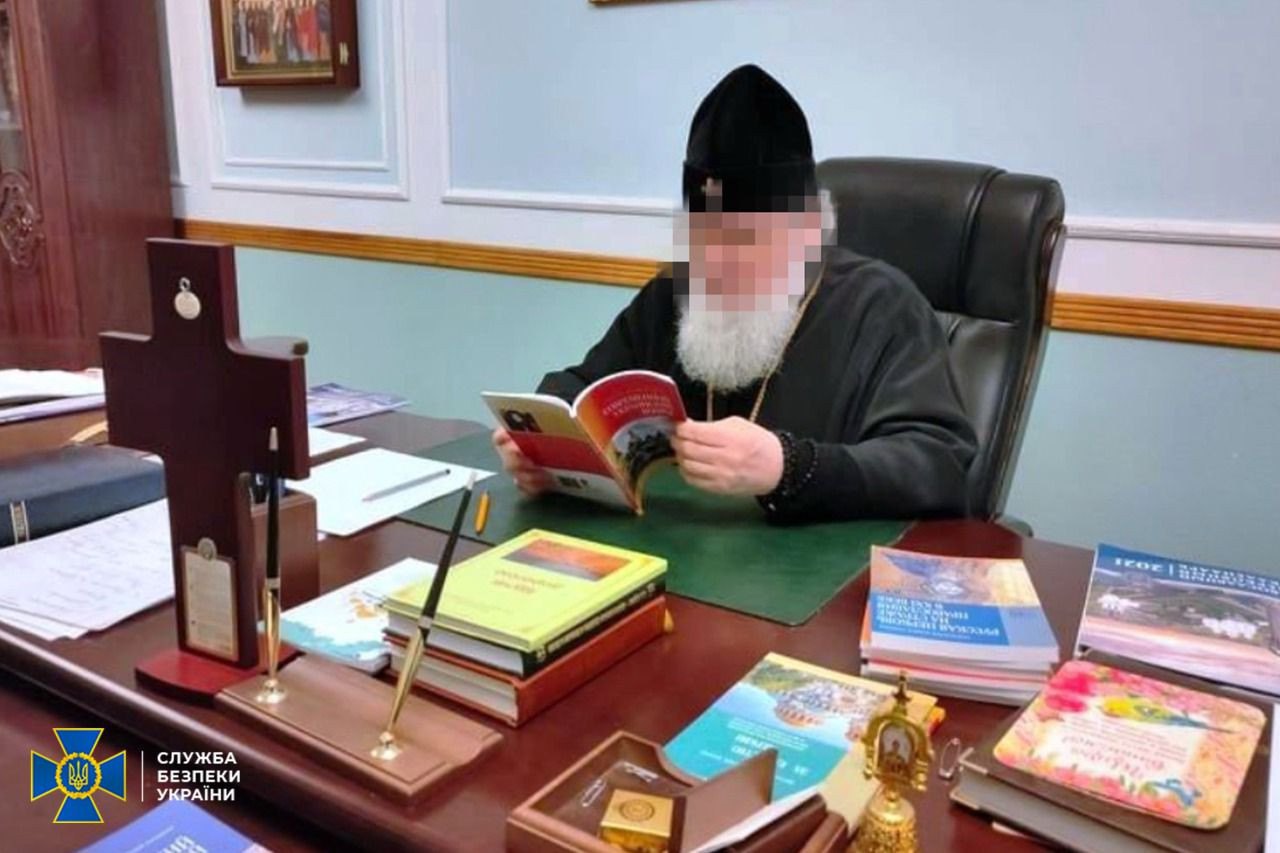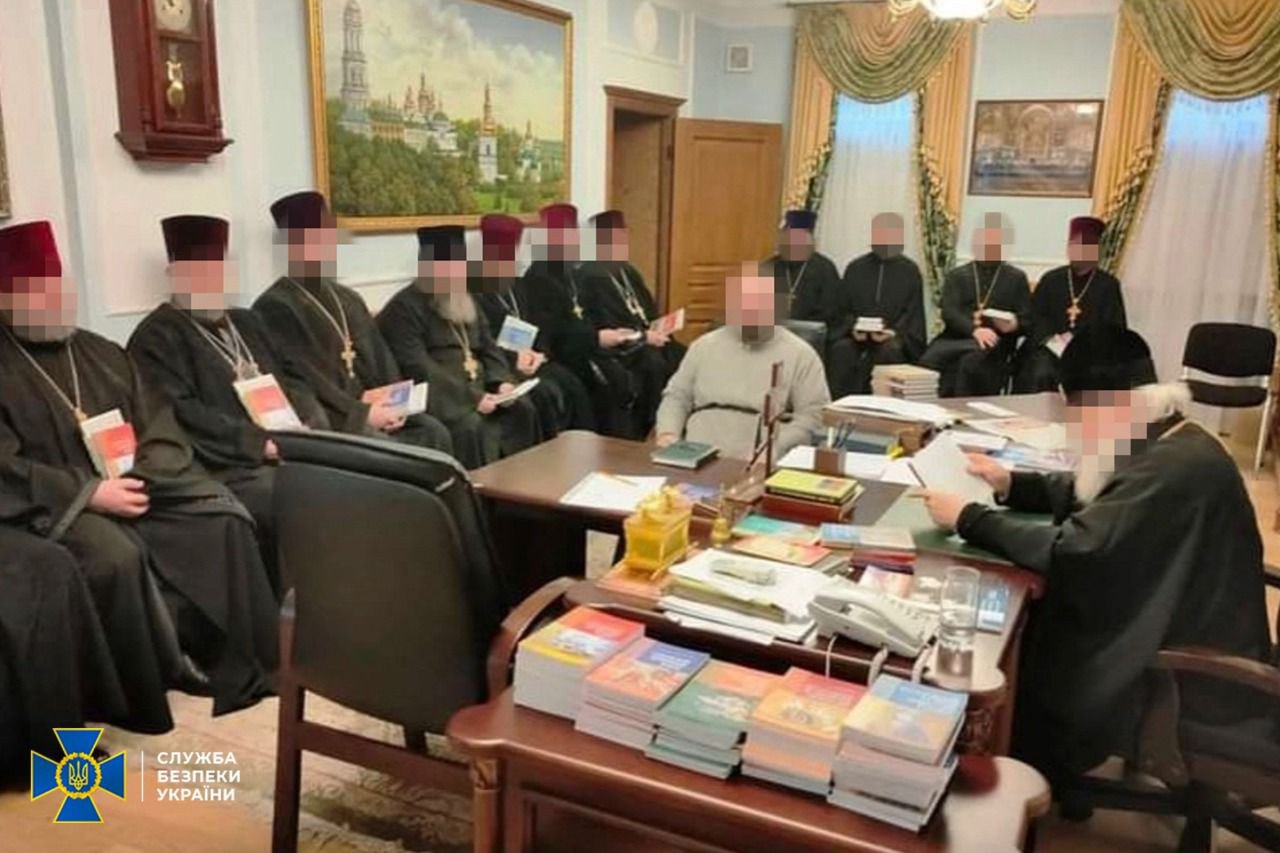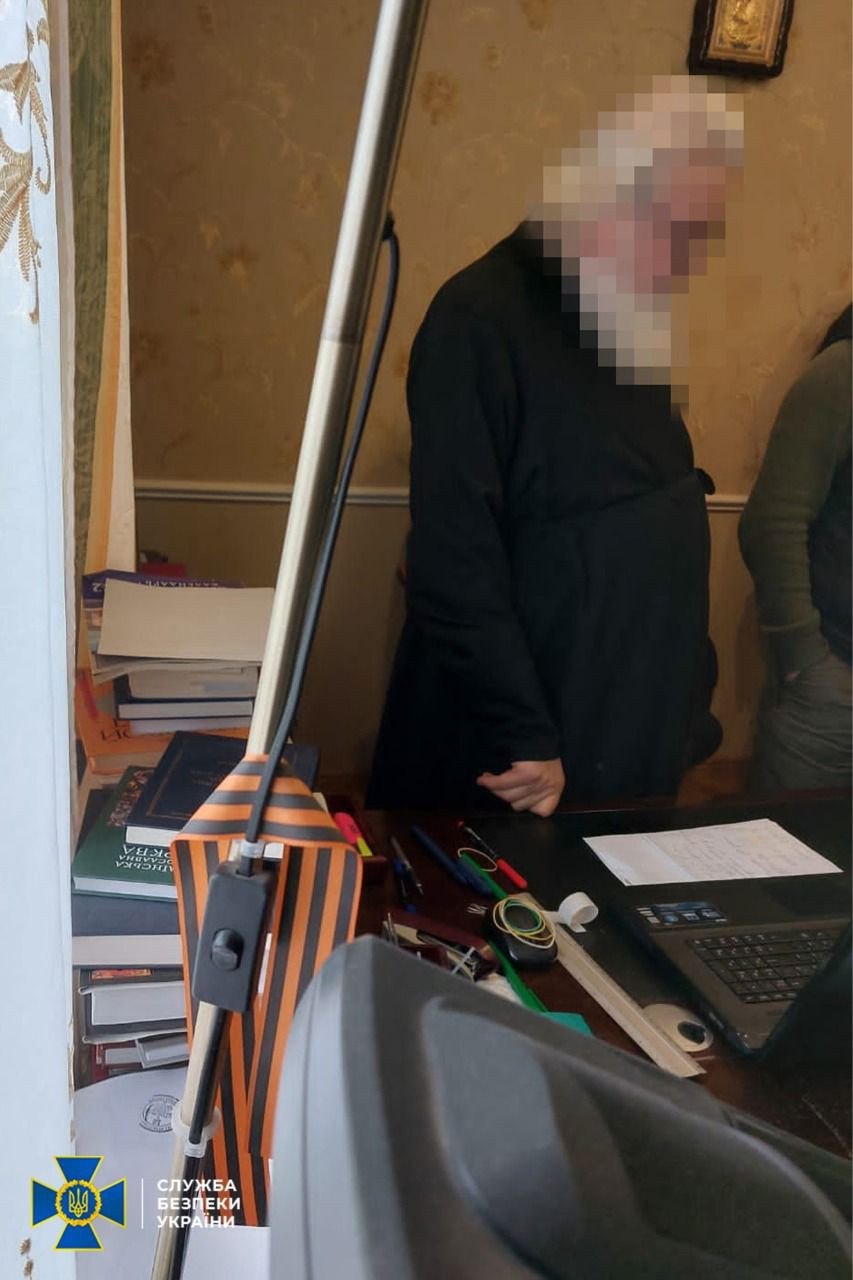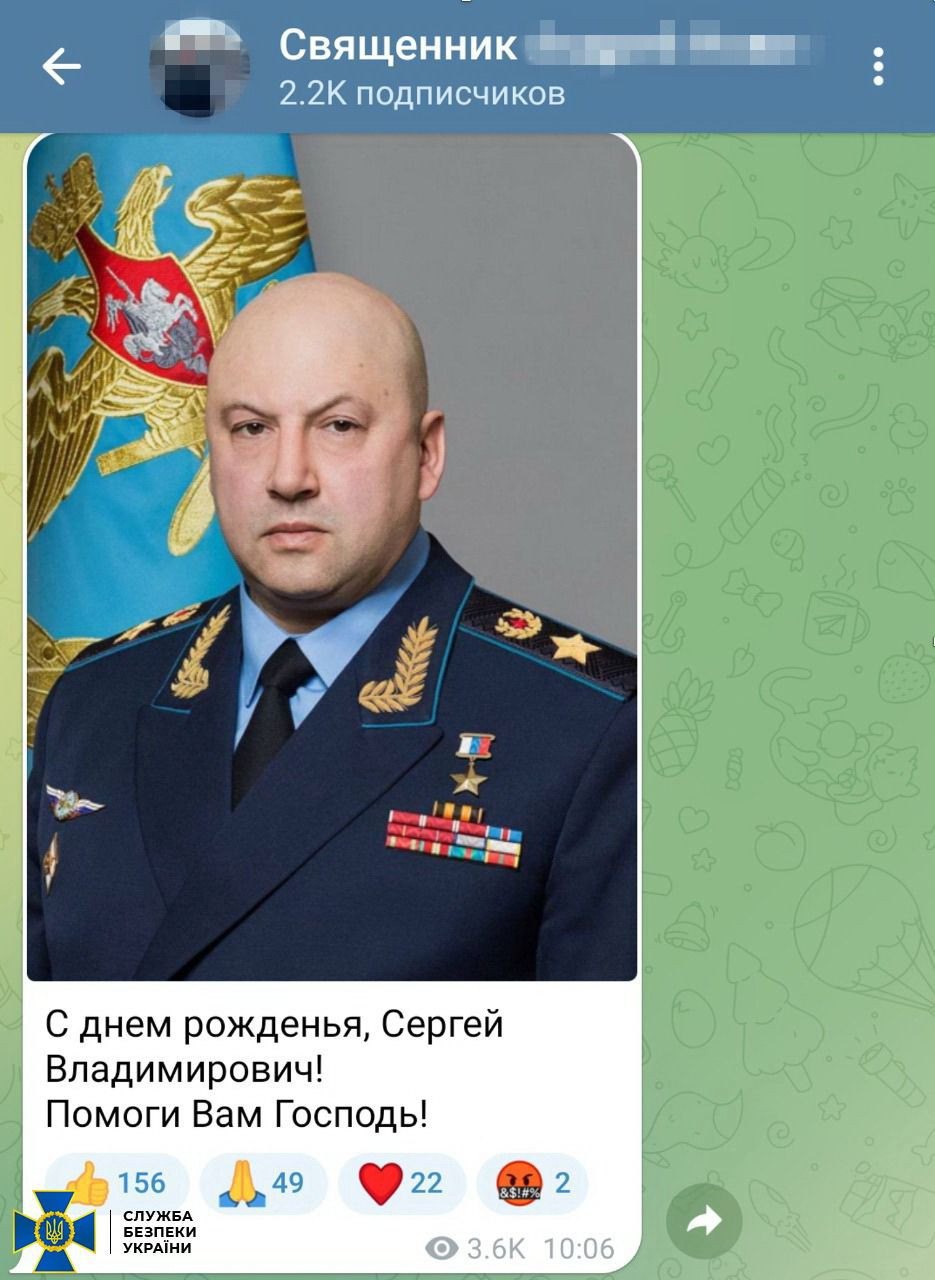 They added that since the beginning of the war, the SBU has opened 23 criminal proceedings regarding the subversive activities of the UOC-MP and there are already 33 suspects - from classic information-gathering agents to fire spotters.
In particular, the SBU exposed the head of one of the dioceses of the UOC-MP in Vinnytsya Region, who justified Russian aggression. It is Metropolitan Jonathan of Tulchyn and Bratslav who was searched the day before.