About academic integrity
I will start with the issue of plagiarism so that it does not hang over us like an axe. You wrote that you had your thesis checked for plagiarism by the National Agency for Quality Assurance in Higher Education. Have you received the results yet?
I did not. But I can comment on this.
Our country and society as a whole are in an acute phase of transformation. We are moving from a totalitarian society to a free society. We have been undergoing this transition for 30 years and even longer, because the struggle for freedom began earlier. We are forming new cultures in all spheres. In the context of academic integrity, we are now also concluding a new social contract, formulating a new idea of integrity, new rules.
We used to live in the Soviet culture. I, for one, was influenced by this culture for quite a long time. It is very accurately characterised by a joke that used to be popular in educational and scientific circles: "You don't have to be a doctor, but you have to be a candidate [of science]".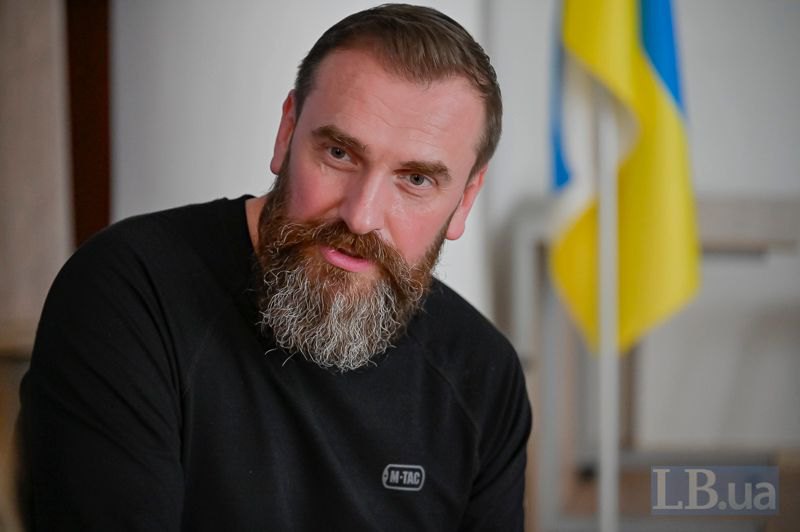 Oksen Lisovyi
Are you saying this is why you decided to write your dissertation?
It's about the culture and the cargo cult that has existed and survived. You have to be a candidate. It was considered abnormal to head an institution and not be a candidate.
But still, what did you need it for?
It was 2010. I, and Ukrainian education in general, had a difficult period, which began after a period of hope associated with the arrival of Ivan Vakarchuk at the Ministry of Education and Science (Vakarchuk was Minister of Education and Science from 2007 to 2010 - LB.ua). We moved back to Tabachnyk (Dmytro Tabachnyk was a pro-Russian minister in Yanukovych's government, headed the Ministry of Education and Science from 2010 to 2014, and is now accused of treason and collaboration with the occupiers.) Quite serious repressions began against all those who thought and breathed differently. And we were building a certain system of protection, including acquiring certain formal statuses.
So that you could not be dismissed as the head of the Junior Academy of Sciences (JAS)?
I was fired immediately in the office on this floor where we are talking now. But I wasn't fired for long - the MPs managed to defend the JAS and me. Then I was told by the people who supported the MAS that I needed to build a defence strategy, because they wouldn't let me go.
It is now that we know what happened next. Back then, no-one could have thought that in four years we would demolish them. I was sure that it was all for decades. And so we thought about how to preserve the project that we lived by, that we built, and which, in fact, was the centre of common sense and the system of values that we wanted to implement in our society. To a large extent, I saw the only way for change through young people, and my task was to protect them. Including from the realities of the world, in which the revenge of Yanukovych and Tabachnyk threatened the existence of our country.
That's why we decided to get formal statuses, even though we had a certain attitude towards this. But I was interested in the subject of my dissertation.
Why did you choose this particular topic, "Socio-cultural self-identification of the individual"?
This is actually philosophical anthropology, the study of a person, in my case, a young person.
Do you understand the phenomenon of the Junior Academy of Sciences? Children, who are already becoming adults, are facing a competitive environment of intellectual activity for the first time. Any dishonest act, unfair, poor-quality work with them, simply lack of support, insufficient attention to them during this period when they are redefining themselves in society can break a person, break their value core. These are smart children who will definitely become successful. But they can simply break down when faced with a distortion of their value orientations. They will understand: "Aha, this is how success is achieved, it turns out."
Actually, this happens when they come to write research papers and are told: "Here are the Supreme Certifying Commission requirements, shove your topic in one place, the main thing is that everything should be 14-point and you must quote the head of the department."
Actually, the same thing happened to me. At first, I was heavily invested in my topic, discussing it, reading a lot, writing key things. And then, slowly, there were more and more formalities that I didn't pay enough attention to. And eventually there were so many of them that it was hard to understand why my work was needed at all.
But that's not really the question. The question is whether it is necessary at all and whether it can be called science. That is why today we are working to create a new culture of integrity. Relevant draft laws are currently under review. And there will be a number of policies and changes that I will personally support and implement.
What changes will these be?
I will be able to talk about this later, when everything is ready and agreed with the expert community.
What was the real benefit of writing my dissertation for me: I realised two important things. The first was that no, I don't want to do this kind of science. And when the pressure started: "And now a doctorate!", I said: "No, and from now on never again, thank you." And the second important thing is that we have to model a different academic environment in the Junior Academy of Sciences. This whole project was created to prepare a scientific change. And I became convinced that we should move away from these formal requirements and give room to children's ideas.
In the case of dissertations, we are already moving away from formal requirements and will give more academic freedom to universities in this matter. It should not be the case that a certain length is required and the author has to "inflate" his or her dissertation or diploma because his or her research fits into 15 pages, but 100 pages are required. We no longer have candidates of science\' theses as such, we have PhDs, which is already close to the global model.

—
And yet, we still have two realities. The reality of the cargoculture of statuses, where you have to be a candidate or a doctor. And the scientific reality - people conduct research, achieve certain results, summarise them, formulate them, publish articles in Ukrainian and foreign publications, receive certain ratings in these publications, summarise their work in monographs and dissertations. And this is actually the story that is constructive and in which we should work on creating an updated formal component that will not burden the essence of research.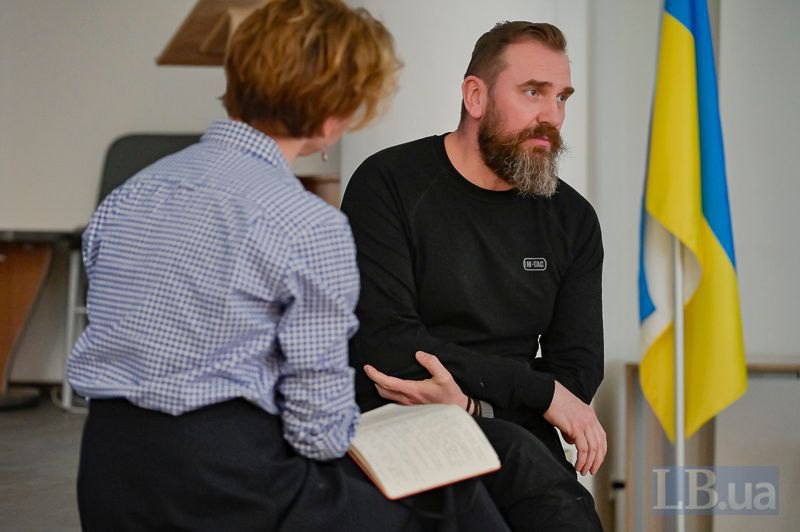 Oksen Lisovyi
About higher education
I know that you are not currently making public the government's plans for the reform, so I will ask you about your vision: what would you like to see in higher education?
Of course, higher education should be of high quality and mindful of the job market.
What does the quality of higher education mean to you?
Academic freedom. And the product's relevance to the needs of the market and the needs of the individual who goes through the higher education system.
We are on the verge of rebuilding the country. Some villages have nothing left. After World Wars One and Two, at least there were wood stoves. Now there is nothing, only cats and dogs. The rest of the pets are ground up with whatever is left of the buildings. The place from which I came to work is a complete ruin.
Is this Donetsk Region?
Both Kharkiv and Luhansk regions. All this needs to be rebuilt and demined. Skilled labour will be needed.
We are prioritising vocational education. This will probably be one of the biggest challenges for higher education. Because in professional activities today, a plumber or a welder often earns more than a law graduate.
I think it's hard to get young people interested in a good salary. And they have all grown up with slightly different interests than pipe repair, even if you can make good money from it.
Nevertheless, a lot of people today are fulfilled in this field.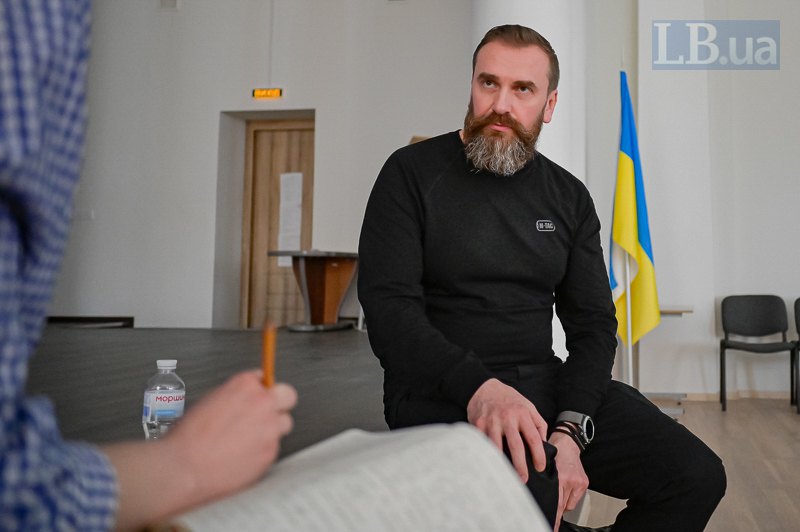 Pre-school, out-of-school and general secondary education should shape a person, make him or her holistic, harmonious, intellectually and emotionally developed, and psychologically mature. This is the foundation, the engine. We put different tips on it for different purposes, based on the interests of the individual. This is the period after the 9th grade - academic lyceum, vocational college, higher education.
The state pays to get human resources to develop its economy, to develop its humanitarian, public and social spheres. This is one task. The second task is to help people become successful and happy.

—
Higher education should provide the state with a high-quality human resource and should provide a person with a set of tools for effective self-realisation in any field of interest.
It doesn't sound like you're going to fight the surplus of humanitarians that many of your predecessors have proclaimed.
It's absurd in general. It's like flying a plane and fighting with one wing.
And you won't fight the number of universities either?
Listen, the number... What are we talking about?
Many ministers before you have said that we need to reduce the number of universities, cut state orders for humanities, etc.
We need quality higher education. We need quality humanities education. We need quality social sciences. We need high-quality technical engineering sciences. We need the natural sciences, we really need them.
Why did previous ministers prioritise natural sciences? Because it's a disaster.
And a very small number of people want to enter, for example, physics.
My son is fond of physics, namely radiophysics and radio electronics. He is considering entering a physics faculty. But what is the future trajectory of a physicist? As a father, not as a minister of education, I don't know where he will go next.
What advice would you give him?
I advised him to listen to his heart and do what he wanted to do, regardless of whether he saw a future for himself or not.
But physicists are needed.
Absolutely. I can't comment on how the government plans to develop the energy sector right now. But I can say that there is a clear vision. And, in principle, I can confidently say to my son: "Go ahead and study physics."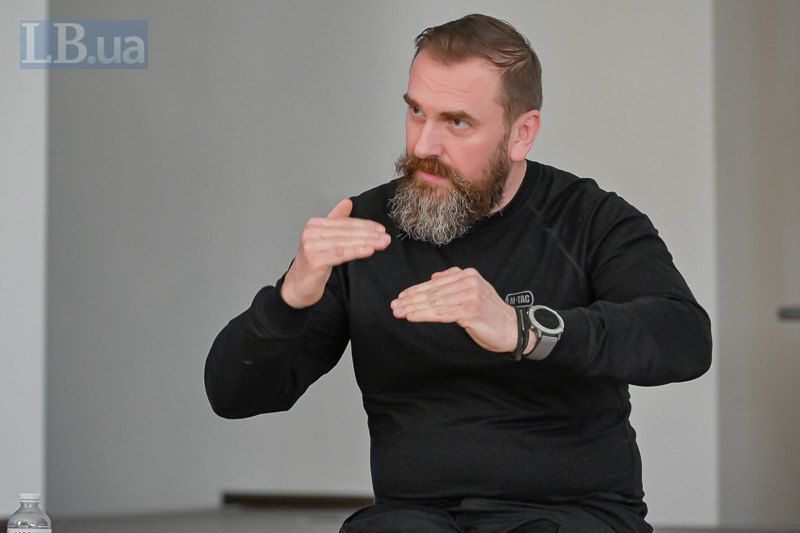 Nowadays, good progressive higher education institutions are looking for collaboration with higher education institutions or research institutions of the National Academy of Sciences, higher education institutions around the world, and join programmes and exchanges. Unfortunately, science education is not attractive to our applicants. We see quick solutions in cooperation with donor organisations that are ready to invest in the development of science education in Ukraine, and we can provide some support as a ministry. But the most important thing is to build a track.
We can arrange for new laboratories at the physics department of a university, but if we do not communicate where you will go with this education, what salary you will receive, what industry you will work in, we will not succeed in making our young people fall in love with the natural sciences.

—
Maybe thanks to our interview, this year there will be slightly more applicants for physics.
I hope that we will do a lot in the future with the help of communication. Because in previous reforms, the goal was often not communicated. If we generate an idea in our heads and start implementing it, but this idea does not excite the people it concerns, there will be resistance at every step.
In the West, a person's career directly depends on the kind of education they have received. In Ukraine, it is not so, why?
Actually. In our country, people choose to study law because it is always good to be legally literate. Parents often make decisions for young people. We need to convey to young people an understanding of where they can find a place in the economy, what the level of salaries will be and how this industry will develop.
How do you feel about the idea of creating a Presidential University?
Building good modern universities is always a good thing if you have the resources. The question is whether we have the resources. I am not ready to give an expert opinion here.
As head of the Ministry of Education and Science, you are expected to terminate contracts with some unscrupulous rectors. Do you plan to do so?
Look, there are rules. There is the autonomy of higher education institutions. There are legitimate and correct tools for changing the leadership - elections, etc. But there are certain characters who manipulate these rules, violate them, and depart from the value base. I'm sorry, but such people have no business in education. The Ministry of Education and Science will definitely not stand aside in this situation.
There is another very important issue in the topic of higher education. How can Ukrainian higher education institutions compete with European ones for our students?
Yes, European universities today lure many of our best young people.
In fact, it\'s natural. We have destroyed the Iron Curtain. We will never lower it again - we are working for it. Freedom is our core value. We cannot prohibit people from fulfilling themselves somewhere in the world.

—
But we have to shape the idea of our country in such a way that young people are ready to take on this challenge and build their own. Because your own life, your own business, your own family and your own country are yours. If we create this vision, we will be able to retain our young people. If we have the tools in the form of good, high-quality education, we can stop this flow.
How does this year's admission campaign compare to the previous year?
284,000 people have registered for the National Multi-Subject Test (NMT). Last year, it was 229,000.
But among the applicants, I saw an infographic, there are many men aged 30-40.
You said it, I didn't say it.
How do you feel about this?
This also still supports higher education financially. But we understand the nature of this phenomenon - it is not about education.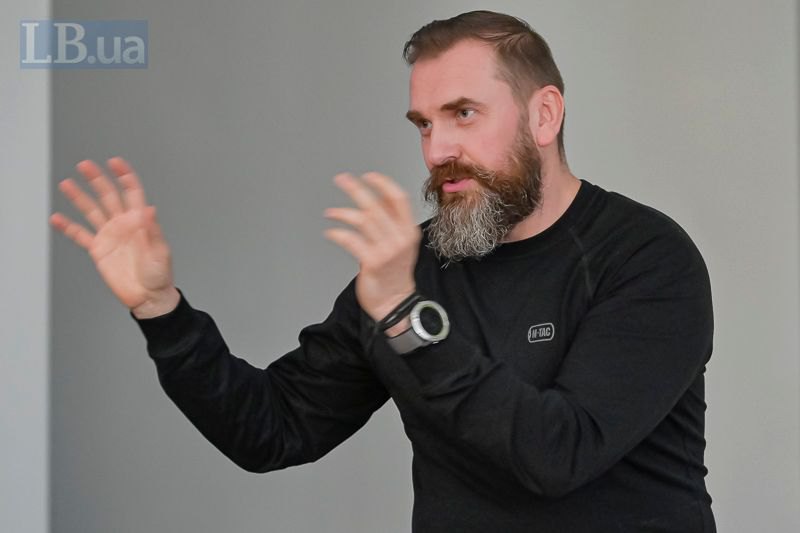 Oksen Lisovyi
Offline vs online
I know that in many universities, teachers are very much looking forward to returning to offline studies from 1 September.
I hope that it will happen. Because a lot of students also want this. Although I think there is some discussion and some risk here. Some people have gone abroad, and global practice shows that not everyone returns. Therefore, there is a risk that when we go offline, we will lose some students and some teachers.
And what is the risk that we will lose the quality of education because we will not go offline?
The risk is high. We need to go offline. Of course, there are industries in which it is simply impossible to provide quality education online - engineering, medicine... Everything that requires practice, laboratories, experiments.
There is another component - psycho-emotional development, social development, community.
This is especially important for children.
For students, too. Where are all our friends from? Mostly from university. It's where communities and personal identity are formed, where the system of interaction takes root, and where all soft skills are honed.
Will young Ukrainians have no friends now?
I don't know if I have the right as Minister of Education to make such assessments. But even before I became the minister, I was afraid that we would get a lost generation.
These young people have lost a lot. A year and a half due to Covid, then a year and a half due to the war. For three years they have not seen their communities. Teenage loneliness is catastrophic.

—
Children have not formed soft skills, have not formed a whole set of components necessary for the success of a person, you know? And this will definitely affect a person's self-confidence, communication skills, ability to work in a team, ability to resolve conflicts, and the emotional structure of a person.
These young people, I'm afraid, may be less competitive than those who have gone through all the crucibles of social interaction at school, university, and extracurricular education.
Do we have an understanding of what we have lost in schooling over these three years? Do we have measurements?
Yes, there are educational losses, educational gaps. This is a complex problem that concerns both knowledge and psycho-emotional development.
Can you outline the losses? The psycho-emotional ones are clear. And the educational ones?
There are measurement tools, such as testing carried out by our monetary institutions, the State Service for the Quality of Education, and local authorities. For example, Kyiv conducted a study, and in the regions, education departments conduct studies of educational losses. NGOs also conduct research on educational losses in terms of both knowledge and psycho-emotional development. The data is different, but it is certainly about the loss of knowledge.
We will try to compensate this in various ways. It is very important, of course, that both school and extracurricular education are active in this.
And how to compensate? Not with extra lessons, right?
Additional lessons, too. But the question is that this is also an additional workload. There are various tools: summer programmes, summer schools aimed at filling specific gaps. It can be tutoring, working directly with children, with small groups, individual work. It can be tutoring. We are also talking about online content that can be worked on together or separately from a teacher to compensate for losses.
But the most important thing is to take children offline. And what about security conditions? This scum doesn't stop (Russian shelling of Ukrainian cities and villages - LB.ua).
About the New Ukrainian School
In 2022, the fifth grade went to the New Ukrainian School. To what extent is this NUS really a NUS? I know that the preparation for it by the previous leadership was essentially a failure.
There are problems, that's for sure. Schools and education departments have shown different levels of initiative.
We saw how powerful the promotion was before the launch of the NUS in primary school, how many materials were available for teachers, how much work had been done with the community. Before the launch of NUS, there was nothing in the fifth grade.
Yes, there were difficulties with this. Firstly, the teachers did not receive the appropriate training. Secondly, the pilot experiment, which was conducted specifically to draw conclusions about possible weaknesses and make timely adjustments, was not analysed.
Today we are very actively focusing on this issue. We have contacted all the expert circles that work on this issue - we involve both the authors of the reform and the critics of the reform.

—
We are re-allocating funds and resources, including those of international financial institutions, to support this reform and are actively starting to restore it to compensate for the losses. We are focusing on the preparation and printing of textbooks, teacher training, and compensation for the loss of equipment in the occupied territories.
In fact, much has been done. Standards have been prepared, programmes have been written, and the principles and values of the reform are in place. I am referring to academic freedom, when there is an opportunity to choose a bolder and more progressive programme.
Shyyan's NUS, yes. But most schools choose Savchenko's less progressive NUS.
This is normal. People are different.
My son is going to the first grade this year. There is only one school running Shyyan's NUS programme in the district, and it is impossible to get into it - I brought my documents there, but they said there were no more places available.
Are you saying that there are many such conscious mothers?
This school has a good reputation in general - it is the 141st ORT lyceum.
You see, it's also competition. Those who choose a more advanced programme take on more responsibility. It is a more difficult task, Shyyan has more integrated courses. At the same time, Savchenko's programme is closer to the classical teaching approach.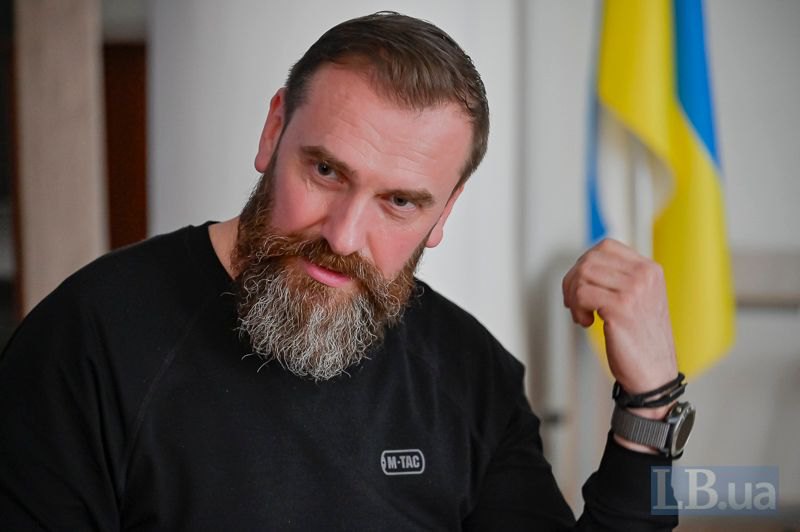 Oksen Lisovyi
Thank God that teachers are working on the reform in principle, that they support it, that they are keeping the educational process going in these conditions. Some choose a bolder path, others choose a more classical path - this is normal. This is actually the idea of the reform - it offers an alternative, gives people a choice.

—
After all, both programmes meet the state standard, and we end up with the necessary competencies in children, just through different tracks.
You wrote a post on Facebook asking your followers what they thought about reducing the number of subjects. There are almost 3,000 comments under it. Have you read them?
I'm reading them...
What did you like most of what was offered there?
The integration of subjects.
Everything, of course, depends on the implementation, but I know a lot of great schools that follow this path (i.e. choose Shyyan's NUS with greater integration of subjects - LB.ua) and achieve very good results. We see this later in the results of External Independent Evaluation (EIE) and NMT. Therefore, we consider this reform quite successful and do not revise its basic approaches.
Our task now is to work with teachers, train them, help them, support them. To support them in terms of their software and hardware and psychologically as well. They have a huge workload. Everyone is having a hard time psychologically. And the teacher must also maintain a normal psychological atmosphere in the classroom.
And then quickly gather everyone and run for cover.
Yes. And to do it in such a way that the children do not experience psychological discomfort, he or she must be able to get a grip, and then work with the parents to calm them down as well. Because parents are just as nervous and worried about their children.
That is why teachers today need support and help, not pressure and demands.

—
As for reducing the number of subjects, we must, of course, leave the whole range of knowledge that a child should receive. We are reviewing some of the subjects that can be reduced and made into short courses.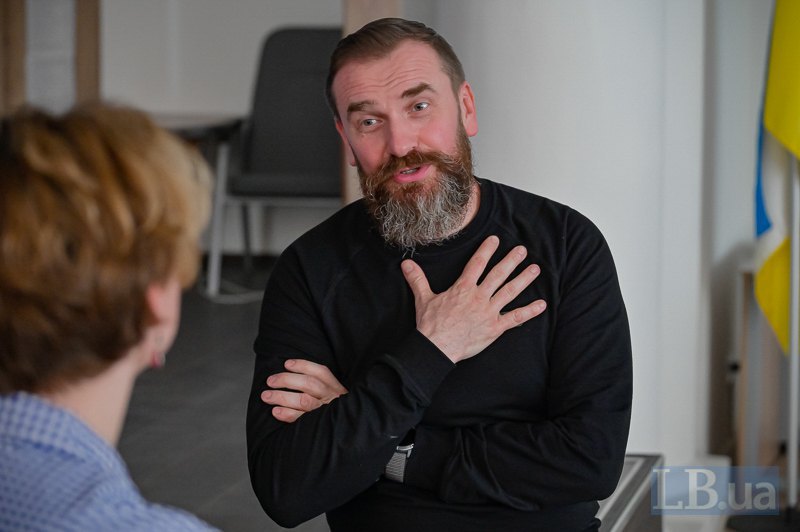 What about crafts lessons?
Listen, in fact, crafts is a very important discipline. We just need to give it a new meaning. Today, children at school can assemble FPV drones. 3D printing is available for teenagers. All of this needs to be mastered. We need to move away from the model of labour lessons where girls are limited to sewing machines and pots, and boys to jigsaws.
Should everyone assemble drones, boys and girls?
Actually, why not? Or maybe the boys are interested in fashion design - there is nothing wrong with that either. Also, through crafts lessons, children can be involved in solving social problems. You can do the right things for the frontline, you can do the right things for people who have lost their homes, you can do good things for stray animals. You can do a lot of meaningful good things that actually form a person's civic responsibility. You work for someone and enjoy the result.
I was taught cross-stitching at my workshops, and I'm actually very happy with it.
Yes, and this is also the development of fine motor skills, which affects cognitive abilities, will, patience, and methodology. All this develops a person.
In the context of the new culture and the return of our refugees. The people who are now returning to Ukraine after a year of studying in European schools are already carriers of a different culture. And they make interesting suggestions. For example, you mentioned the experience of Poland in your comments: teachers there cannot assign more than three tests/controls in one class in different subjects per week. Perhaps something similar will be considered in Ukraine?
That is why it is important that people come back. They have gained new experience and seen prospects for themselves here. It is very important that they find a niche for themselves in Ukraine with this new experience and new ideas. And this is exactly the task for the Ministry of Education - to make sure that these people become drivers of change.
At their level, at the level of parents?
At the level of parents, at the level of teachers, at the level of students, because students today are very active. I have such great students reaching out to me, with such cases...
Do they write to you as a minister?
They write. On weekends, I read FB messenger, and sometimes I see very clever and well-structured things in the messages. I get on a video call - and it's a child, a teenager. He formulates very clear and wise thoughts.
And what do they say?
Most often, it concerns various anomalies in their educational institutions.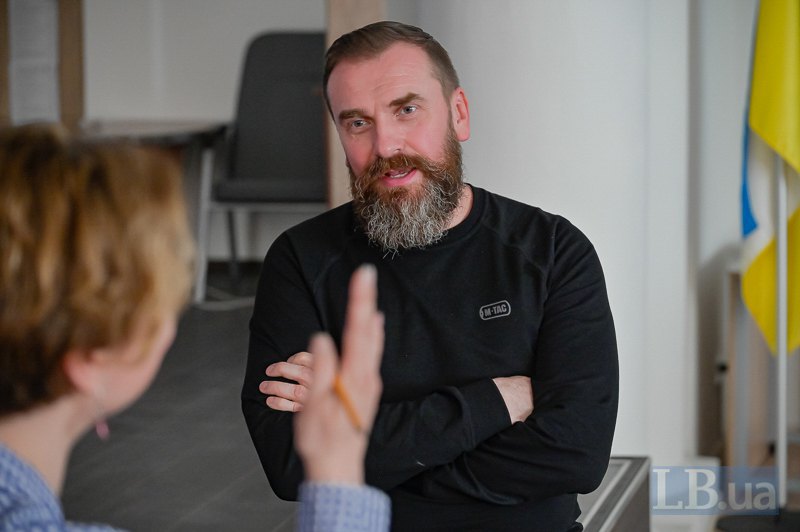 We taught them critical thinking, and they started asking critical questions. Do you think that our school system is ready to answer the critical questions of a modern child about the content of education?
Again, we do not have a single answer here. There are educational institutions and teachers who create an environment that allows for interesting questions and answers. And there are educational institutions and teachers who are not yet ready for this. They are still working in the old paradigm of education.
Which is not very suitable for modern children.
It does not suit them at all. It does not suit the modern world, the modern Ukraine, the modern planet.
About modern children
Given your experience in the JAS, what determines whether a child will be successful in their studies? Will they study at all?
The environment. The environment includes three types of interactions. These are child-child interaction, child-teacher interaction, and child-classroom environment interaction. The child's motivation depends on how this culture of three interactions is built. And motivation determines how consciously and actively a child learns knowledge, how active he or she is in seeking additional knowledge, and how motivated he or she is to take on an increased workload.
And this is the sophistication of the teacher's work, because a teacher, like a sports coach, gives an intellectual load that the child thinks he or she cannot handle, but the teacher knows that he or she can.
The teacher gives a little support, the child picks up this intellectual weight, and what happens? A situation of success. The success encourages the child to continue.

—
Then, competitive environments are created, where the competitive method of motivation is applied to those children who have already gained confidence, they are already competing with each other in some challenges, projects, and competitive models. Plus, there is a change in the environment. If we are talking about the Junior Academy of Sciences, our credo with the team was "We believe that a child will generate a good idea." We believed that children are smart and capable. And even when a child generates a bad idea, it is a success because he or she has generated an idea. So we have to move away from the right/wrong paradigm.
Parents should also be supportive and happy that any idea exists?
Any activity, if a child is active, makes mistakes and moves forward, is a very good symptom, a wonderful one. This is the path to success, because it does not happen without mistakes. And this is something that should be applauded in principle.
It is very important that the educational environment is not shaped in such a way that you either answer correctly and it is a success, or incorrectly and it is a failure. If everything is built properly, the child flourishes, they believe in themselves, they are motivated. But let's put it this way: here we are now in the context of war.
A child experiences the same things as an adult. He is scared. He thinks: "Can I protect my family?" The child thinks: "What if the Russians come here, what will I do?"

—
It is possible that the child may feel powerless in this situation. It is very important to find a role for him or her in this, to say: "You can be useful here." We often use what kind of reaction to anxiety with children? "It's your responsibility to study hard now." Do you think children in our situation are highly motivated to study? Are you sure that children see their future, that they will build their future? We don't know what will happen tomorrow, an adult doesn't know what will happen tomorrow. An adult runs out of strength to maintain his or her motivation to work, so do you think a child whose volitional component is still underdeveloped can force himself or herself to study in this context?
What should be said instead of "you have to study, it's your main task"?
Firstly, to talk to children, to hear their anxieties, to feel their fears, to draw them out of them. Unfortunately, not all parents talk to their children and give them the opportunity to express themselves. As a rule, quite often we move into the model of instruction. I even catch myself making this mistake.
And sometimes you just need the child to tell you how they feel. Sometimes you just need to model the situation with them, which helps a lot. And sometimes you need to give them something to do to protect their mum. "Let's see how you can be useful in cyber warfare," for example. Or: "You can be useful in making these things for the frontline." But the most important thing is dialogue.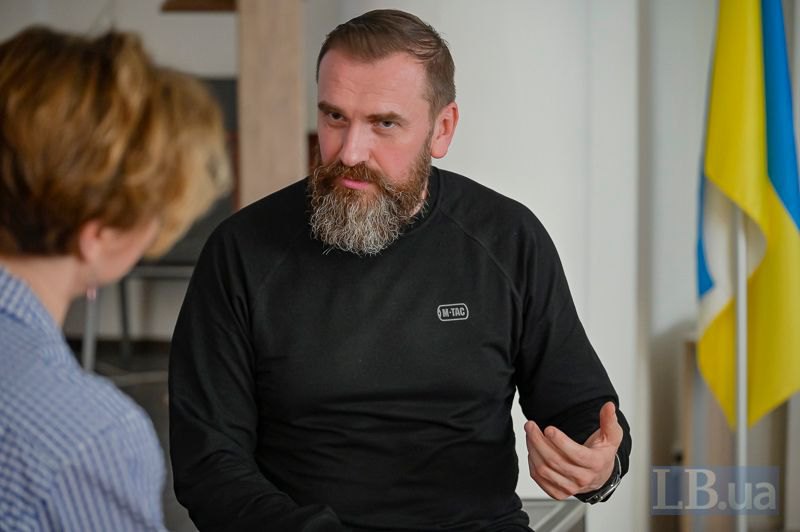 Oksen Lisovyi
There is another general challenge that concerns children's interest in learning. The phone offers a much more interesting world than a textbook. Social media very often offers much more interesting communication than communication with a teacher or parent.
The game content is so incredibly well-designed that an adult who is suitable to drive a child away from the computer sticks to the screen and stands there for 15 minutes, watching this incredible world. And how can the real world, in which a child has to get up at 7 am and go to school, compete with that virtual world that offers a lot of adventures?
How easy it is for me to say that I read a lot of books as a child. But what did I have in return? A gramophone record and three channels on the TV?

—
Nowadays, children have such a range of temptations, and they have to show such a will to stay in a constructive way that it cannot be compared to the challenge of my generation.
And how should we deal with the fact that children want to stay glued to their phones?
Treat them as a person who needs help focusing on the real world. The educational environment can help by creating real challenges and providing an interesting learning experience.
That is, to compete with the entertainment industry?
This competition is actually quite easy to win. If you give children interesting projects, they will get involved.
This works both in the educational environment and in the family environment. Family is very important for a child. Especially for a child until adolescence, when he or she does not yet cut off the family. Being in a common space around any topic - around a cup of cocoa or around reading a book, watching a cartoon, working in the garden, at an exhibition, in the theatre, wherever - is very important for children. It strengthens their belief that they are part of this community. This is what harmonises them on a psychological level.
And what is the problem here? Parents in the context of war, and in the context of peacetime, are very focused on solving more important tasks for this child. Welfare, education... And most importantly, interaction with children, contact, fades into the background.

—
Children are left alone in this context. They either develop themselves, become more sympathetic to others, or form models of protecting their psyche. This can include aggression and certain antisocial behaviour. That is why it is very important for us to reboot psychological services and to inform everyone, absolutely everyone, about the formation of a new culture of mental health.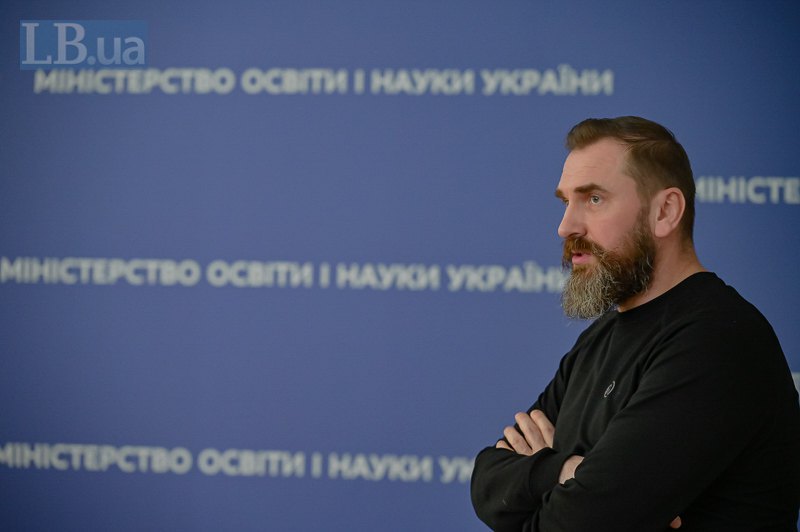 This is an extremely important and painful topic. One and a half million veterans will be coming to us in the shortest possible time. What does it mean to be on the frontline? You can stay mentally strong, you can stay physically healthy, but it definitely affects the outlook you come out with. And it is very important to support these people. To do this, we need to have a completely different culture, both at the value and instrumental levels.
About the war
Can you tell us about your experience of returning? I understand it is still ongoing?
Yes. It was really difficult for me, because I actually came to Kyiv from scratch. I immediately had interviews at a very high political level, which were difficult for me because I was not a politician and had no ambitions to shape my political future. The offer was not unexpected for me, I had received such offers before. But I didn't take them seriously in the past.
I took this challenge as a frontline one. This is a combat task. There is a window of opportunity, there is political will - I felt it during various dialogues. Mykhaylo Fedorov is a very strong personality at the head of the education direction in the Cabinet of Ministers, which is very cool. There is freedom to select a team for the ministry. So everything has worked out. But of course, I have a certain amount of exhaustion: psychological, physical, cognitive. I lost some skills because I spent a year in a military context, not an educational one.
What have you been through this year?
First, Kyiv Region. I was here in the DFTG (Volunteer Formation of the Territorial Community - LB.ua) of Ukrayinka, we were expecting a breakthrough on Kyiv and were preparing for it, burying ourselves, building defences, improving our skills.
When it became clear that the Russians had been driven out of Kyiv Region, I had a choice: either I return to work or the war. I decided that while the war was still in a critical phase, I should stay there until a certain turning point. I started looking for a solution. After a while, I received an offer from the DFTG, which had already received a combat order from the 95th Brigade.
You had a waiver from JAS, right?
I had a waiver.
A combat order to Donbas?
Yes. At that time, it became clear that if they (the Russians - LB.ua) surrounded our group, one of the most combat-ready at that time, it would be a disaster. These pincers were closing from the north, from Izyum, and from the south, from Vuhledar. They wanted to swallow this entire part of the troops that was in the Kramatorsk-Slovyansk-Druzhkivka area. The pressure was incredible. And then I was lucky to get there.
We were lucky.
Yes, it was actually difficult. A lot of people were looking for this combat opportunity.
While some people were looking for a hole in the border to get through.
People are different. And their readiness is also different.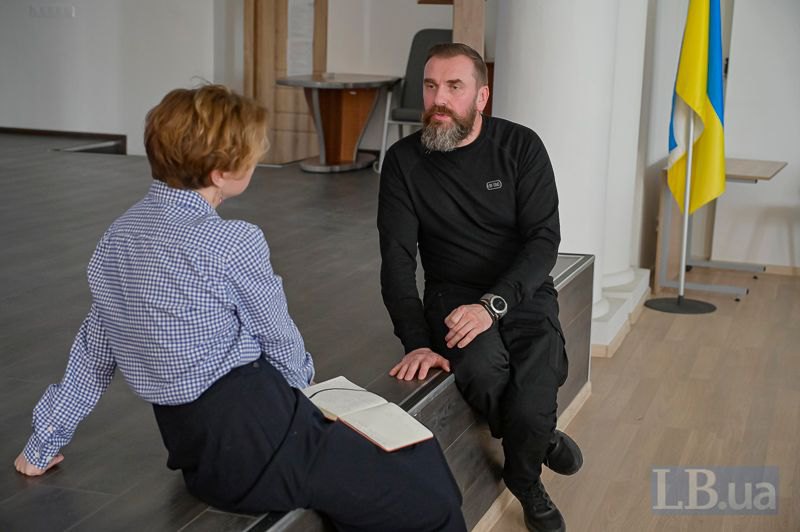 I knew I could do it. I knew I was needed there. And I knew that I would be useful there with my vegetative system, let's say, although I hadn't been under arta before and wasn't sure how I would react. I didn't take any diapers with me, but I was afraid.
Did your expectations come true?
Everything is fine, thank God.
What kind of equipment did you use?
I am a marksman. This is what is called an infantry sniper, a middle-range sniper. I had a rifle, a 308 calibre. These are not the snipers who crawl out in twos in kikimoras and wait for their target for several days. This is a man who works in an airborne assault group. The 95th is an airborne assault force. I was in the first company, first battalion.
At first, of course, I had to work harder with a shovel. It happened that I would go to the front line and not make a single shot. Our job was to dig and stand, that's all. We dug in, we stood there, we didn't move a single metre - we won.
What did this experience give you?
Moral satisfaction in the first place. It's like during the Maidan in 2014. You realise that you have a career here. If you get caught, it's the end of everything. And I knew what was coming after the Maidan, what kind of repression was coming. It would be a Belarusian version, only even more severe. You sit on the couch, watch TV and realise: "That's it, now we're going to be swept away." To leave or not to leave? If you don't go, how will you live with it later? So you go, just to be there, next to these people.
It's the same at the front now. It is difficult to volunteer because you have a choice every time. You can choose not to go, not to go to zero. You can find a different function, you can help the guys with moving, with weapons, etc. You can say, "Look, I'm old, I'm 50, let me help you here." And they will thank you for any help. But you have to force yourself to go.
Secondly, I understand the veteran community and the challenges we face. This is very useful from the point of view of the position I have taken. Because the approach to these people (veterans) is more complicated than we think. We will either get an incredibly large constructive force, or... We will not.

—
Objectively, this is something that needs to be the focus of public attention now.
What do you think should be done?
To communicate, to be friends. To take care of their families. "Do you have old parents left here? I'm here, call me if you need anything, I'll come and help you." This is the kind of thing that will strongly connect the military with their communities, with Ukraine, with the nation as a whole.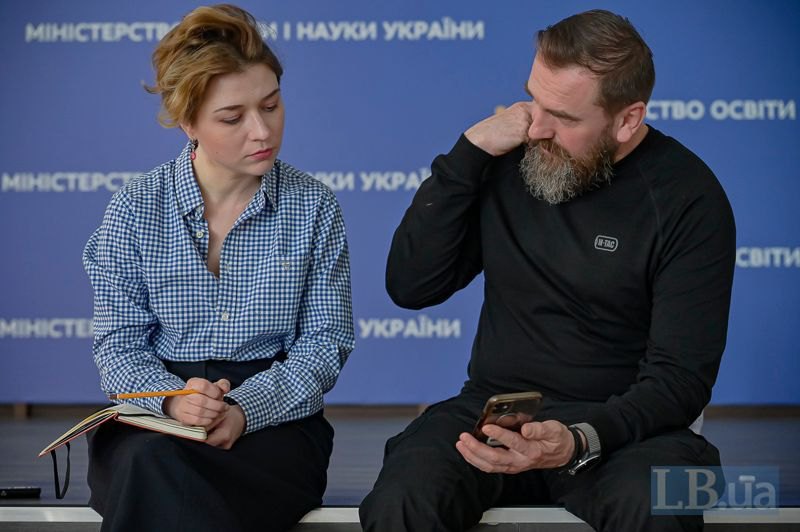 Oksen shows his comrade-in-arms a Facebook post saying that no one cares about the military except their families
While you're at zero, you can't let up, fall asleep, get tired. You can't fail to do your job well - it's your responsibility for the world you want to return to. And then you come here. And the point is not even that people have fun here. The point is that people sometimes make demands on you that are objectively difficult to fulfil. Without taking into account where this person came from, in what condition they came back.
And you just don't want to do anything at all. You want to lie on the sofa and watch a TV series.
And you are told: "Go to the Ministry of Education and Science, you'll be a minister".
I discussed these things. He said that I had not gone through the adaptation period.
So they didn't let you have some sleep first?
That's not the problem. In war, the planning corridor is very narrow. When you are there, you don't plan your life. Because you don't know if tomorrow you won't be where the guy you had coffee with yesterday is.
After returning, they need to redefine themselves in this society. Many will need help in getting a new education and finding a job. There are people with injuries who will never regain their physical condition. It will never be the same again.
Do you ever wake up in the morning and have to go to the ministry and wish you were at war?
I will say this: spring has begun, and I have a lot of nostalgia. The guys are posting reports from Dovhenke... A year ago, at the end of May, I was right near Dovhenke. Spring, greenery, everything was exploding around us, and we were digging. And we are looking for water. And such a buzz from this water! It's such a thrill when they pour it in and you're still alive.