Occupation forces killed one person in Donetsk Region and wounded four, according to the Donetsk regional prosecutor's office.
The occupiers have fired on the north of the region - the towns of Kostiantynivka, Toretsk and Kalynivka of the Chasovoyarska community came under enemy fire.
According to preliminary data, the Russians used guided and high-explosive bombs and tanks against the population.
One of the residents died as a result of the hit. Four other civilians - women aged 61, 76, 81 and a 36-year-old man - who were outside during the shelling, sustained injuries of varying severity. All the victims are in medical institutions.
The enemy attack destroyed and damaged more than two dozen private houses and outbuildings - windows and doors were smashed and roofs were destroyed. The gas pipeline and power grid were also damaged.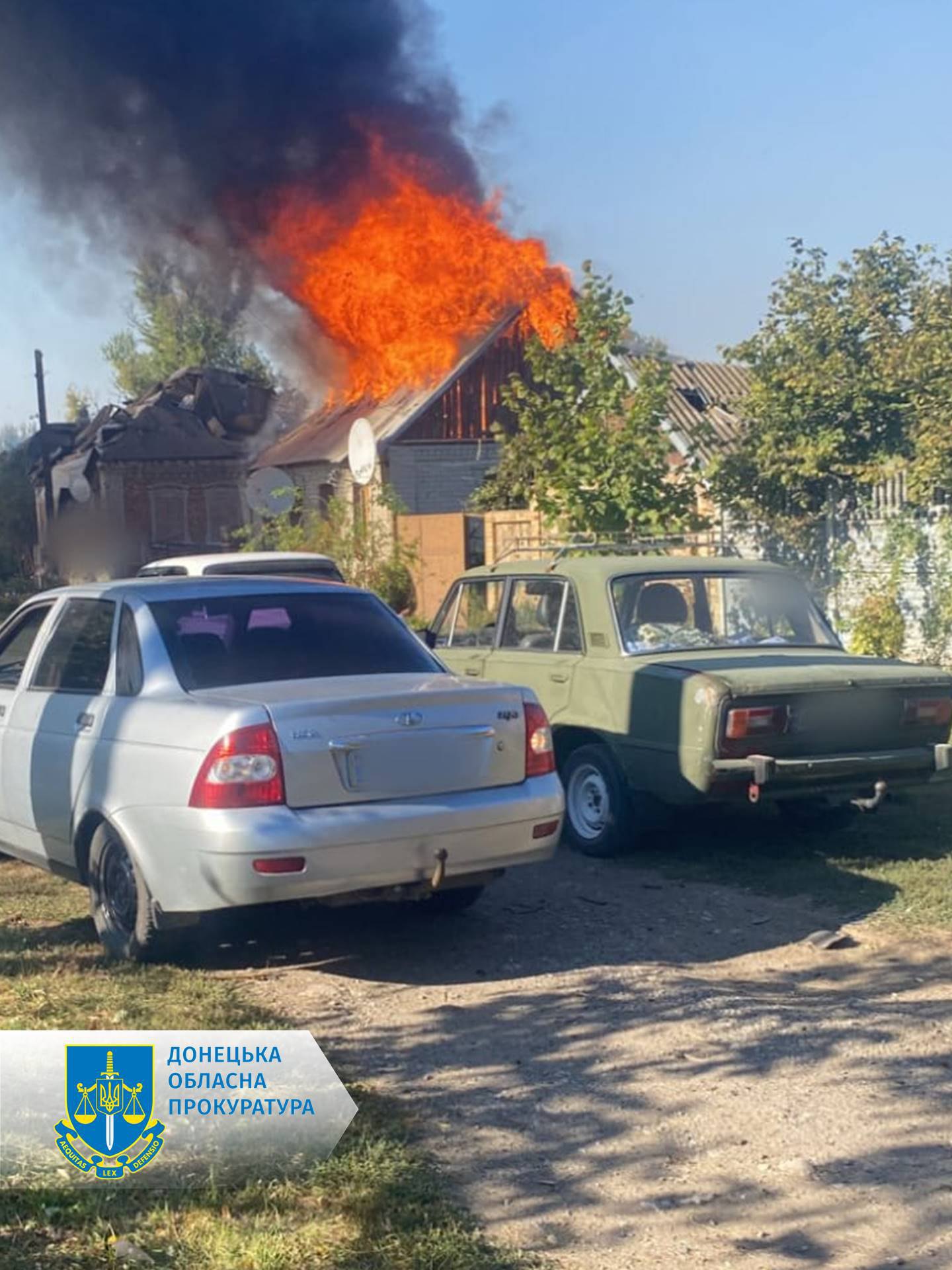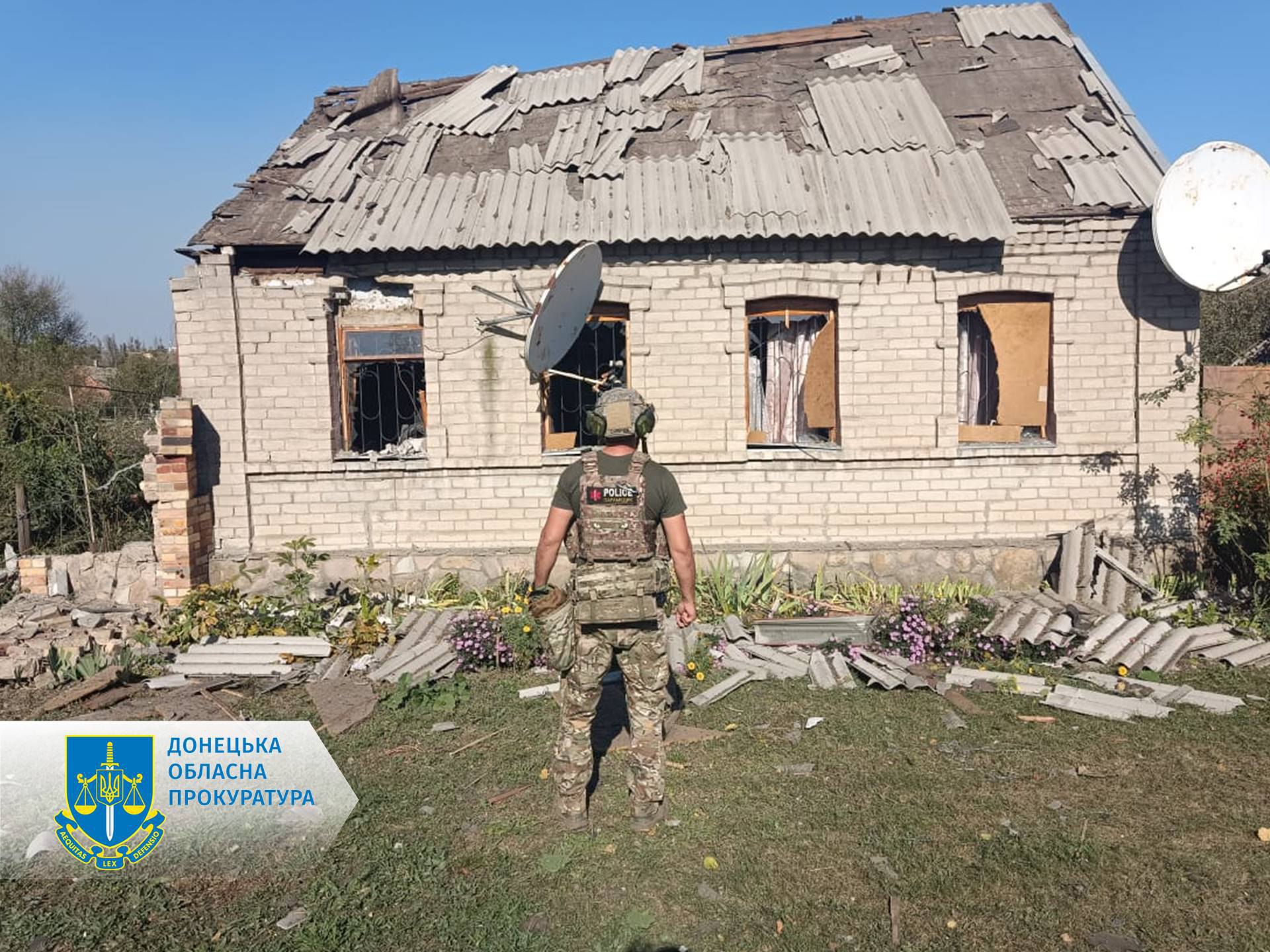 The Prosecutor's Office is conducting pre-trial investigations in criminal proceedings on violations of the laws and customs of war (Article 438(1) and (2) of the Criminal Code of Ukraine).
Yesterday, the Russian army fired at 6 settlements in Donetsk Region. The enemy used S-300 air defence systems, aviation, UAVs, Uragan and Hrad multiple rocket launchers, and artillery.
Lieutenant Kostyantyn Kovtun, commander of a reconnaissance platoon of the Bureviy assault brigade's Special Forces battalion, was killed while performing a combat mission in Donetsk Region.