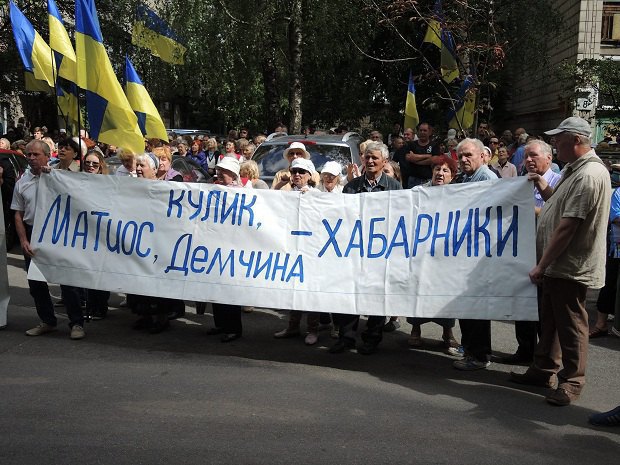 Around 300 people have held a protest rally outside the Prosecutor-General's Office, an LB.ua correspondent has reported.
They demanded the dismissal of chief military prosecutor Anatoliy Matios. They also protested against prosecutors' decisions which they described as reprisals.
Upon completion of the rally, people holding lists in their hands paid 100 hryvnyas (about 4 dollars) per participant. The correspondent said the rally had lasted for about two hours.
On 14 August, members of the OUN battalion held a rally to support volunteers. The rally was held amid heightened security.