Sonya Koshkina's Left Bank show to host head of Donetsk administration
Traditionally live on Channel 24 at 22.00 on 20 September.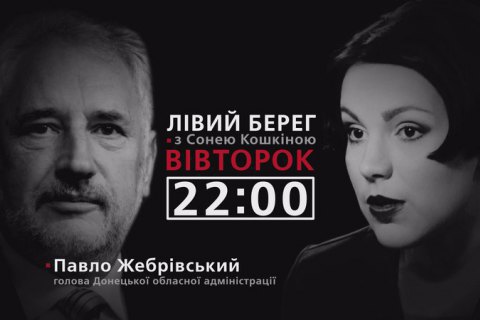 Donetsk region is launching massive preparations for the infrastructure revamp in the territories controlled by Ukraine. According to the head of the Donetsk military and civil administration Pavlo Zhebrivskyy, the process has kicked-off and is aimed to ensure that the residents of the occupied territories see that life is better in Ukraine. On the development strategy, the problems of Donbass, and lack of coordination with the Cabinet, Pavlo Zhebrivskyy will talk today on Tuesday, 20 September at 22:00, live on Channel 24.