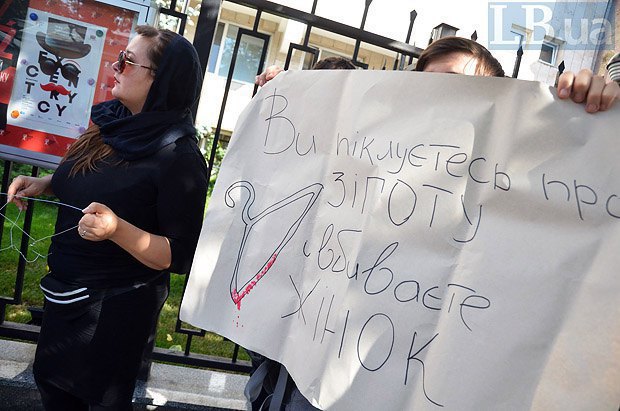 Protests against the bill on a total ban on abortion were held today in several cities across Poland. Ukrainian activists displayed solidarity with Polish women at a rally outside the Polish embassy in Kyiv, an LB.ua correspondent has reported.
The rally organisers said on Facebook that the Black Protest rallies against the bill were held across Poland today. The bill says women who try to have or have already had an abortion are punishable with an imprisonment of three months to five years. It also increases the maximal duration of imprisonment for those who suggest or assist in abortion.
"The initiative of the Conservative Party and its support by the Catholic church is yet another attempt to deprive women of their rights and freedoms. The exploitation of sexuality, the deprivation of reproductive rights and right to one's own body constitute harassment," the rally organisers said.