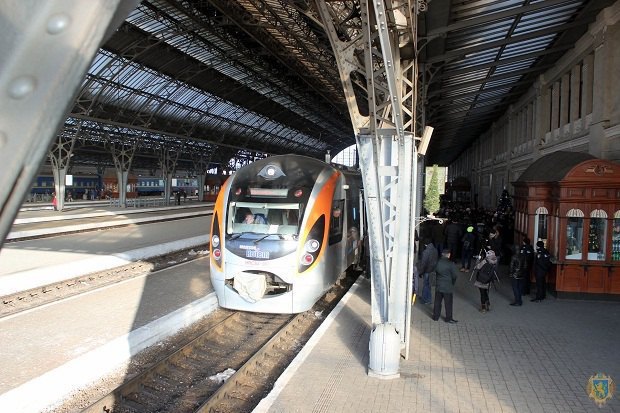 New high-speed train Intercity+ Kyiv-Lviv-Przemysl (Poland) made its first run on Friday, 23 December.
"We are witnessing the integration process as Ukraine is getting closer to the European Union through actual integration projects. Today's event is only the beginning of the path," Lviv Regional State Administration said in a welcoming statement.
Similar projects will turn Lviv into a major passenger and transport hub and create new jobs, the head of the Lviv Regional State administration Oleh Synyutka said in his grand departure speech.
As reported, the train will operate daily and cover the distance from Kyiv to Przemysl in seven hours and 40 minutes, and in 7 h. 07 min in reverse run. It will depart from Kyiv passenger rail station at 6:45 and arrive in Przemysl at 13:25, stopping in Svyatoshyn, Korosten, Pidzamcze and Lviv.
The departure from Przemysl - at 14:26, the arrival to Kyiv - 22:33.
Passport control will be carried out on the move to accelerate the passage of the border.
Earlier, Ukrzaliznytsya announced plans to launch Mukachevo-Budapest train.