A Mercedes car exploded on Kyiv's Solomyanska St on Tuesday morning, 27 June.
"The victim of the explosion was is a military officer born in 1978," police said.
Parts of the car got scattered around the perimeter of 100 meters and hit other cars.
"The investigative and operational group is working on the site.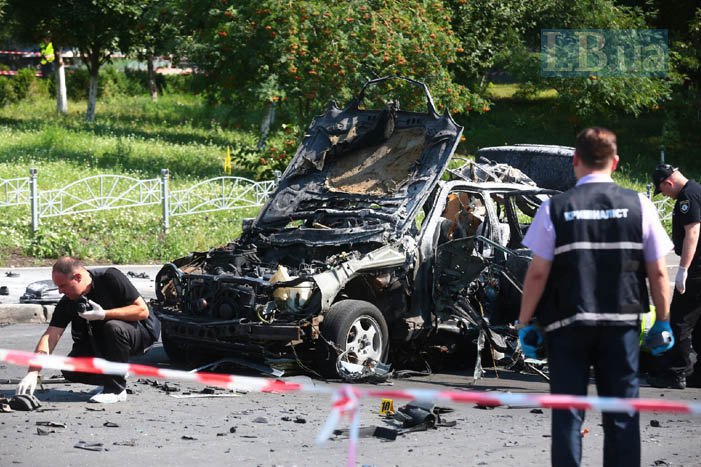 The prosecutor's office will determine the jurisdiction of this investigation, most likely in favour of the military prosecutor's office.
Internet publications Strana.ua and Ukrainska Pravda said referring to own sources in law enforcement agencies said the deceased was the head of the reserve of the Intelligence Service of the Ministry of Defence of Ukraine, Col. Maksym Shapoval