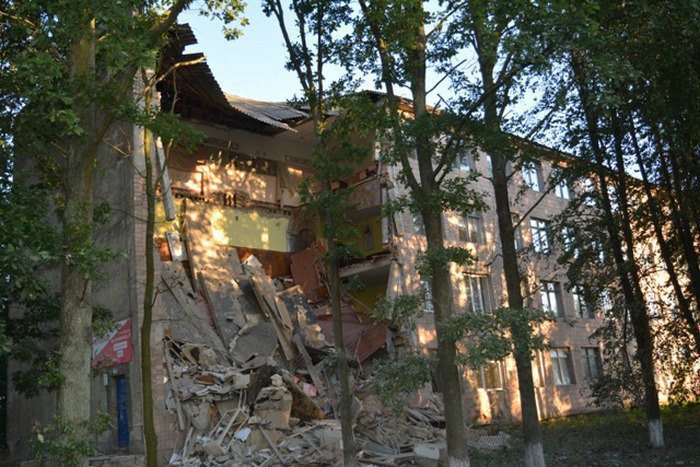 Photo: Tamara Uryadova/novezittya.in.ua
On Tuesday evening, a bearing wall of the local technical college of the Lutsk National Technical University in the town of Lyubeshiv (Volyn Region) partially collapsed during repair works.
Local police reported no casualties. The size of material damages is being established.
Law enforcers started criminal proceedings on suspicions of a violation of the rules of safe maintenance of buildings and structures.
On 15 May, a similar incident took place in Kolomyya, where the wall of a three-storey building of the Economic and Legal College of the Kyiv National Trade and Economic University collapsed.
Last October, the floors of a school in the city of Vasylkiv in Kyiv Region, built in 1965, collapsed. Fortunately, there were no casualties.