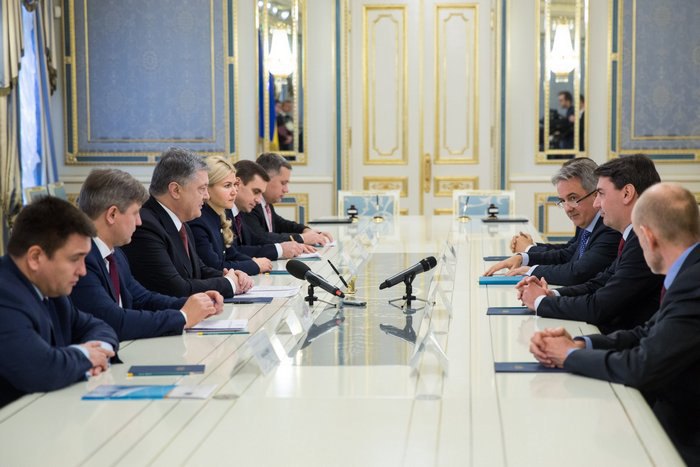 Photo: twitter.com/ poroshenko
On Monday, December 11, Finance Minister Oleksandr Danilyuk on behalf of Ukraine signed an agreement on the implementation of the project "Expansion of the metro in the city of Kharkiv" with the European Investment Bank and the European Bank for Reconstruction and Development.
The ministry said in a report that the signing ceremony was attended by President Petro Poroshenko, EBRD Managing Director Francis Malige and the director of lending operations at the EIB for Eastern Europe, Lionel Rapaille.
Within the project, the EBRD and EIB allocated for the extension of the subway in Kharkiv Euro 160 mn on credit terms, while the city of Kharkiv gave another 10 mn euros.
The project aims to extend the existing metro line from the city center to southern housing districts.
After the new section of the subway put into operation, the total length of Kharkiv's metro line will increase by 3.47 km to reach 14.45 km.
It is planned to build a new section of the third subway line with two metro stations: Derzhavinska and Odeska, and Oleksiyivka depot with the capacity of 100 wagons with a connecting line to the third metro line. The effort will cut the passenger's travel time from the city center to the southern sleeping districts three times and increase the geography of trips.
In addition, it is planned to purchase 85 wagons for the third line of the Kharkiv subway.
It is expected that the project will increase the annual passenger traffic of the Kharkiv Metro by 25 mn people. The share of the metro in citywide passenger traffic is planned to soar to 50% and the overall quality of passenger transportation in the city is expected to improve.