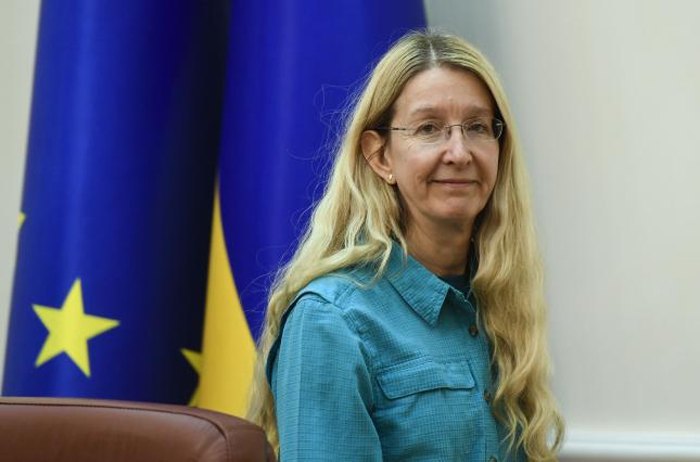 A prophecy come true
According to information available to LB.ua, the cream of the Petro Poroshenko Bloc faction knew about the imminent suspension of Ulyana Suprun and that it would be done by court. How could they know what decision a court will take? Maybe, one of faction members checked with a crystal ball? Or, maybe, the country's leadership can influence court rulings? Which option seems more plausible to you?
It is difficult to say for sure why this happened now and for what reason. The Petro Poroshenko Bloc says the president has not been happy about the acting minister's performance. Ulyana's supporters believe this is because the system is resisting reforms. Had Suprun been dismissed, this decision would have to be somehow explained with political reasons. But in this case, the judge whose gown is badly stained by rotten tomatoes will bear the brunt.
On tenterhooks
At the same time, it should be noted that, from the legal point of view, Suprun's legitimacy was in question because, according to the Law "On the central executive", members of the Cabinet of Ministers are appointed by parliament, not the prime minister as was in Suprun's case. Prime Minister Volodymyr Groysman's resolution said Suprun would fill in for the health minister temporarily but it did not mention the exact time framework. 
Over the two years and a half (Suprun has been the acting health minister since July 2016), it has been repeatedly said that this issue must be settled in the only legitimate way, that is by putting it to vote in parliament. But it has not been because it was considered a nonstarter. 
"Parliament voted for all other Cabinet of Ministers members in a package, for all at once. My appointment happened later. Had they had to vote for each of incumbent ministers separately, perhaps they would have failed to collect enough votes too," Suprun said in an interview with LB.ua in April 2018. 
The issue of her dual citizenship was raised in that interview too. Suprun insisted that she had no problems with the law but refused to answer directly whether she had a US passport. Still, her citizenship and imperfect appointment had not been enough to dismiss Suprun. Mosiychuk's motion is not the first one against Suprun.
What is next?
Today's decision of the Kyiv district administrative court can be appealed within 15 days. This is just the beginning of a long fight and its outcome is unpredictable. Even for Petro Poroshenko Bloc MPs with their crystal ball. 
Ulyana Suprun's supporters are among the most active people in the country. Many still remember how to make Molotov cocktails. There will certainly be protests and they are quite likely to change the opinion of those who are behind the attempt to remove Suprun from the ministry.
Besides, she is still the first deputy minister. Her post is the first deputy health minister who was appointed acting health minister. Today the court banned her from acting as minister but it said nothing about banning her work as the first deputy minister.