Kyiv said goodbye to Valentyna "Romashka" Pushych, the 72nd separate mechanized brigade doctor. She died on 27 February near Brovary on her way to pick up the wounded. Due to the ongoing state of war, only close relatives could come to say goodbye – mother, daughter, and friends.
"I love her very much; she is an excellent friend. She always smiled, she was very kind. It is tough to say "was." She enveloped everyone with her warmth. She was very balanced and never showed her emotions. She has always been at the forefront. She was fearless in some sense. Because she was never afraid to run right into the line of fire to the most dangerous places," recalled a friend of the deceased, volunteer Nataliya Voronkova.
Valentyna Pushych had been a military doctor in 72nd separate mechanized brigades since 2016. She took out the wounded during the fighting in Avdiyivka in 2017 and was awarded the Order "For Courage," of the third degree.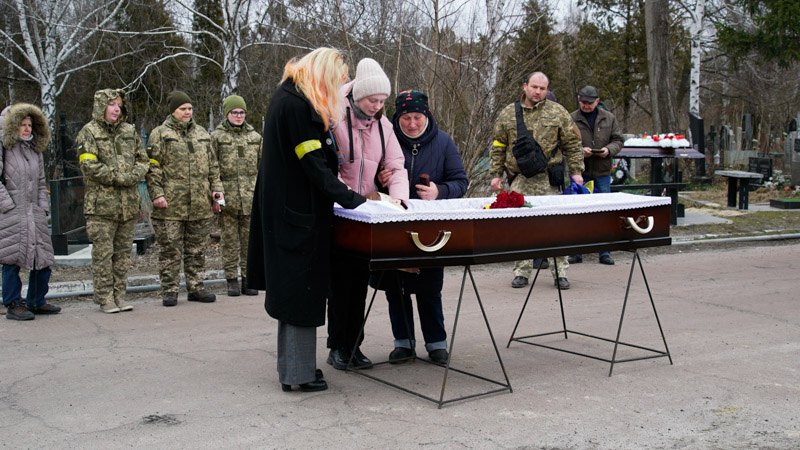 "She has a mother and daughter that live here in Kyiv. It pains me that she went through all the hell of war there, on the frontline (in the Donbas), and remained unharmed. But died here, defending Kyiv," Voronkova said.
Valentyna Pushych was buried in the Lisove Cemetery. She was buried by the Kyiv Main military clinical hospital chaplain, Father Oleh Sknar.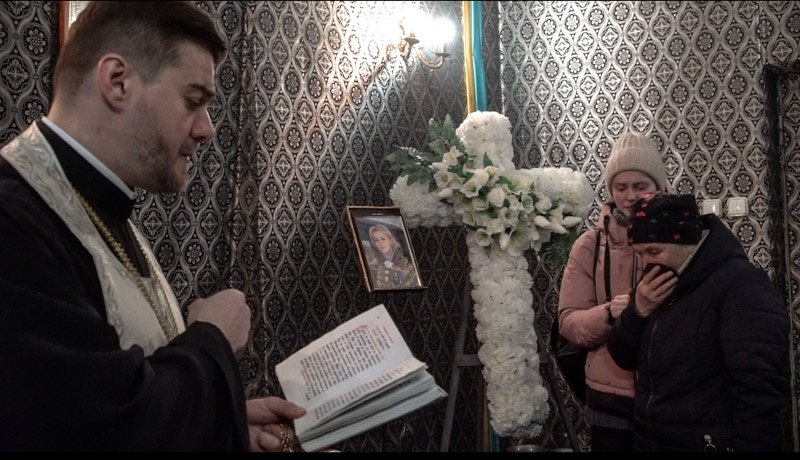 Her memory will never fade!