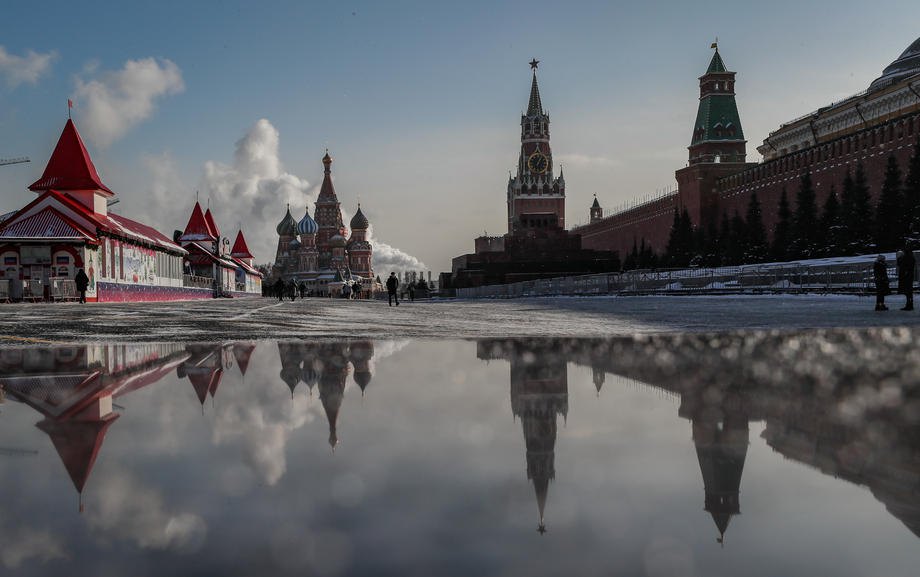 Group no.1: chekists and conspiracy theorists working in civil service
The first toxic group is former Russian officials, retired KGB/FSB officials, various "Putin's classmates," a conditional group of "insiders and those who know a lot." This category includes Yuri Shvets' and Andrei Ilarionov's activities in the media. Under the guise of "confidential information available only to those who have contact with those who are accepted at the Lubyanka Square, or have experience of communicating with Putin," they present their subjective impressions, fragments of memories and stories that may well be invented in every bit of it.
These memoirs look quite authentic (within the world depicted in those stories) and fascinating. Because the story, told in the first person and about personalities rather than about boring bureaucratic mechanisms, is always more promising. This kind of presentation of information makes the listener feel illusionary involved, while learning the secrets of the "the high and mighties", and in fact creates false expectations about the fragility of the system.
However, all these performances are set with exactly the same goal: to convey the information as is necessary to the former leadership (or conditionally former, because there is no former leadership in such systems).
The most striking example is the recent shocking statement made by Shvets about corruption that allegedly took place with US military aid to Ukraine.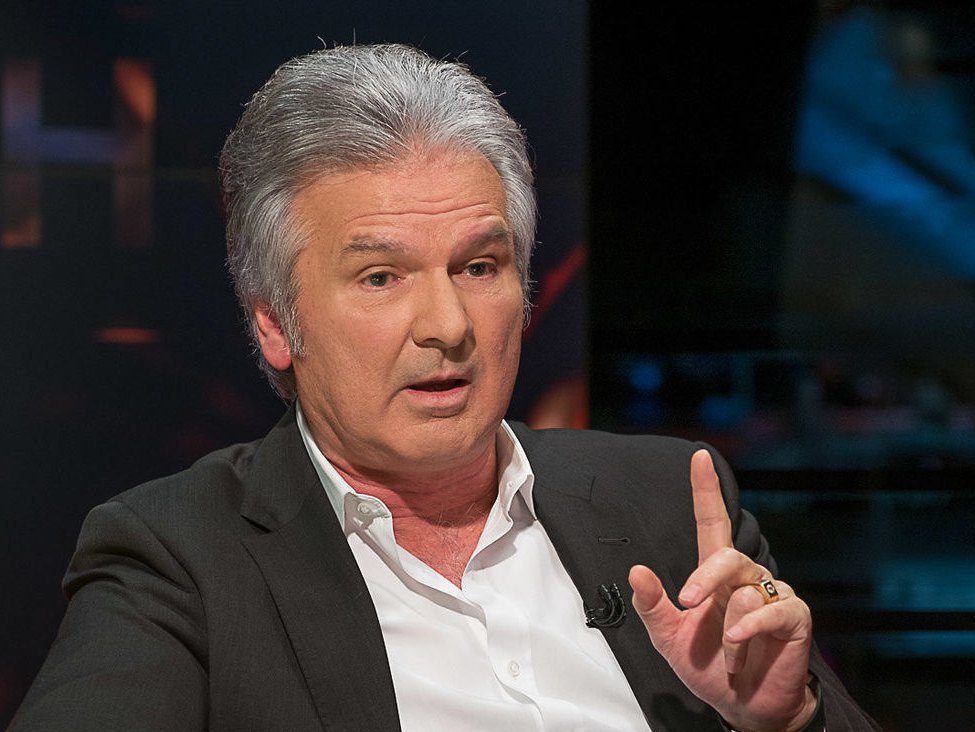 Former Putin's classmate Yuri Shvets
This group of people can still be marked as Girkin with (conditionally) the opposite sign. After all, the former "DPR Minister of Defence" is currently engaged in exactly the same thing – he takes part in the FSB's media war against the Main Directorate of the General Staff of the Armed Forces of the Russian Federation, while setting false expectations for the Ukrainian audience with his stories about how the russian army is not really capable of anything. And this gibberish is still quoted in the Ukrainian media because the readers continue to take the revelations of "KGB staffer in media" for granted.
Group no.2: those who deny the russians' collective responsibility
Today, this is the largest group of "different russians". Russian YouTube consists almost entirely of interviews. You can choose one to fit every taste: for those who are more intelligent and are closer to the humanities – "Tell Gordeeva", for younger audiences – Yuri Dud', for those who prefer tabloid genres – "Have a talk?" ("A pogovorit?" project by a journalist Iryna Shikhman) and "Beware, Sobchak". All these channels are working today to avoid the russians' collective responsibility for the Putin regime and its crimes.
Kateryna Gordeeva's channel works most clearly for the concept of renunciation of collective guilt. The whole set of tools inherent in standard russian propaganda is used: the repetition of a thesis that is advantageous to it with different voices and in different configurations (the same thing can be said by a university lecturer, an actor famous in Russia and in the post-Soviet countries, and a patron publisher). The main short motto is that the collective russian is not to blame for the war waged by Putin. And to make it less noticeable to the viewer that the channel is working to consolidate one and the same statement, antagonistic heroes are sometimes invited. For example, those who say that russians should bear collective guilt for crimes against Ukraine, such as Valentina Melnikova, secretary of the Union of the Committee of Soldiers' Mothers of russia.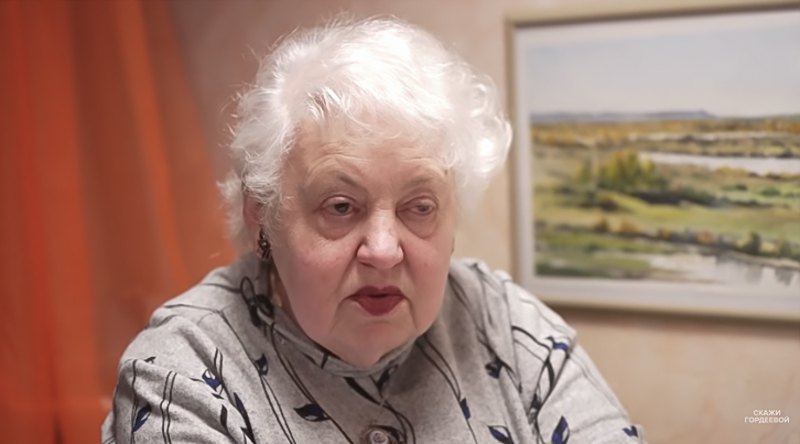 Valentina Melnikova, secretary of the Union of the Committee of Soldiers' Mothers of russia.
All these methods are described in great detail in the textbooks of the MSU (Moscow State University) journalism department for the 2000-ies. There is no deviation from the standard taught in russia.
At the same time, the invited guests unanimously say that "it is horrible what russia is doing with Ukraine." At first glance, the position seems quite proper, and it would seem that these "good Russians" whom the Ukrainian society is so stubbornly looking for have been finally found. There are two "buts" at a time: first, they avoid using a word "war", and if it is pronounced by the guests during the interview, it is overshadowed by hissing, because, under russian law, it is forbidden to call russia's war against Ukraine a war. There is only the word "special operation" and euphemisms. Secondly, for all these "people with decent faces" the countdown of Russia's war against Ukraine begins in February 2022. All disgraceful things that Russia has done in Ukraine before is not perceived at all by these "bright people" as a war.
And this position is broadcast abroad: recently, Gordeeva's interviews have got English subtitles, to demonstrate to the Western audience that "there are some different russians" and they obviously need to be supported by being provided space for their "unique editorial staff" and their "unique journalist" teams in the EU, by providing funding to them. So that to be able to, try to reconcile "good Russians" with Ukrainians in dialogue groups to "overcome hostility" within the very same grant programs."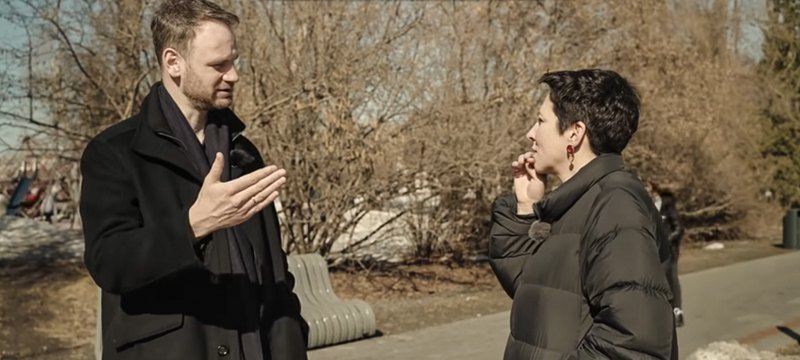 Kateryna Gordeeva and Grigoryy Udin
Group no.3: "So, are you going to abandon the great russian culture?"
The third group of "different Russians" is working to draw Ukrainian russian-speaking intellectuals into the russian media space. An example is the YouTube channels of Galina Yuzefovich, Nikolai Solodnikov "Eschenepozner". Solodnikov is focused on long and detailed interviews and educational documentaries. It may be a story about an artist, about composers little-known to a wide audience, russian scientists. These may be debates of "russian philosophers" about the "special way of russia" or an interview with the ideologue of the "Ruskiy mir", Alexander Dugin.
Invariably beautiful pictures (Solodnikov's videos are distinguished by really high-quality camera work, in which they clearly heavily invest), the same good musical score, editing, and general "educational" nature of the content. One would think, what is wrong? But this is the way they catch out the audience, which probably will not listen to the confessions of yet another Morgenstern with Dud' or the revelations of russian actors with Gordeeva. These are hooks for people who have a decent humanities education and for some reason they have feelings for russian culture.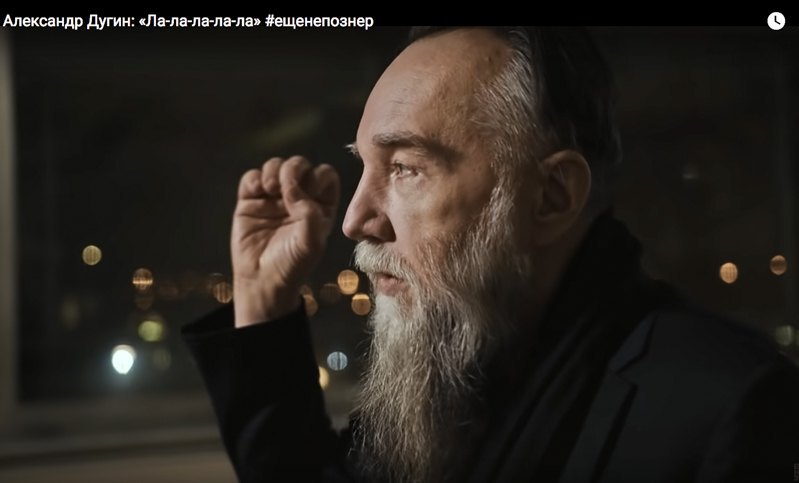 They consume this content, designed to strengthen them in the opinion that russian culture cannot be abandoned, notably, it concerns russian culture in all its manifestations: from monuments to figures of this culture in Ukraine to communication with its modern promoters like Solodnikov. But for Solodnikov himself as well as for his guests, the answer to the question of Crimea is not cut and dried", His position on the actions of the russian army in the Donbass and in general is too vague, his world is malignantly not black and white.
Of course, we cannot make a generalization: everywhere, even in russia, there are different people with different views. Even in russia, there are people who have stated their anti-war stance, taking serious risks. But for such people, russia's war against Ukraine began in 2014. And many of them paid dearly for their courage.
And the authors of popular russian YouTube channels, which imitate to be "different Russians" for the Ukrainian audience, do not care about Ukraine and not about saving people's lives. They perform a set of tasks, both in their own interests (including material) and in the interests of their country, which none of them has ever given up. After all, if there are many "good Russians" in the media field, there will be an additional opportunity to promote the already viral message that "ordinary people suffer from sanctions against Russia, because they are also hostages of the regime." And this will inevitably be an attempt to reconcile "two victims of the regime", the same "affected russian people" and the Ukrainians.
But there was no quarrel. Russia attacked Ukraine in 2014, annexing part of its territory, and it has been waging war against Ukraine for the ninth year. Since February 2022, the intensity of hostilities has just changed.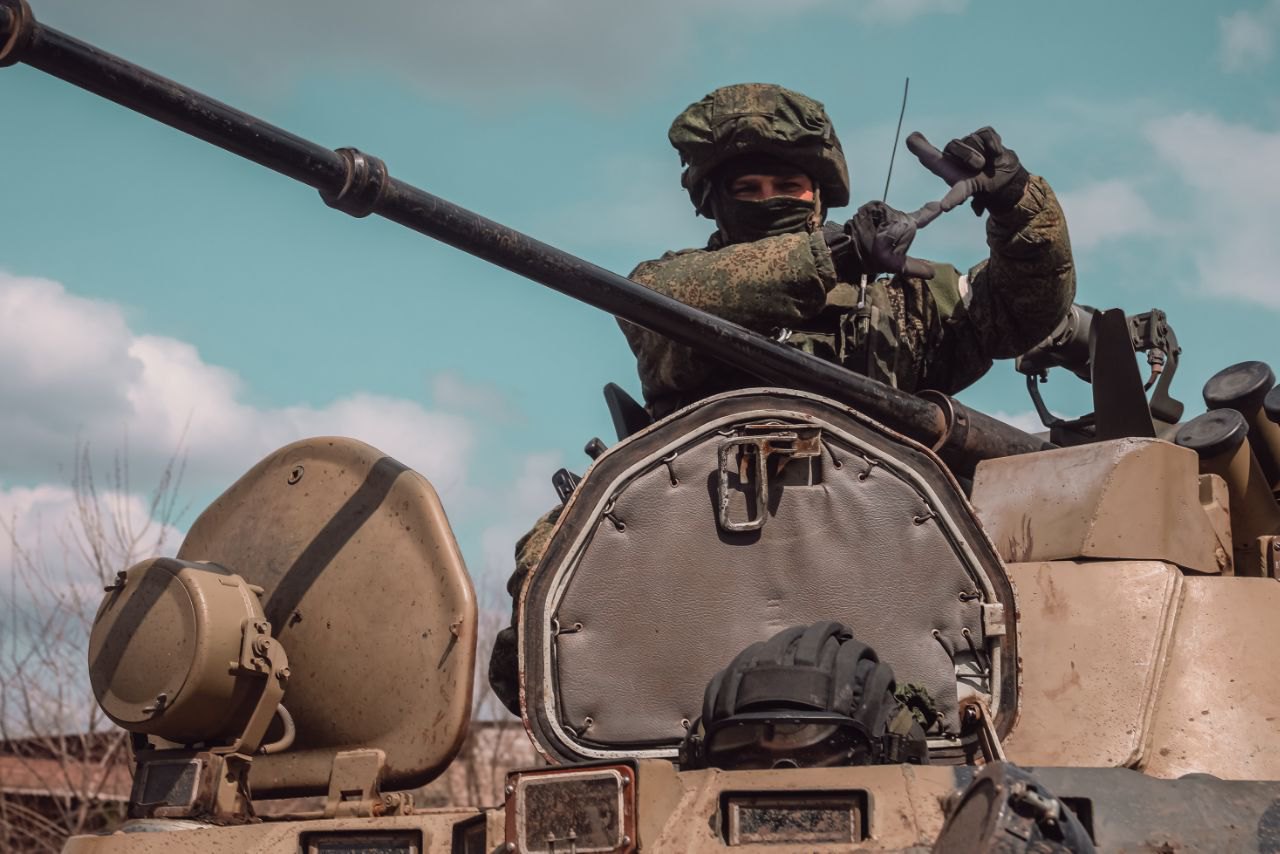 And we will have a dialogue with russia and its representatives on the battlefield, at the diplomatic level in the format of negotiation, but no way in "reconciliation groups."
Ukraine and Ukrainians are obliged to oppose the consolidation of other approaches in the public sphere. Attracting "good Russians" to the Ukrainian media field in one form or another is playing into the enemy's hands. Good manipulation is the manipulation that the victim is not aware of. This is worth remembering when you watch the revelation of yet another "different russians."